Derek Chauvin Trial: Updates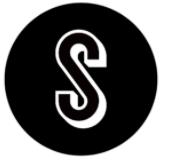 Week Three: April 12 – April 15, 2021
Entering week three of the Derek Chauvin trial, jurors will hear the final testimonies as the prosecution and defense are expected to rest their case. Judge Peter Cahill informed jurors he expects closing statements starting April 19 to which the jury would then be sequestered.
The prosecution brought  George Floyd's younger brother, Philonise Floyd to testify April 12 where he briefly spoke in memory of his late brother. 
"He was so much of a leader to us in the household, he would always make sure we had our clothes for school, make sure we would get to school on time," Floyd said. "He just was that person that everybody loved around the community. He just knew how to make people feel better."
In addition to Floyd's brother, the prosecution also brought forward a law professor at the University of Southern California (USC) and former police officer, Seth Stoughton, to further strengthen the argument of Chauvin using excessive force on Floyd. 
Upon studying over 40,000 pages of documents in the case and reviewing various video footage showing different perspectives of the event, Stoughton stated the force used on Floyd was justified until the officers had removed him from his vehicle. Stoughton further explained how Floyd was no longer resisting yet Chauvin continued to use "unacceptable" and "unreasonable" force. 
As the prosecution rested their case to prove Chauvin responsible for the death of Floyd, the defense began to bring their witnesses on the twelfth day of the trial.
One of six witnesses to testify was former police officer Barry Brodd, who has had 35 years of experience in training other officers. Brodd further explained that Chauvin was following the practices he had been taught and was justified in the force he used upon Floyd.  
Former chief medical examiner of Maryland, David Fowler, was also brought forward by the defense April 14 to share his belief of what caused Floyd's death. Reviewing footage and medical records, Fowler explained that the combination of Floyd's drug use, heart disease and "exposure to carbon monoxide from the exhaust pipe" all contributed to Floyd's death.
On the final day of testimonies, the third week of the trial ended with Chauvin invoking his Fifth Amendment right to decline to testify in his own defense.
Following the statement, both the defense and prosecution rested as Judge Cahill adjourned the trial for a long weekend. Closing statements will begin April 19. 
Closing Arguments – April 19, 2021
After 14 days of testimonies, the jury will begin to deliberate on Derek Chauvin's trial who has been charged with second-degree unintentional murder, third-degree murder and second-degree manslaughter for the killing of George Floyd.
Closing arguments were presented April 19 starting with prosecution lawyer Steven Schleicher, followed by defense attorney Eric Nelson.
The prosecution further reminded the jury of the images showing Chauvin fully resting his knees on the neck of Floyd as he pleaded for help and continuously stated the words "I can't breathe."
"What the defendant did was not policing. What the defendant did was an assault," Schleicher said. "He did what he did on purpose and it killed George Floyd. That force for nine minutes and 29 seconds. That killed George Floyd."
Following the prosecution, Nelson presented the defense's closing argument.
As Nelson used the repeating statement "reasonable police officer" to refer to Chauvin, the defense argues that prosecution does not consider the moments leading up to the former officer kneeling on Floyd. Further, Nelson states how Chauvin was justified in his actions as Floyd was actively resisting.
After the closing arguments, the 12 jurors began four hours of deliberation and are expected to resume the following day April 20. If convicted, Chauvin may face up to 40 years in prison, however some legal experts state that because he is a first time offender, he will likely be sentenced to less.
Verdict – April 20, 2021
Derek Chauvin has been found guilty of the murder in the death of George Floyd. After two days of deliberation, the jury reached a verdict stating that Chauvin is guilty of second-degree murder, third-degree murder and manslaughter. Chauvin faces up to 40 years in prison for second-degree unintentional murder, however because he has no prior felonies the state of Minnesota allows for a lessened sentence of 11 to 15 years. Before being taken into custody, Judge Cahill stated bail for Chavin has been revoked. 
Expressionless as the verdicts were read, Chuavin nodded his head and was taken away .
Judge Cahill further stated the sentencing will take place eight weeks from April 20. The three other officers who were involved are expected to go on trial August 2021 and have been charged with aiding and abetting. 
Leave a Comment