Seattle Tenants Deserve Legal Representation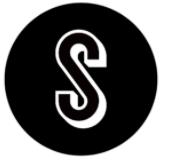 Housing is a basic human right. Being unsheltered worsens our physical and mental health, as it  makes things like finding and holding a job, parenting and safely social-distancing in the middle of a pandemic increasingly difficult. Evictions not only strips folks of their material possessions, but their sense of dignity, safety and stability. Seattle is a wealthy city inside a wealthy country. The appropriate number of evictions to occur at any given time, especially during a global pandemic, is zero.  
As students of Seattle University, we are all contributing to the gentrification of the city. Access to higher education often informs one's socioeconomic status. Higher incomes mean higher rents. Gentrification is compounded by racial factors; white folks moving into historically BIPOC neighborhoods may bring their narrow definitions of perceived safety, order and reliance on the cops with them, along with their generations of accrued wealth. This leads to neighborhoods that are not only more expensive, but more surveilled and criminalized. Through organized and collective action, we can influence policy-makers to end evictions in Seattle. It is imperative we use our education and positionality to advocate for the communities we are pushing out.  
In Seattle, folks facing eviction are not entitled to legal representation in the way they would be if they were facing a criminal procedure, involuntary commitment or a juvenile or dependency case. A 2019 University of Washington study shows us that tenants who received legal counsel were twice as likely to maintain their housing, but only 10% of tenants in eviction court had access to an attorney. This is a sharp contrast to the 99% of landlords who were represented. The same study found that women are evicted 11% more often than men, and Black and Latinx tenants are seven times more likely than white tenants to face eviction charges. 
On March 29 Seattle City Council unanimously passed CB 120007, commonly referred to as the "Right to Counsel" bill. This bill now allows tenants facing eviction access to legal representation.  This passage serves to protect vulnerable tenants once the national and state-wide eviction moratorium is set to expire June 30. 
Seattle's Right to Counsel legislation would guarantee tenants the right to legal representation in eviction court, granted by funds from the city. Seattle is joining seven other American cities who guarantee the right to legal counsel: New York, Newark, Philadelphia, Cleveland, Boulder, San Francisco and Baltimore. These cities have allocated taxpayer funds to help level the playing field against profit-driven landlords. According to Goldstein-Street (2021) for the Capitol Hill Seattle Blog, The Housing Justice Project, a nonprofit that provides free legal counsel to low-income tenants facing evictions, currently handles about 2,500 cases a year.  Edmund Witter, senior managing attorney for the Housing Justice Project, estimates that each legal assistance for a single case costs between $300 and $500. City Council estimates that supplying legal assistance for tenants facing eviction would cost Seattle about $750,000 a year. In Olympia, a similar bill guaranteeing access to legal representation in eviction court is working its way through the statehouse. If passed, Washington would be the first state to enact this type of legislation. 
While the passage of this city-wide legislation is complete, there's still work to be done in the renter's rights movement. Students need to make their voices heard by state representatives. Call, email, tweet or handwrite to elected officials thanking them for sponsoring the Right to Legal Council Bill. If they voted against the bill or wanted to vote later, inform them that you have noticed and will keep that in mind as they face re-election. Let representatives know you are paying attention and not backing down. You can also start a conversation with a friend, parent or professor about eviction rates in Seattle. Grassroots movements start with relationships. The key to building social movements is pulling those around you into the work. Every action builds momentum towards a world where everyone is safely and securely sheltered. This can not exist if it is avoided in discussion. 
When I was 13, my single father was diagnosed with Leukemia. He was unable to keep working and was placed on disability. The government issued check sent to my family monthly was too small to pay our mortgage, so we lost our home and moved in with extended family. It only took one diagnosis to uproot the modest life my working class father had built.
My story is simple and straightforward, serving as a reminder for my peers: The only thing protecting you from facing houselessness is your ability to work, your social network and your access to wealth. We need legal protection for those who are most vulnerable. Tragedy can happen to anyone at any time, and we need to look out for each other. Staying in our houses preserves our communities, and community is too precious a resource for the government to disrupt. 
Leave a Comment