Fans Return to Seattle U Stands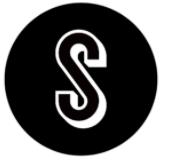 Seattle University's athletic events have begun welcoming back spectators for the first time since the COVID-19 pandemic shut down public gatherings a year ago.
As Washington State's plan to reopen continues to progress, Seattle U has now allowed fans to reenter the stand and attend Seattle U games. According to the state's public health guidelines, phase two allows universities to have 200 people in total at each sporting venue including players, coaches and game staff. Although the state just moved into phase three, which allows up to 400 people at outdoor events, Seattle U is taking a more cautious approach. 
Following public health guidelines, Seattle U athletics staff and university leadership have worked together to plan the best way to safely allow fans to return to games. They decided to wait until March 15, the day that the university was able to welcome guests back to campus for admissions tours, to start hosting fans at sporting events. 
Associate Athletic Director for Student Athlete Services, Eric Guerra, has been one of the people most instrumental in putting this plan together. He represents Seattle U athletics on a university committee that considers COVID-19 related issues and participates in group meetings with a representative from the Washington governor's office who deals with youth, collegiate and professional sports.
Guerra explained the current process for selling tickets to Seattle U athletic events. 
"We have set aside a set number of tickets for students and a set number for families of student athletes who can claim the tickets off a pass list/registered system. We are doing this and not advertising tickets to the general public so that we can communicate to spectators and send them their e-tickets and other information ahead of time," Guerra said.
Seattle U began offering tickets to students in late March, and Guerra noted the process' limited rollout.
"We haven't had tickets taken yet by students. However, we are working with Redzone (campus spirit club) to identify students who want to attend and have requested tickets for the softball game on Friday," Guerra said.
He also mentioned how game day procedures are different for fans because of the need to limit social interactions. Spectators at Seattle U softball, baseball and soccer games get their temperature checked upon entering, must wear masks, remain socially distanced and sit in assigned seats, unlike sitting in general admission as it was prior to the pandemic. 
Additionally, Guerra shared that athletics is requesting students to register with housing or Redzone, rather than just showing their student ID card and getting a ticket as they did prior to the pandemic. 
Despite these restrictions, Seattle U athletes are benefiting from having their friends and family back in the stands watching them play.
Redshirt Sophomore and Sports and Exercise Major, Julian Kodama, highlighted the excitement that fans bring to the games.
"When fans/parents are there, the game is more fun, we play with more energy, and it creates a better atmosphere. For me, it's been good to play in front of my family as they have sacrificed a lot for me," Kodoma said. "It's exciting for them to get to watch me play rather than just having to check the stats on the computer." 
Cherise Silvan, a fifth-year super senior outfielder on Seattle U's softball team who is pursuing a master's in legal studies, also expressed her enjoyment in being able to play in front of fans again. 
Similar to Kodama, she highlighted the fact that while the players bring energy, the presence of fans changes the whole atmosphere.
"With COVID-19 cases declining and more people getting vaccines, having more people at games would be awesome, especially because Seattle U is hosting the WAC Softball Tournament Championships," Silvan said.
As Seattle U gradually and safely opens events to spectators, more people may soon be able to attend games to cheer on the Redhawks. Yet, even as fans begin to return to games in person, Seattle U is likely to build on what it learned over this past year and continue streaming games in order to bring them to fans at home and reach a broader audience.
Leave a Comment