Derek Chauvin Trial: Updates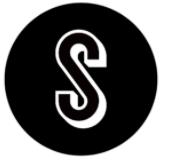 In light of the Derek Chauvin trial commencing March 29, The Spectator is committed to providing weekly updates of the murder trial as more information and details progress. 
Ten months after being charged with second-degree murder, third-degree murder and second-degree manslaughter, the murder trial against former Minneapolis police officer Derek Chauvin for the killing of George Floyd. The trial is expected to last around four weeks, however as the proceedings continue, it is uncertain how long this trial will run. In a jury that consists of 14 jurors (five men and nine women), they must focus on the two central questions of this trial—What exactly killed Floyd and did Chauvin use excessive force?
BACKGROUND:
Minneapolis police were called to a local Cup Food convenience store May 25, 2020 after cashier Christopher McMillan believed Floyd used a counterfeit $20 to pay for cigarettes, which would result in a deadly altercation. Bystanders began to videotape police officers as they began to restrain Floyd. The footage began to circulate throughout mass media as onlookers watched and heard Floyd gasp the words "I can't breathe" and pleading for his life as former officer Chauvin continued to kneel on the neck of Floyd for nearly ten minutes. Once taken by the ambulance to a nearby hospital, officials announced the passing of Floyd. 
Week One: March 29 – April 2, 2021
Emotions ran high as the trial about the death of George Floyd began. The first week of the trial would focus on the duration of time Floyd was held down, including a total of 19 witnesses testifying their view of the occurrence. 
Presenting new information in his opinion statement, lead prosecution attorney Jerry W. Blackwell revealed former officer Chuavin had knelt on the neck of Floyd for nine minutes and 29 seconds, 43 seconds longer than the time that was initially reported. As the prosecution argues that Chauvin's excessive force and action is what led to Floyd's death, defence attorney Eric J. Nelson argues Floyd had died from cardiac arrhythmia as a result of health issues and drug usage.
The first witness brought to the stand was Minneapolis-based 911 dispatcher Jena Scurry who watched the altercation between Floyd and the officers via a video feed that played on a TV at the dispatch center while at work. Upon viewing the footage, Scurry contacted a police sergeant expressing concern over the handling of Floyd's arrest. 
Bystander Donald Williams, who called 911 to report Floyd's arrest, was brought in to testify March 29. Once listening back to the phone call made by Williams, he would go on to describe seeing Chauvin using a "blood choke" on Floyd as Floyd was vocalizing he could not breathe.  
On the third day of the trial, prosecutor Matthew Frank presented new surveillance footage of Floyd inside the Cup Foods convenience store. Questioned and cross-examined, Martin, who had called officers to report Floyd paying with counterfeit money, told lawyers that he believed Floyd was under the influence of some type of drug due to Floyd's slow responses. However, Martin also expressed regret in calling officers as he did not believe it would end in such an altercation. 
Prosecutors also presented video footage from a police body camera showing Floyd in his vehicle begging officers not to shoot him.
The following day, April 1, Floyd's girlfriend, Courteney Ross, testified where she would further describe their relationship and Floyd's drug addiction. Ross gave more detail about their struggle with opioid addiction and the couple falling in and out of sobriety. Originally starting by using prescribed medication for chronic pain led to the addiction and continued usage of drugs. Later in the testimony, when reflecting on the relationship, Ross states that Floyd and her had pet-names, one being "mama", the name Floyd is heard repeatedly saying during his final moments. 
Ending the first week of the trial, the final witness testimony of April 2 came from Lt. Richard Zimmerman of the Minneapolis Police Department and lead of the department's homicide unit. Through his testimony Zimmerman call's Chauvin's force "uncalled for" and "totally unnecessary". Serving the department since 1985, Zimmerman describes the training officers receive.
"Once a person is handcuffed, you need to get them out of the prone position as soon as possible because it restricts their breathing," said Zimmerman. "If you're laying on your chest, that's constricting them (breathing muscles) even more."
However, during the cross-examination between Nelson, Zimmerman states that police officers are often trained to kneel on people's shoulders in certain instances. Following the statement, Nelson begins to suggest the idea to the jurors that Chauvin was kneeling on Floyd's shoulders rather than neck, as he had been taught to do so.
Week Two: April 5 – April 9, 2021
Week Two of the Derek Chauvin trial began April 5 shifting the focus onto police policy and training, questioning if Chauvin had violated certain protocol. 
Entering day five, Minneapolis Police Chief Medaria Arradondo was brought to the witness stand by the prosecution to further provide information about police force and practices. When asked if former officer Chauvin had used "proper and according" training when handling Floyd, Arrando commented that it was not the type of "conscious neck restraint" officers are trained to use. Further, he agrees that Chavin had violated the department's policy. 
Also brought to the witness stand was Dr. Bradford T. Wankhede Lagenfeld, a senior resident at the Hennepin County Medical Center, who declared Floyd dead. Through the trial, prosecution has maintained their statement of the belief that Floy died as a result of asphyxia, a deficiency of oxygen. In cross-examination with Nelson, Wankhede Langenfeld informed jurors of the multiple causes of asphyxiation and how it was most likely that it was the reason for Floyd's passing since there was no mention of an overdose to him by the paramedics. 
The defense team for Chauvin began to reinforce their case regarding the crowd which formed on the sidewalk during Floyd's arrest may have been a cause as to why Chauvin was unable to provide medical aid or shift his knee. Bringing in Officer Nicole Mackenzie to testify, she agreed with the defense's statement and further stated that bystanders could heighten anxieties of officers.
In rebuttal to the defense's claims, prosecution testified that Chuavin used "deadly force" in restraining Floyd. During the testimony of Senior Special Agent James D. Reyerson of the Minnesota Bureau of Criminal Apprehension, who had originally stated in the released police body camera footage audio Floyd had stated "I ate too many drugs." Reyerson then retracted the statement and said Floyd had actually shouted "I ain't do no drugs", potentially causing a tear in the defensive argument. Continuing the focus on Floyd's drug use, forensic scientist with the Minnesota Bureau of Criminal Apprehension, Breahna Gills testified claiming pills were recovered on the scene. Once tested, the pills had markings which indicated they were pharmaceutical-grade Acetaminophen and Oxycodone, making them appear as if the pills had come from a pharmacy as opposed to dealers. The pills also were found to have contained methamphetamine and fentanyl.
Medical expert on the physiology of breathing Dr. Martin Tobin was called in to testify by the prosecution for further insight into the causation of Floyd's death. Upon reviewing the image of Chauvin's left knee on Floyd's neck, Tobin took note of Chauvin's leg position, pointing out the left foot was completely off the ground therefore applying a greater pressure onto Floyd's neck. Several doctors who took the stand to testify on the medical conditions have sided with the prosecuting argument, stating the cause of Floyd's death did not come from drug overdose but rather due to lack of oxygen.
Concluding the week, the medical examiner who completed Floyd's autopsy Dr. Andrew Baker declared the death was caused by "cardiopulmonary arrest, complicating law enforcement subdual, restraint and neck compress." When questioned by defense attorney Nelson, Baker had addressed Floyd's heart disease and drug use attributed to his death.  
Leave a Comment