Seattle U Community Considers Quarantine Habits to Maintain Post COVID-19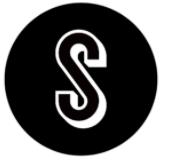 As efforts to distribute the COVID-19 vaccine become more efficient, it seems that a return to semi-normalcy could occur in the coming months. Pandemic life has created new habits and traditions across the Seattle University community out of necessity to accommodate social distancing and quarantining. Students and administrators are now considering which (if any) of their new normals formed during the past months will continue after the COVID-19 pandemic subsides. 
The majority of consulted students believe that Zoom classes, as well as in-person instruction, might be more adjustable for both students and faculty. 
Albers School of Business and Economics Dean Joseph Phillips speculated that professors will retain some of the digital tools that have been used since last March.
"A lot of professors will take a hybrid approach, I think. For example, if you are supposed to meet three times a week for your class, they might have you come in two days a week, and that third class is using either Zoom or something that is online or remote. Then, you'll have more classes that are fully online, and you'll be able to take them any time of the year," Phillips said. 
He elaborated how Zoom can be utilized for hybrid courses: "There are all kinds of things we are doing remotely now that we always thought had to be done face to face," Phillips said. Academic advising has had a relatively seamless transition to the digital space, and program speakers could speak to larger groups of students because of the accessibility of Zoom software. 
Hybrid classes would be beneficial for commuters and students that may need a break. However, some on-campus students feel they are missing out on a fundamental component of the traditional college experience. 
Sophomore Political Science student Sahil Bathija would prefer for classes to resume fully in person. 
"I am personally antsy to get back into in-person learning…I feel like I can concentrate more without being a couple of feet from my bed," Bathija said.
First-year Premajor Laura Nicely would prefer the hybrid method. 
"[The hybrid model] helps students organize schedules a bit better, especially because there's a lot of students who have non-academic responsibilities like work that are harder to plan when they have in-person classes," Nicely said. 
However, Seattle U has seen many reports concerning students feeling isolated on Zoom. Junior Mechanical Engineering student Zach Tecsi has seen his classes become less interactive since transitioning to a remote setting.
"It's a lot more isolating, just doing schoolwork and whatnot, because before you could talk to students and now it's more on your own," Tecsi said.
As more members of the Seattle U community receive the COVID-19 vaccine, it is unclear how long masks will remain a mainstay of daily life. However, it has become a habit for many to wear a mask wherever they go.
Senior Computer Engineering student Calien Somlak assumes that the masks won't go away immediately.
"I don't think it's going to see a decrease for awhile, I think it will probably stay around for longer," Somlak said.  
Masks may be required in the future to attend concerts, social events, sporting venues and more. This habit can prove occasionally inconvenient but may continue to be enforced for safety purposes.
With Spring Quarter quickly approaching, students are considering whether they hope for any changes in format to improve online learning. Third-year Temperance Johnson is in favor of professors assigning "less busy work" like discussion posts. This would allow for more cumulative work and opportunities to discuss more in class. 
As for the future, some students say they would like to see professors continue their habit of uploading lectures after class to watch again. Zoom fatigue makes it hard for students to stay engaged, as studying from home or a dorm room can cause constant distractions for some. 
Seattle U changed plans for Fall 2020, opting to start earlier and end the first quarter just before Thanksgiving. It is unclear whether this modification to this schedule will become commonplace. Seattle U has yet to make an announcement regarding the start date for Fall 2021. 
However, there is hope around campus that an announcement will come soon. Dean Phillips said he does not think that a decision will be made about a permanent transition, but he would "expect an announcement to be made one way or the other as far as Fall 2021 goes." He concluded by saying he would not be surprised if an email went out this month. 
In the coming months, discussions about how to integrate the beneficial tools developed during the pandemic while moving back into in-person learning will continue to occur amongst students, faculty and administrators. 
Leave a Comment