Livestream Connects Seattle University Students with Female Leaders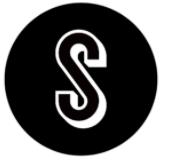 Seattle University's Institute of Public Service hosted a livestream discussion about the challenges female leaders in Seattle face in collaboration with Town Hall. This was part of an installment of their series, "The Conversations," which brings in guests from around Seattle to discuss various topics relevant to the wider community. 
The featured guests included retired Chief of Police Carmen Best, Seattle Public School Superintendent Denise Juneau and Seattle Mayor Jenny Durkan. Recently, these three women decided to leave their leadership positions and this panel explored the reasons surrounding their departures, as well as the challenges they faced during their service.   
All three women faced controversies leading up to their departures, with Best leaving SPD over concerns of Police Brutality from the Seattle City council. Durken faced heavy criticism during her tenure as mayor, especially during last summer's widespread Black Lives Matter protests in the wake of George Floyd's murder. Juneau similarly faced allegations of inflaming racial tensions by removing Black males from positions of leadership according to the local chapter of the NAACP when they called for her resignation. 
As a moderator, journalist Joni Balter was at the center of the event's production. She was interested in discussing the ways in which women in power are treated. The livestream served as an outlet to explore that idea, while also encouraging Seattle U students to connect with local members of the community as part of the "student experience."
"I'm always interested in conversations that make people give their time and want to come and listen to speakers they know about or may be interested in, but don't have a way to reach them," Balter said. "In this case, I am always interested in discussion about women in power [and] women in leadership." 
Director of the Institute of Public Service, Tanya Hayes, worked in tandem with the two moderators of the event to ensure that it ran smoothly. Approving the topic, Hayes felt that dedicating an installment of "The Conversations" to focus on female leadership would most closely resonate with Seattle U's student body.
"I really wanted a topic that speaks to our student body and thinking about both our undergraduates and graduate students, and where they're headed. It just seemed like, given that the majority of our students identify as female, it would be wonderful to hear from female leaders…and start learning from their experiences," Hayes said.  
The Institute of Public Service typically holds one installment of "The Conversations" per quarter. This was their second event of this academic year, as well as their second time hosting it virtually. Despite certain drawbacks that come with presenting the installment virtually, Hayes believes that it is crucial for students to continue to learn from and have an opportunity to interact with community leaders, viewing this as an "information exchange."
"You can hear from your professors, but it's often informative to be able to hear from folks that are currently in these positions and what they're dealing with and how they got there," Hayes said.  
As part of the event, Rashmi Chordiya, a professor of public administration at Seattle U, and several students from her class were invited on the livestream to ask the participants questions. Chordiya's work on "culture issues within public sector organizations" led her to take part in the event, as it lined up closely with the discussion.
"All of these events are just so perfectly aligned with the courses that we teach and our programs, and so it just adds tremendous value and enriches our courses for our students," Chordiya said. "I think it's an added bonus for students and a great opportunity for students to connect with the leaders in the field that they're aspiring to become leaders." 
Chordiya chose Marijo Manaois, a first-year graduate student pursuing a degree in public administration, as one of the two students to question the panelists. Manaois noticed that student participation was limited due to the virtual format, though Hayes tried to combat that through introducing a live chat for viewers to ask questions.
"Ultimately, I know being in a space, the value of being able to critically challenge someone or critically ask questions or critically [have] a conversation face to face is more enriching, but I commend [them] for being able to find moments of interaction, being able to still inspire," Manaois said. "I do wish that there were more opportunities for students to reach out and ask more questions."
Manaois focused her question around how to best acknowledge the inherent flaws in policing and how they impact underrepresented communities. Though she did not fully agree with the panelists on all of their policies, Manaois wanted to understand Best's perspective on this issue.
"I was at least able to gain some insight on what they felt was right moving forward. It's always important to ultimately be critical of these processes and being comfortable in challenging that conversation, because it needs to be something that's not swept under the rug––even in transitions of power," Manaois said.
Another first-year public administration graduate student, Wilson Pipkin, watched the livestream as part of a policy analysis class. Like Manaois, they also felt frustrated by the limited opportunities for student participation, as their questions weren't directly addressed.  
Additionally, Pipkin found that the panel didn't push for the level of detail that they wanted, especially in regard to the participants' individual experiences, both as women in leadership roles and policy-makers who dealt with the challenges 2020 brought.
"They kind of strayed away from anything that might put people in an uncomfortable light or breach some taboos…There needs to be an analysis of what went wrong, and what went well, and why so that we can actually progress," Pipkin said, "Because when it just devolves into a blame game and passing the buck and there's no accountability, then we can't fix the things that are broken in our communities."
Following the event, both classes held debriefs to discuss their experience, as well as the broader context of how this topic applied to their work and reflect on what they had learned.
Leave a Comment