Black Athletes Leave Their Mark at Seattle U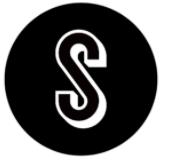 At Seattle University, Black athletes have greatly impacted sports over the past half-century. A handful stand above their peers for their exceptional contributions to the university, the broader American sports world and their communities. As Black History Month comes to a close, it is imperative to acknowledge their legacies.
Elgin Baylor is one of Seattle U's most well-known alumni athletes. The National Basketball Association (NBA) and Seattle U Hall of Famer is recognized as one of the greatest basketball players of all time. Baylor spent a year playing at College of Idaho before transferring to play at Seattle U from 1956 to 1958. He led the 1958 men's basketball team to the NCAA championship game, earning Most Outstanding Player honors despite Kentucky winning the game. Baylor scored 60 points in a game against Portland in 1958, one of 11 men's basketball program records that he still holds today. Over his three collegiate seasons, Baylor averaged 31 points and 19.5 rebounds per game.
After Seattle U's historic 1958 season, Baylor was drafted first overall by the Minneapolis (now Los Angeles) Lakers and went on to win NBA Rookie of the Year in 1959. He played fourteen years with the Lakers, leading them to eight NBA Finals while becoming an 11-time NBA All-Star and 10-time member of the First Team All-NBA.
Aaron Nettles, a fourth-year guard majoring in communications at Seattle U, spoke about Baylor's legacy and his impact on the men's basketball team.
"Everywhere you go around here, Elgin Baylor's on the wall. We have the Elgin Baylor tournament. It's nice seeing someone who is African American putting Seattle U on the map. You feel like a part of something bigger than yourself," Nettles said.
The annual Elgin Baylor Classic is played in honor of and attended by Baylor. In the most recent Elgin Baylor Classic game Dec. 8 of 2019, the Redhawks defeated the University of Portland 73 to 71.
Riley Grigsby, a Seattle U third-year guard/forward majoring in communications, expressed similar sentiments as Nettles.
"I feel like being African American and coming here, I am following in Baylor's footsteps in some way. I do my best to represent Seattle U as well as he did," Grigsby said.
Baylor is not the only Seattle U Men's Basketball alum who has positively impacted the program. Seattle U Men's Basketball coach Jim Hayford talked about the impact that Ernie Dunston, another basketball player in Seattle U's hall of fame, has had on the players.
"In particular, there is a former Seattle U great who lives here in the West-end neighborhood named Ernie Dunston that the guys have really gravitated to," Hayford said.
Coach Hayford, Nettles and Grigsby also acknowledged their assistant coach Sam Kirby, a Black alum of Seattle U's Men's Basketball team, as a great role model to them.
In addition to men's basketball, the Seattle U Baseball program has featured other African-American players, Clarence and Marvin Carter, who are also now in the school's athletics Hall of Fame. Clarence and Marvin Carter are brothers who played for Seattle U's Baseball team from 1984 to 1985. 
Clarence Carter enjoyed massive success, setting the university's single-season record, scoring 41 runs in 1984. In 1985, he broke other Seattle U baseball records, accumulating 54 hits and 37 stolen bases while batting .403. For his success stealing bases over those two seasons, Clarence was nicknamed "The Human Bullet." 
Marvin Carter also performed well, collecting 54 hits and batting .481 in the 1984 season. During that season, he got hits in a school-record 23 straight games and, at one point, he managed to get a hit in eight straight at-bats. Clarence Carter played minor league baseball in the Texas Rangers organization after playing at Seattle U.
Seattle U Baseball coach Donny Harrell highlighted these two former players and their impact on the baseball program.
"I was fortunate enough to meet those two men when they came in to be inducted into Seattle U's Hall of Fame. I wasn't in the era that got to watch them play, but was able to visit with plenty of their teammates who are still involved in the program." Harrel said. "Both of those athletes were just tremendous highly gifted individuals with big-time personalities who brought energy to those clubs."
Coach Harrell also talked about the example that the Carter brothers set for future generations of Black youth aspiring to play baseball.
"Especially in a sport and in a part of our region where African Americans aren't in baseball a lot, they are a great story for our university and this part of the country. They obviously set the tone, showing younger African American kids that there is an opportunity to play in Seattle and at Seattle U," Harrell said.
LaShanna White (class of 1995) and Lisa Hill (class of 1991) are two African American women recognized in Seattle U's Hall of Fame for their success on the women's basketball team. From 1990 to 1994, White starred on the court for Seattle U, scoring 2,530 career points—the most among any player in the team's history.  
Hill's cumulative 1,350 points, 821 rebounds and 189 steals all rank among the top six in the history of Seattle U's Women's Basketball team. She also helped her team win the NAIA District Title in 1987 and achieve a program-best record of 24 wins and four losses the following year. 
Ultimately, it is important that the legacy and impact of Black athletes at Seattle U continue to be celebrated beyond Black History Month because they have helped pave the way for the success of many current and future athletes at the university.
Leave a Comment