Seattle U Basketball Plays On Despite Pandemic Challenges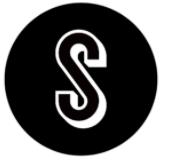 The Seattle University Men and Women's Basketball teams are currently in the midst of their 2020-21 seasons, adhering to health and safety protocols such as playing without fans and undergoing frequent COVID-19 testing.
While the NCAA initially expressed optimism that 2020-21 collegiate basketball seasons would proceed during the COVID-19 pandemic, not all has gone according to plan. Many collegiate games have been canceled, impacting teams across the nation. The Seattle U Men's Basketball team had their last five games canceled due to continued adherence to COVID-19 protocols.
Prior to the team's shutdown, the Redhawks had accumulated a 7-6 record. They picked up two wins in their three most recent games, with the one loss coming via an overtime defeat to Utah Valley Jan. 15. That game was Seattle U's Western Athletic Conference (WAC) opener and, as a result of COVID-19 protocols, the only conference game they have played so far this season. 
Redhawks' Riley Grigsby, a junior guard/forward, currently leads the team in scoring with an average of 18.7 points per game. Sophomore guard Darrion Trammell, in his first year with the team after transferring from City College of San Francisco, has also performed well, averaging around 18 points per game. 
The team's next scheduled game is Feb. 5 at Dixie State. The team hopes to get their season back on track in hopes of having a chance to make a run down the final stretch of the season and into the postseason.
The Seattle U Women's Basketball team has not only been able to continue playing their games but have done so with great success. Winning their last four contests to bump their record up to 8-7, the team swept their back-to-back series at Chicago State this past Friday and Saturday, Jan. 30 and 31. 
On Jan. 30, the Redhawks had a very slow start and trailed by nine at halftime. However, Seattle U woke up in the third quarter, scoring 29 points with efficient team-wide shooting. They also played aggressive defense, forcing 12 turnovers to take the lead in a game that they would eventually win in a final score of 70 to 57. 
Redshirt sophomore forward Georgia Kehoe led the Redhawks with 18 points and five rebounds. Junior guard Bree Calhoun also played a major role in the team's victory, compiling 14 points, a career-high nine assists and four steals. 
 The Redhawks continued their streak Jan. 3, winning in a final score of 64 to 39. They used excellent defense to hold Chicago State to only 39 points on 28% shooting, forced 26 turnovers for the second straight game and collected 15 steals. 
On offense, it was another team effort. Redshirt Junior guard McKenzi Williams, Calhoun and Kehoe all scored in double digits to lead a balanced attack. The women's basketball team will attempt to make it a five-game winning streak when they return to Seattle to host Northwest University Feb. 6 at 3:00 p.m. 
Leave a Comment