Unstoppable Alabama Crushes Ohio State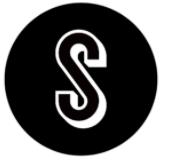 The University of Alabama won the College Football Playoff national championship 52-24, highlighting Head Coach Nick Saban's recruitment ability and the team's dedication to discipline. The Crimson Tide showed their dominance as they kept their lead throughout the game.  
Ohio State University fought hard to stay in the game until late in the second quarter, when Alabama's key players started to come alive. Quarterback Mac Jones found running back Najee Harris, who ran for a touchdown. 
"This team was not going to be stopped by anyone," Seth Galina, a college football analyst for Pro Football Focus, said via phone.
Alabama head coach Nick Saban has built a powerhouse over the past fifteen years, winning his seventh national title. 
Top high school recruits line up to play for a winning organization that prepares them for the NFL. Under Saban, 96 of Alabama's players have been drafted into the NFL—12%—far exceeding any other college team, according to si.com. Past players include: Baltimore Ravens cornerback Marlon Humphrey, Tennessee Titans running back Derrick Henry and Atlanta Falcons wide receiver Julio Jones.
Ohio State won their last National Championship in 2014. While they had a winning season, they struggled with missing games due to COVID-19, only playing seven to Alabama's completion of a full 12.
The stars of the game were Jones, Harris, wide receiver Devonta Smith and Ohio State's quarterback Justin Fields. These players were all being considered for the Heisman Trophy. 
Smith was named the Heisman Trophy winner, becoming the first non-quarterback to win the award since Mark Ingram in 2009. Although Smith suffered a hand injury in the third quarter enabling him to return, he proved himself worthy of the award once more, finishing the night with 12 catches for 215 yards and three touchdowns.
Jones had pinpoint accuracy the whole game and showed his resilience in the second half, gutting through a lower leg injury. Harris made a few key plays, picking up blitzes and getting open. After the game, a reporter asked how he was able to expose Ohio State holes so effortlessly. 
"Effortless, what are you talking about? They were blowing my s*** up," Harris said.
Jaylen Waddle, Alabama wide receiver, returning from an injury for the champion, gained attention from NFL players via Twitter, including Colts linebacker, Darrius Leonard and Titans wide receiver, A.J. Brown. The key players will be heading to the draft in April. 
"Fields is a fantastic quarterback; I don't think he will be taken above Trevor Lawrence. That is a done deal," Galina said. 
According to Galina, Smith is a top ten pick and Jones is likely to go in the late first round. He added that Harris would go to a team that is in the most need of a running back.
Both Ohio State and Alabama had the same COVID-19 challenges that all sports teams are dealing with this year. Galina mentioned that the Ohio State team came onto the field fresher, having played fewer games. However, they were still no match for the resilience of Alabama.
Alabama was a stark contrast—discipline—playing the entire season undefeated both on the field and against COVID-19. Alabama's team of talent, cohesion and camaraderie earned them the championship. A lesson in discipline to add to our own playbooks.
View Comments (2)