Wilson Cracks: Rams Win 23-16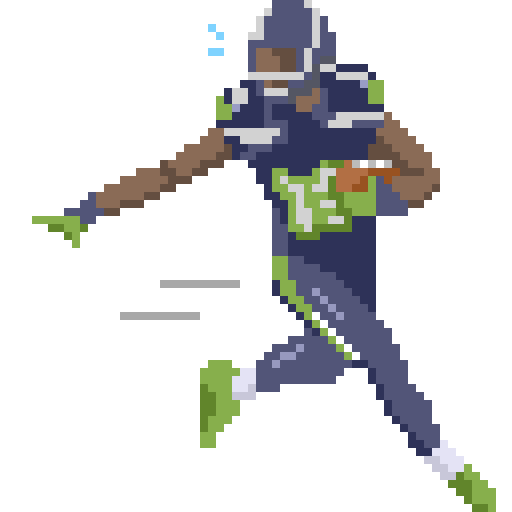 After committing a total of seven turnovers during the past two games, it seems as though the pressure has finally caught up to Seahawks quarterback Russell Wilson. Two weeks ago, Seahawks fans watched as Wilson threw two interceptions and fumbled the ball twice. In a game that fans thought they may see Wilson return to his dominant MVP form, fans were left worried about what had happened to their QB.
Wilson's struggles with the turnover battle continued as he commited three turnovers in the Seahawks week 10 loss to the Los Angeles Rams. The Rams offensive-minded coach, Sean McVay, was able to take advantage of Wilson's turnovers and put together a winning formula.  L.A.'s offense was impressive, only punting once in the first half. The combination of their offense controlling the clock and their defense dominating on the other side of the ball was enough for the Rams to pull off a win in the competitive NFC West.           
As Wilson continued to struggle, wide receiver D.K. Metcalf ended the game with just two catches. Rams cornerback Jalen Ramsey was able to take away one of Wilson's favorite targets. 
The Seahawks' special teams shined as kicker Jason Myers made a career-long 61-yard field goal as time expired in the second quarter. Seahawks cornerback DJ Reed added a 49-yard kick return in the third quarter to boost Seattle's special teams.
The Seahawks' defense gave their best efforts to provide the offense with opportunities to compete. Jamal Adams had two sacks, including a strip-sack, which Reed recovered on the Rams 27-yard line, leaving Wilson and the offense with a Red Zone opportunity. Under pressure, Wilson ran to his right. Unable to run in for the touchdown, Wilson targeted Will Dissley, the Seahawks' tight end, only to be intercepted, failing to capitalize on the Rams' turnover.            
In what has been a career-worst turnover stretch for Wilson, he has lost control in the race for MVP. However, Wilson and the Seahawks will have an opportunity to stop this stretch of poor execution as they have just a four-day turnaround before they play the Arizona Cardinals on Thursday Night Football.  
The Seahawks lost to the Cardinals week six, 34-37, in a thrilling Sunday Night Football matchup. Seattle is currently 2-1 against NFC West opponents, leaving them in a three-way tie for the top spot of the division. Seattle, along with L.A. and Arizona, remain 6-3 through Week 10 of the 16 game NFL regular season. In what feels like a must-win game for Seattle, the team hopes to get their running game back as their starting running back, Chris Carson, looks to return from injury Thursday night.
Leave a Comment