Pac-12 Football Returns Despite COVID-19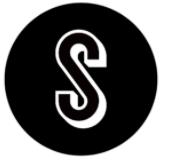 For eight weeks, Pac-12 football fans spent their Saturday afternoons aimless as they longed to watch their favorite teams return to their screens. When the Pac-12 CEO Group unanimously voted to postpone all sport competitions through the end of 2020, teams including Oregon, OSU, Washington and WSU were forced to accept the fact that they would probably not see the football field until 2021. 
The news came after athletic directors received recommendations Aug. 10 from the Pac-12 COVID-19 Medical Advisory Committee to not participate in contact practices or competition activities. Along with the Pac-12, the BIG10 also decided they would not participate in the fall 2020 football season. Both conferences had goals of returning in 2021, aiming for a spring football season. 
While two of the power five conferences decided to sit out the fall start, the three other conferences, which include ACC, Big 12 and SEC, all confirmed they would participate in a fall season with games starting as early as Sept. 10. 
After just two weeks of NCAAF (NCAA Football), the Pac-12 announced Sept. 24 that football could return as early as Nov. 6, assuming the teams were within states that had approval to participate in contact practices and competition. This announcement came one week after the BIG10 had also opted back into the 2020 fall season.
Justin Monwai, a University of Washington (UW) Alum and lifelong Husky fan, explained why he thought the Pac-12 changed their mind and ultimately decided to play football this fall. 
"Under this leadership the Pac-12 has always seemed like followers, never leaders," Monwai said.
With the NCAAF playoffs set to begin Jan. 1, 2021, the Pac-12 left themselves with very minimal time for teams to create a portfolio strong enough to convince the College Football Selection Committee they deserve one of the four playoff spots. 
The seven game season began Nov. 7, with the conference championship scheduled for Dec. 18, the conference has little to no extra time to reschedule games should there be any cancellations due to COVID-19. 
Andy Patton, a sports journalist who covers the Pac-12 for PNW Sports Radio and writes for Trojans Wire, explained how this could be problematic for the conference.
"They now have less time to cancel and reschedule games, and they don't have the ability to build in bye-weeks if a game does need to be rescheduled. They are now in this position that when games don't happen, they have really limited things that they are capable of doing to get those things played," Patton said.
The first week of the Pac-12's shortened season featured two game cancellations due to COVID-19 concerns. Currently these games will not be rescheduled and the four teams affected (Arizona, Utah, Washington and Cal) will most likely play a six-game season, assuming they do not face any more cancellations. 
Even though Pac-12 teams are at a disadvantage, Monwai is happy he gets to watch UW games once again, so long as the athletes are healthy, both for entertainment purposes and for recruitment opportunities for the athletes.
"With improved testing and contact tracing, it's good that they decided to move forward because ultimately safety of the athletes is most important and all athletes want to do is play in hopes of continuing their recruiting efforts," Patton said. 
Despite the shortened season, Patton thinks there is a slim chance for a Pac-12 team to convince the committee that they are deserving of a playoff spot.
"If Oregon goes undefeated, they have a decent enough schedule where if they beat USC or another very good team in the Pac-12 championship game, they could have a chance…the committee is going to have some tough decisions, which they always do if that happens," Patton said. 
Every game that the Pac-12 plays during this shortened season is crucial if any team hopes to appear in the College Football Playoffs. As of Nov. 11, all six games in week two are still scheduled to occur. 
However, it is a mystery how the remainder of the Pac-12 season will look with COVID-19 cases rising across the U.S. and states such as Oregon, Washington and California enforcing stricter COVID-19 restrictions.
Leave a Comment