Personal Essay: Pandemic-Influenced Love Stories
They say that nothing can stop love, and if a world-wide pandemic is not enough to stop a wedding, I really don't know what is. My brother Raji Scoggin got married on Saturday, May 9, to Noura Messing in one of the most beautiful events I've ever attended.
This is a very interesting, long and complex story but I'll try, and probably fail, to keep it simple. My family lives in Ecuador and due to crazy pandemic-driven events, my mother, father, little brother Ruhi and I ended up in a borrowed house in Davis, CA. Coincidently, that's the same town where my brother Raji and Noura live and study. They both had been wanting to get married for a while now, and according to us, they seemed ready.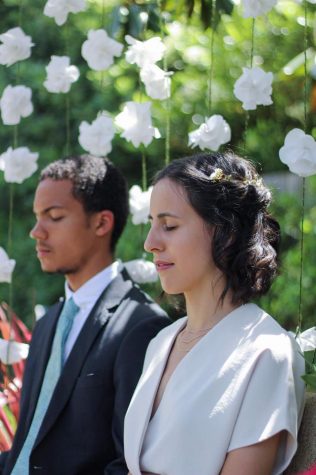 Our family is Baha'i (which is an Iranian-born religion) and so is Noura, and consequently, the ceremony was held according to Baha'i standards. The foundation of a Baha'i wedding ceremony is pretty simple.
First, the religious ceremony and the civil agreement of marriage have to occur within 24 hours of each other. Second, the parents of both the bride and the groom must give their consent to the union prior to it. Third, there must be at least two witnesses to the union. Lastly, the couple must pronounce the words: "We will all, verily, abide by the Will of God."
So potentially, the wedding can be very simple and quick, although most of the ceremonies are followed by parties and dancing. In this sense, Raji and Noura's wedding was set to be nothing out of the ordinary. All the main points were to be addressed and they had prepared a fine program—the only issue being the pandemic.
Raji and Noura had been thinking about this for some time now. They were deciding when it would be the best time to host the wedding. Noura's family is in Germany and our extended family is in Ecuador, so neither of their relatives could attend a wedding in the U.S., even if there was no pandemic, because of visa issues. With no real foreseeable end to this health crisis, I think it honestly boiled down to: "Why not?"
Everything was set, they had their parents' consent, they felt prepared to commit to this relationship and they had their loved ones supporting them. What else can one ask for? Now, it was all about figuring out how to have a decent event that could bring together all the people they had in mind and create something that would stay in their memories as one of the most beautiful and significant moments of their lives. Of course, their minds drifted to where most of us spend our time nowadays: Zoom.
Amidst this world-wide chaos, this couple was able to create an oasis of joy for themselves and for the people around them. If that's not the best reason to get married, I don't know what is.
Luckily my cousin is a Zoom wizard, my mother is a radio and television producer and I have a fair amount of experience in the field, so we planned to produce a broadcast with full production value. Several camera angles, decent sound recording and translations were provided for the attendees who either didn't speak English or Spanish.
The event was not only sweet and fun for the newlyweds, but it provided a very spiritually-charged space for everyone who attended. Lots of prayer, laughter, tears and just pleasant feelings were present even though the pandemic tried its best to keep us gloomy.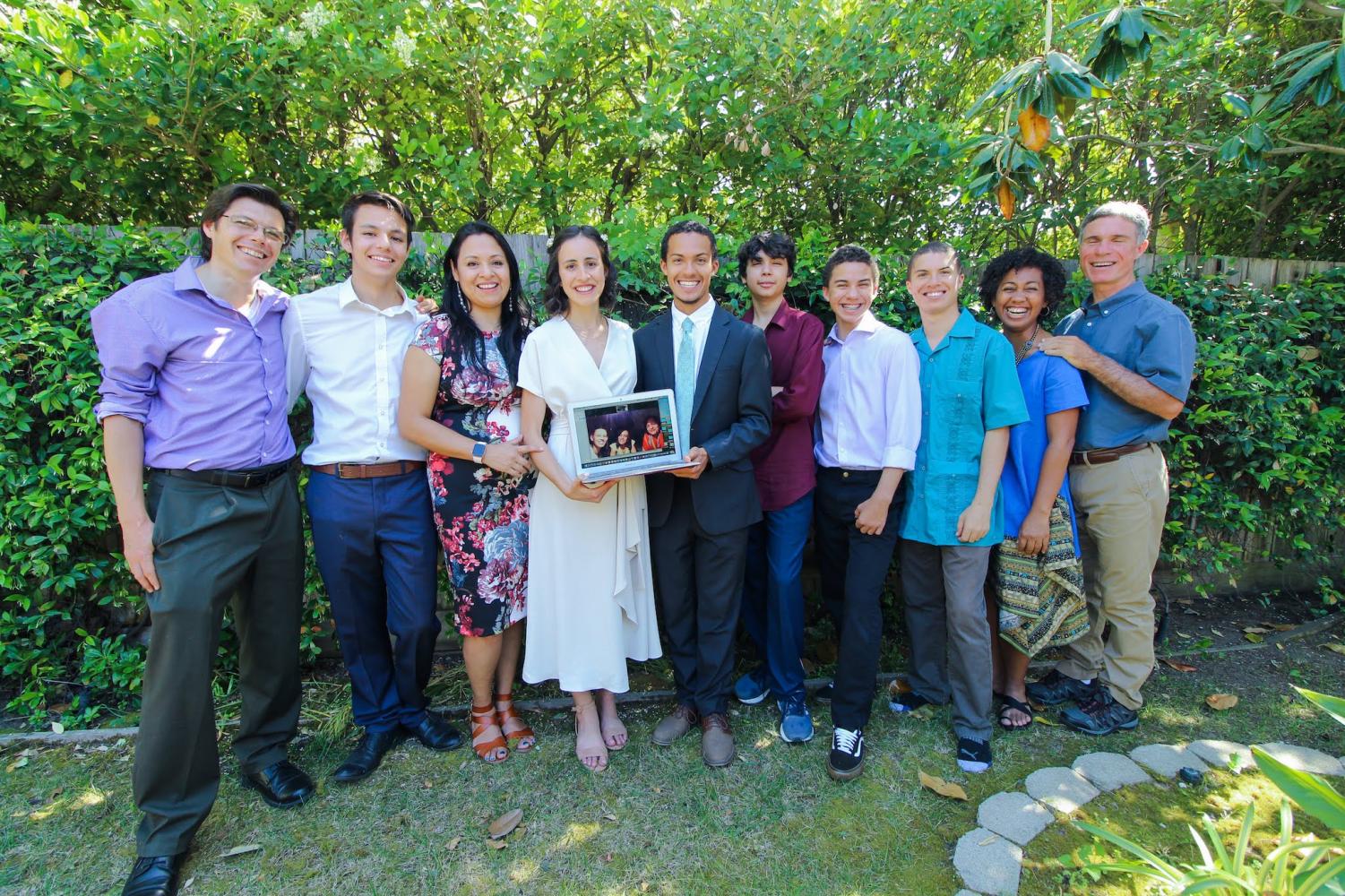 The Zoom wedding was an opportunity for the couple's world-wide community of friends and family to join, created a very intimate reunion even though more that 150 people attended, and kept the costs on the lower side of the wedding spectrum. My brother Raji and my new sister-in-law Noura are very happy with how the event turned out, and they recently moved into their new apartment that they will now call home. Amidst this world-wide chaos, this couple was able to create an oasis of joy for themselves and for the people around them. If that's not the best reason to get married, I don't know what is.
Leave a Comment