Pandemic Puts University in More Financial Strain, Administration Remains Optimistic
Seattle University has furloughed 79 staff members and has announced both mandatory and voluntary pay cuts for administrators and faculty as a part of the university's response to the financial strain caused by the COVID-19 pandemic. This comes as Seattle U was already dealing with its own budget crisis.
As of now, the 79 staff members are furloughed through July 31st.
These moves were announced in an email to the university community on April 30, President Fr. Stephen V. Sundborg S.J. According to the email, the school has lost roughly 7.4 million dollars this spring quarter. A large portion of that loss—4.5 million dollars—comes from the residence halls, as the pandemic forced many students out of the dorms and back home.
"[Pay cuts were] able to diminish that number of $7 million down so [furloughing] will cover some of the remaining," Sundborg said. "But we still feel that there's going to be a gap of some measure between the budget and what will come out in the years. It will be a negative, a slight amount, but we're not quite sure yet how much."
The furloughed staff were chosen based on what jobs still were functional during the pandemic and what could be cut, according to Michelle Clements, the Vice President of Human Resources (HR).
"It's a sad situation. No one wanted to do this but we needed to find ways to save money and so looking into what jobs could no longer be done with the pandemic," Clements said. "We had to make some tough decisions but for the school to be in a position in the long run where people can work here after this we need to work on cutting costs anywhere we can."
Clements stressed that the school still wants to make sure that its staff is taken care of during this time despite the furloughs. This includes 600 dollars from the federal Coronavirus Aid, Relief, and Economic Security (CARES) Act for staff until their furlough ends, in addition to the normally provided resources that can be found on the HR website.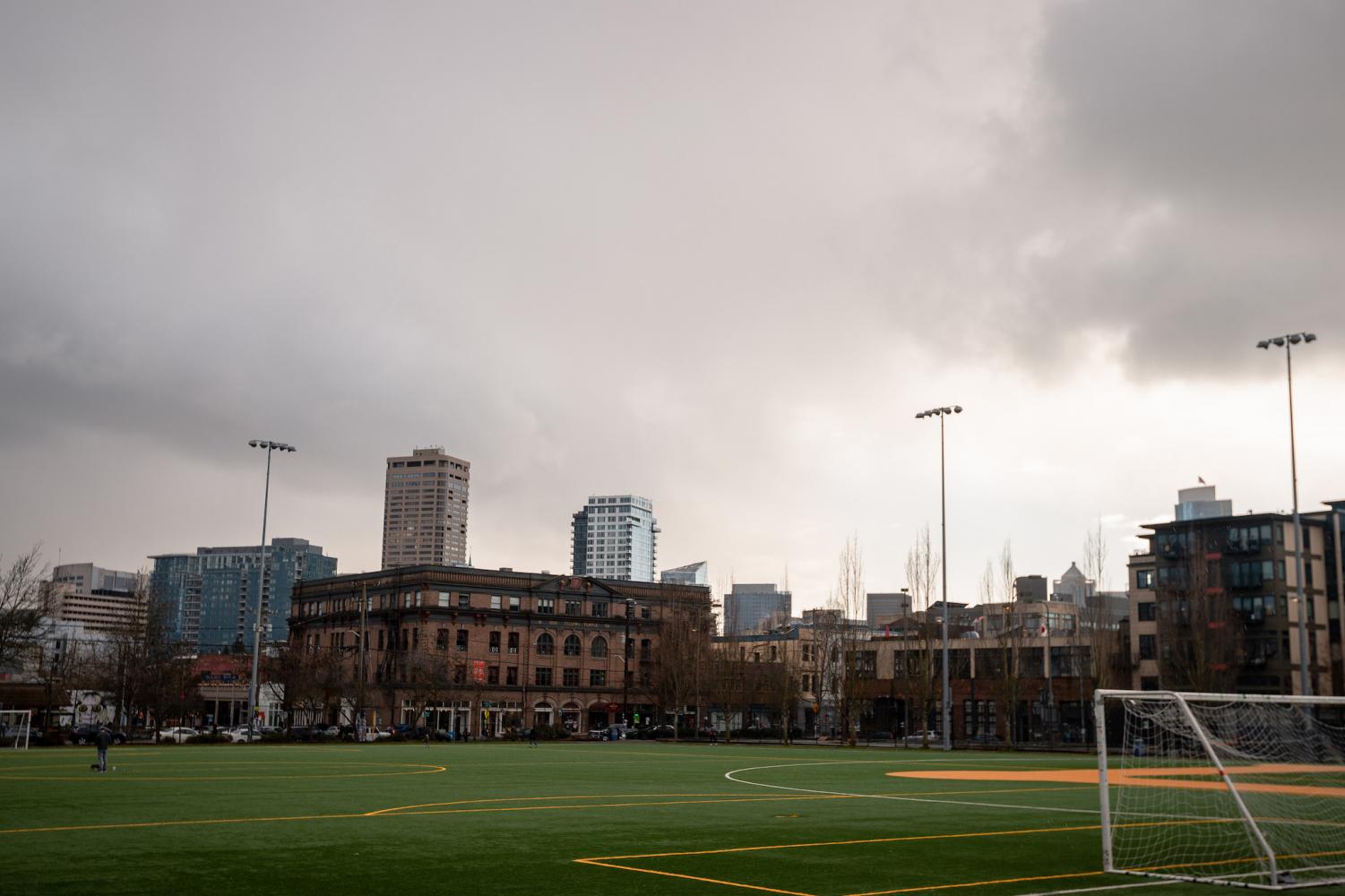 "We have our assistance programs still in place for staff and faculty, even if they are currently furloughed so they are still being supported by the university because we want to make sure we are still taking care of our people," Clements said. "This includes the decision of the university to pay for 100% of the insurance premiums of the staff that were furloughed."
The process of choosing staff to furlough was based on who was no longer capable of doing their jobs during the pandemic and was meant to be completely impartial, says Clements. Christopher Paul, a professor in the Communications Department and president of the Faculty Staff Senate, worries though that this will most strongly affect staff who are already in difficult positions.
"I hope we preserve our values of treating our people as whole people and respecting them and caring for the marginalized," Paul said. "Because I wouldn't be surprised if these tougher lives don't disproportionately hit some of the most marginalized communities in our campus. "
Prior to the pandemic, the school was in the midst of what they call a "financial repositioning" in an effort to make up for the fact that this was their third year operating at a loss. The school put together a five-year financial plan aimed at getting the school back on track financially, but it meant cuts to some programs that were deemed less academically enriching. According to Wilson Garone, the chief financial officer of the university, the school is actually in better shape than most other universities because they already had this five-year plan in place.
"We were already looking to the areas that we could be more efficient while still delivering the value to our students…by trying to put more money where we can have a positive impact on the student, and taking from areas that have less impact," Garone said.
The plans of the university have still been interrupted by the pandemic according to Provost Shane Martin. Seattle U's Strategic Plan, which was unveiled this year, set out goals for how the university would continue to adapt to the ever-changing climate of higher education, but this has caused them to have to rethink that plan.
"What I think the COVID-19 pandemic has done is it's helped focus the priorities," Martin said. "I think it makes the review of our academic programs to be even more essential so it's one of the things that we want to focus on as we move forward in implementing our strategic plan."
It is not confirmed what changes to the plan will be made, but the school will continue to grapple with how to recover financially from the pandemic. To try and reduce the spending and acclimate to the new landscape of higher education, the Board of Trustees also approved a budget cut of $9.1 million to take effect in the fall.
Shared governance bodies at Seattle U like the Academic Assembly (AA) and the Staff Faculty Council have been working to support community members during these times. AA, led by Frank Shih, a professor of Mechanical Engineering, is working to support faculty through the pandemic and through the financial difficulties.
"The economic uncertainty is stressful," Shih said. "The sudden move to remote learning and teaching is stressful for both faculty and students," Shih said. "Academic Assembly is making quick decisions that hopefully alleviates some of the avoidable stresses."
Shih says they've been working on topics such as credit/fail grading options, faculty tenure clock extension, student evaluation exclusion and test optional admission for future students.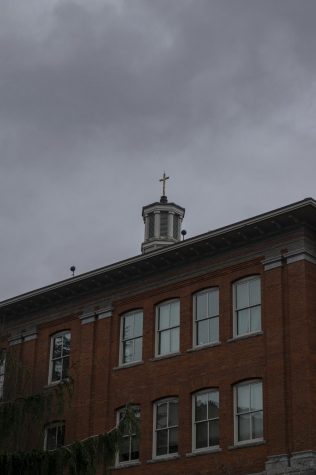 One of the biggest factors that will affect the university's future plans is how many students come to Seattle U in the fall. The university plans on waiting to make most major decisions until they can see the fall enrollment numbers, including what other cuts need to be made.
Sundborg announced on April 30 that the university was planning on reopening in the fall. He maintains that these are tentative plans though, and depend on the state guidelines, but he acknowledges that students need to know sometime in the next few weeks.
"Well, I've been listening to other university presidents across the country and in our region," Sundborg said. "So I've put together a…president's task force for reopening fall 2020. And I'm tasking them to, in a short period of time, come forward to me with what is their proposal said that we can say to prospective students and current students within the next two weeks about our reopening in the fall, and what would be the conditions under which we could do that."
With so much uncertainty in future plans, some students may choose to suspend their education until classes could be held in person again. It also presents a unique challenge in whether or not incoming first-years will plan to take a gap year to avoid their first quarter of college being done through video chat. Since Seattle U makes most of its revenue from students' tuition and fees and not its endowment, this puts an especially difficult financial strain on the university.
"What we don't know is where we are going to be next year," Garone said. "This is an uncertain time, no one in the higher education industry knows how this will turn out. So we have to be prepared with three different budgets for next year."
The first of these is a best case scenario, one with a low impact on the school's operation. In this situation, in-person classes resume in the fall, and it is mostly business as usual. For this, there is a projected 5 to 10 percent loss in enrollment.
The second scenario is that there would be intermittent periods of in-person classes. There are restrictions getting people housed on campus and trouble getting students to be able to travel to the university. For this, the university would expect a 10 to 20 percent loss in enrollment.
Finally, the third scenario is that there is virtual learning for a full academic year, which could see more than 20 percent loss in enrollment.
While it will still be several weeks before definitive actions are taken about a return in the fall, Sundborg says the university is doing everything in its power to stay true to its Jesuit mission of education. Sundborg however, will be stepping down from his It remains to be seen to what capacity the university will be running next year but it is important to remain positive and look out for people in our community.
"We need students, and we need students to be engaged," Paul said. "So using your voice to attract others, and to make sure that we're offering a quality education and letting folks know about that, and bringing them into the institution is going to be vital to see Seattle University thrive. Before you know it, we are going to be back on campus and all enjoying life together."
Leave a Comment