This Week in Entertainment

For the many stuck at home during this time, isolation gives a chance for amateur cooks to progress to the pro at-home chefs they know they can be.
TikTok, surprisingly, has provided the tools for a lot of people to find easy-to-learn recipes. One that's been making the rounds most recently is a three ingredient recipe for an at home creme brûlée, meant to rival any $15 restaurant version. A bonus—this recipe doesn't require a pesky blowtorch.
To make it, you'll only need vanilla ice cream, white granulated sugar and egg yolks. And the recipe is so simple that it's a great way to get multigenerational families together to make, then enjoy, a treat together.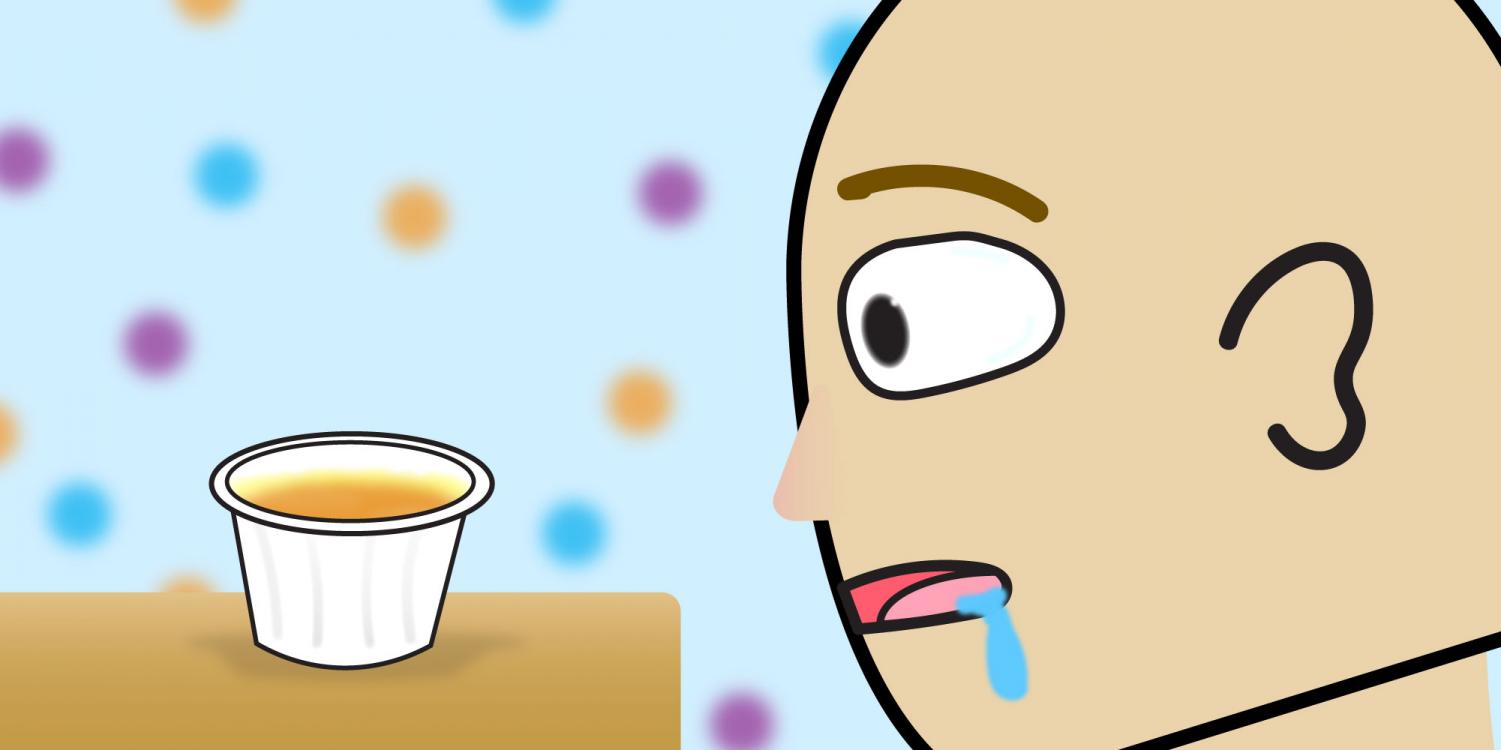 Three Ingredient Creme Brulee
Melt half a cup of your choice of vanilla ice cream.
Whisk in two egg yolks.
Boil water to be placed into a glass baking dish.
Pour ice cream/egg mixture into ramekins (small circular pastry bowls), then place ramekins into the glass baking dish.
Bake at 350 degrees for 50 minutes or until golden brown.
For the topping, caramelize the white sugar on low heat, stirring often. When melted, pour onto top of baked creme brulee.

Though barbershops and hairdressers are among those many non-essential businesses closed, that doesn't mean the appreciation for iconic hairstyles is gone.
Just outside Rudy's Barbershop is a giant mural, paying homage to the recognizable mullet that's on the back of the so-called "Tiger King's" head. Currently a work in progress, the mural was put up by 2019 Seattle U alumna and painter Bailee Hiatt. Working with Paint2Change, Hiatt has painted multiple murals around Seattle, including one just at the corner of Pike and Broadway. Another Seattle U alumnus, Sebastian Loo has a mural spot right next to Hiatt's own.
Hiatt has always been involved in the arts but previously had two jobs that took up a lot of her time that she'd otherwise like to spend creating art. Now without those two jobs for the time being, she's had more time to actually paint and produce art again.
In her time as an undergraduate student, Hiatt said that she was always very introspective in her subject matter. Now, forced inside and with herself, she said that she has been more interested in those outside and that her subject matter has reflected this shift.
This limbo time for her, though, has raised the question of whether she should go back to those jobs and create art in her spare time, or take this time to develop her work into that of an independent artist.
For the time being, Hiatt will continue to add to her "Tiger King" mural in the Fremont neighborhood and anticipates that her next mural project will be in Chinatown/International District.

The past few weeks have seen numerous expected—and some unexpected—album drops as eager listeners sit at home waiting for new music. The list includes a new DaBaby album, a new hit with Kelly Rowland's song "COFFEE," and an interactive album experience from Charli XCX.
This week, highlights include Fiona Apple's first album in nearly a decade, "Fetch the Bolt Cutters" and the announcement of Joji's much anticipated third album "Nectar," to be released in July.
Along with his announcement, Joji released two songs ahead of time: "Gimme Love" and "Run." Both deviate a bit from his most known sound of previous songs, like his most known hit "SLOW DANCING IN THE DARK." In his two new songs, Joji gives a taste of his upcoming album, and dives further into the world of pop than he ever has before.
Meanwhile, Apple's "Fetch the Bolt Cutters" rocked some people's worlds this past week, receiving Pitchfork's first perfect album score in 10 years. The album has been in the works for the past five years and explores themes of confinement—particularly potent for many listeners during this time.

Unsurprisingly, streaming platforms like Netflix, Hulu and Amazon Prime are doing quite well during this time of indoor isolation. Though there are some essential workers who are still working out in the field, others are stuck at home with seemingly nothing to do but binge-watch—the perfect environment for a streaming service to thrive. Netflix stock for example, has steadily risen from $345 to $433 since Feb. 2020.
To entertain their 15 million new subscribers, Netflix recently released some new episodes to fan favorites and also new shows entirely.
Netflix has been non-stop producing original shows, on the same tier or higher than network shows. In their top ten, Netflix has on the docket two new shows: the British love reality show, "Too Hot to Handle" and Kenya Barris's newest show, "#blackAF."
At times seemingly teetering between reality TV show and not so family friendly sitcom, "#blackAF" tells the somewhat real-life story of television writer and actor, Kenya Barris, and his family of eight. Rashida Jones plays his wife Joya, who was previously a heavy-weight corporate lawyer, and the show follows the couple as they raise their six children. Performing well on entertainment metrics, "blackAF" is tongue-in-cheek and the Barris family is unapologetic in showing how they've enjoyed their lavish lifestyle.
Netflix viewers can also take this time to binge on new seasons of fan favorites of "Ozark" and "La Casa de Papel"—English version also known as "Money Heist."
Something to look forward to that may be coming to streaming services near you, is a reboot of Keke Palmer's iconic early 2000's show, "True Jackson VP." Apparently in the works—according to Palmer's TikTok—this reboot could provide some relief for those nostalgic for a touch of Nickelodeon past.

For those who feel a bit bombarded by and overwhelmed with the volume of condemning news, they can seek out positive news of the day instead, from sites like Good News Network. Many news outlets additionally have their own 'Good News' section where readers can seek out uplifting stories.
One such story is the recent addition of actor and filmmaker John Krasinski's new Youtube channel "Some Good News." With over two million subscribers, Krasinski spreads good news from the anchor chair in his home office. In his most recent episode, he joins a slew of other entertainers and outlets, like TikTok and Teen Vogue, that are helping to give high schoolers a prom in their own homes, as their school celebrations have been canceled for the time being.
In his show, Krasinski encouraged students to celebrate the best they could in isolation—dressed to the nines with their families or loved ones at home. Several families already had that idea to bring prom home for their students, making the best of what they had with homemade decorations and a slow dance in the living room. For those looking for a prom at home and unsure of where to find an isolation safe DJ, fear not: DJ John Krasinski can provide the tunes via YouTube for an unforgettable prom at home.
Leave a Comment