An Uncertain Future: University Budget Cuts Loom Over All Programs
All academic and non-academic programs at Seattle University are currently under review, as the university considers potential budget cuts in every department.
"The repositioning will impact every area of the university and all cost structures," wrote President Fr. Stephen V. Sundborg, S.J., in an email to all Seattle U faculty and staff on Jan. 21.
"Nothing should be considered exempt from review or consideration to help us best reposition for the future."
Sundborg addressed the current financial situation of Seattle U in that same email, stating that enrollment for fiscal year 2020 fell $6 million dollars below expectations and that in order to balance the budget, the university had tapped into prior year reserves and spent contingency funds for this fiscal year. Additionally, the School of Law utilized some of its quasi-endowment.
Sundborg stated that significant changes must be made and that the approach going forward to balance the budget is based off of a five- year financial plan—something the university did not previously have. He further explains that the most significant cuts will need to come in the 2021 fiscal year.
"We expect some faculty and staff position eliminations, as the vast majority of our expenses are salaries and benefits," Sundborg wrote. "These decisions will be taken with care for the individual members of our community and their families who are impacted. We will do all we can to support those who transition to employment elsewhere."
Sundborg declined to comment on this article, stating that he was away for the week.
Seattle U Provost Shane Martin spoke to the unease that some have felt in the wake of this email.
"I understand the reactions that a lot of our colleagues, faculty and staff have had because there is some uncertainty about how we are going to do this, what we are going to do and what this is going to look like," Martin said.
Seattle U Chief Financial Officer Wilson Garone explained that the university will look for ways to "contribute to drive efficiency." These recommendations will then go to a faculty and staff advisory group.
The Strategic Plan—an initiative by Seattle U to plan the financial and general future of the university for the next five years, has entered its final stage titled "implementation,"— and outlines goals administration hopes to achieve by 2025.
The beginning of the plan includes a note from President Sundborg, where he states that these plans, "Show us what kind of university we aim to become, what we intend our Jesuit education and formation of students to be, how we will relate to and be enriched by our wider community, how our colleagueship as educators will enable this future and what choices we need to make—especially in academic and financial repositioning."
The Strategic Plan has five main goals; the fourth of which is to "Support the Success of our Community." At a Jan. 16 convocation announcing the plan, Sundborg said that a part of the goals is to attract and retain a strong group of faculty and staff. An informational packet distributed at the convocation stated that to this end, the university "will prioritize investments in pay and other elements of employee rewards to remain competitive and equitable."
When asked how she would address employees on campus who are fearful of losing their jobs, Vice President of Human Resources Michelle Clements stressed the importance of community and compassion, adding that everyone's experience is different.
"We have resources for staff and faculty if indeed that angst and worry is large enough that they're having a hard time focusing. We do offer an employee assistance program, so if someone really found that the burden of that worry was such that it was impacting their ability to stay focused in their life, we offer counseling that's provided by the university."
Following Sundborg's email, the Dean of the College of Arts and Sciences (CAS), David Powers wrote to the faculty and staff of his department, addressing steps moving forward within his college.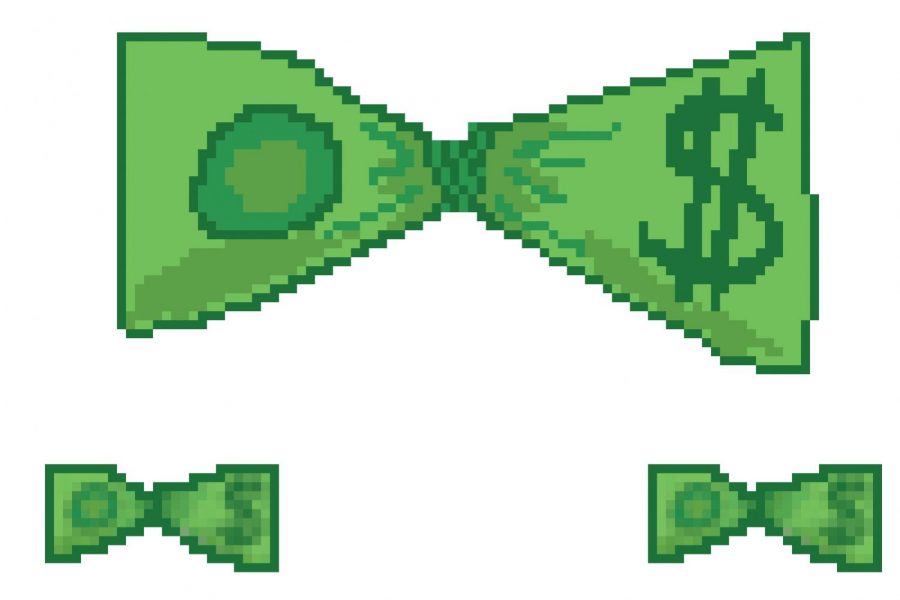 "The next few months will involve a series of conversations, decisions and actions that will collectively be the most significant for the college and the university in many years, perhaps more than a decade," Powers' email stated.
Powers discussed the challenge of financial restructuring when trying to do the right thing for the largest amount of people, in relation to how he would respond to employees' fears for their job security.
"There's always some uneasiness in this kind of situation, in particular because we have valuable people here who have made valuable contributions. There may be some places where we were doing some things that we have to move away from or do differently," Powers said in an interview with The Spectator. "And that's hard for folks that have found that as part of their experience."
"The university works to think about where enrollment is. It's the students' money and we are predominantly tuition supported, so how we can support students' matters," Powers said. "Yes, we have some significant repositioning to do and that can be difficult, but I think the university works to try to balance those the best they can based on the information they have on different colleges."
"It's a challenge when you're looking at reshifting resources and trying to make sure we're putting them in the best places we can….The budget should serve the mission as best you can," Powers said. "You do the mission with the resources you have, but you should think seriously first about what you're trying to do and what your goals are and then place the resources accordingly. And sometimes, that means moving some things."
The financial struggles Seattle U is currently faced with are not entirely unique, because all of higher education is experiencing financial strain.
"I think we could have moved earlier, but at the same time I think the university is trying to move as promptly as they can now, and that's what makes it feel to some people like a rush and a surprise," Powers said. "I think everybody in higher education is going through this. I don't think we can avoid the culture and economic situation of higher education."
English Professor June Johnson Bube leads the opening workshop for instructors who teach the UCOR Academic Writing Seminar, and she has been active in hiring core instructors in the English Department for 15 years. Additionally, she has served on the Senior Instructor Promotion Committee for a term.
Johnson Bube has formed relationships with core curriculum instructors and wants to stress the importance of their value to the university and to student success.
Johnson Bube called on the university to incorporate student feedback into their process, and she mentioned that because student retention is so vital to the university's financial status, the voice of the student experience is integral to those decisions.
"The points that I would like to make are the ones that get lost when we talk only about numbers and budget lines," Johnson Bube said. "What gets lost is the people who have been delivering curriculum to students, who really engage with students and those who put their students first in the way they work."
The Academic Assembly scheduled an extra session on Feb. 3 for faculty to discuss their concerns with the upcoming budget cuts. At the meeting, they discussed the different ways that these cuts would be handled across different colleges.
A group of roughly 20 students who heard about the meeting and stood outside as it took place to show their support for faculty and staff members that could potentially lose their jobs.
Sophomore Julia Sant was among them and said she is worried about how her experience might change as a result of the cuts.
"I had several professors tell me about proposed budget cuts and what that would mean for my education, in that I wouldn't have as high-quality professors, which is the main reason I'm at Seattle U—the class sizes and relationships with my professors.
It really pissed me off," Sant said. "I was at this meeting because I believe the school should be more transparent about things that are going to affect my education."
Sant called for more transparency at times like these and said she believes it is the right of the students to be informed about the process of these large scale financial decisions that would ultimately impact her education.
"Administrative officials here are not transparent with the student body, nor do they seem like they're willing to honestly hear our opinions. But ultimately, I'm calling for them to be more up-front with students and what they want because we should be the priority here along with the staff at this school."
The editor may be reached at [email protected]
Leave a Comment