First Conversations in The Commons Addresses Whiteness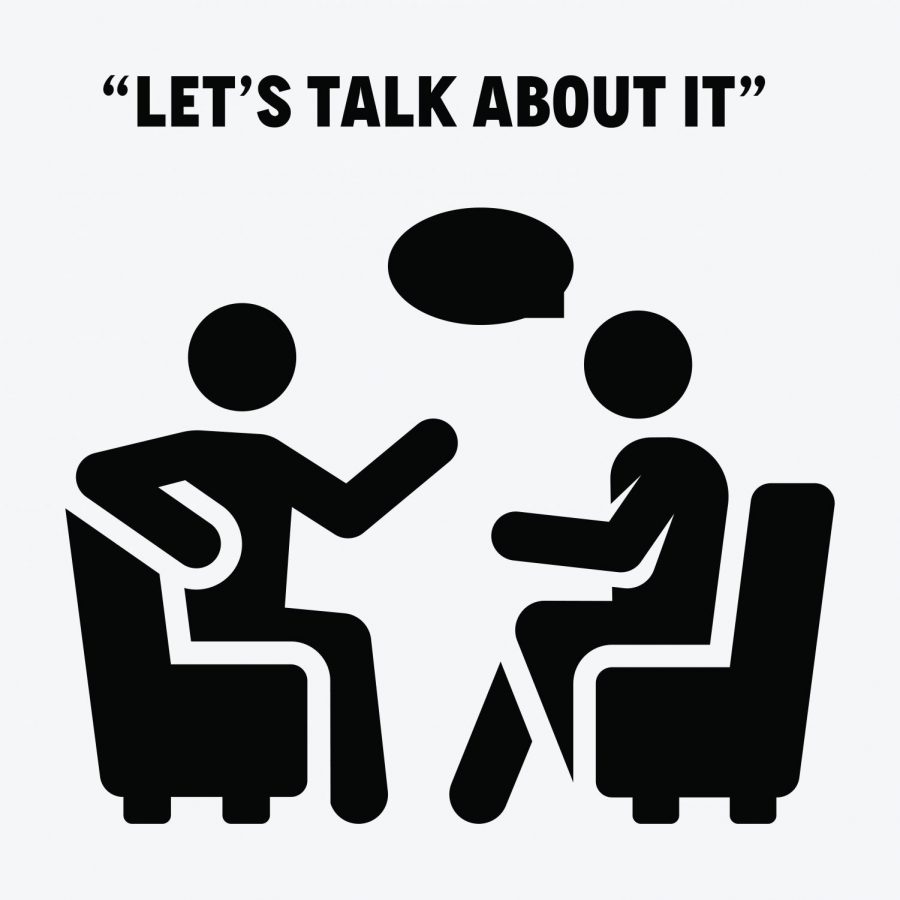 A kickoff event titled, "Let's Talk About Our Whiteness" is the first part of a series named Conversations in the Commons, which will take place quarterly. These conversations will focus on how speech can be dangerous and how we should tackle speech issues such as racism and hate speech.
The event was held on Jan. 23 inside Lemieux Library. Both staff and students had an opportunity to discuss the dangers of white supremacy and also the privilege that comes with being white.
During the event, participants had the space to reflect on their personal experiences, especially on how whiteness influenced their lives and has been present within their career. Conversation facilitators included: John Nettles, academic advisor at College of Art and Science, Danielle Spangle, academic advisor in pre-major department and Joelle Pretty, assistant provost for students' academic engagement. They also shared how they felt about whiteness.
They elaborated on how important it is for whiteness to be discussed more often by white people.
Pretty admitted that in the past, she did not feel like there was racism or colorism. Nonetheless, she recognized that racism is something that should be discussed more often. Spangle agreed with Pretty on the basis that she had similar experiences.
"I would say the system benefits from anonymity, so if we don't talk about whiteness, then the issue with our system becomes [something] you can't grab onto them," Spangle said. "So I think more continuous discussion about whiteness, white supremacy, white privilege and how it inherits in our system and our media could actually bring us to a point where we can deal with things that we are not willing to deal with directly."
Reilly Curran, assistant librarian and coordinator of communication and engagement, said that she was happy to participate in an event like this, especially when reflecting on her past experiences with learning about her own internalized racism.
"Having the opportunity to have these conversations is huge. I know I don't think that I've ever really heard of the idea of whiteness before in the last few years," Curran said. "I think I definitely grew up having the idea that I don't see color, which is definitely not accurate."
The conversation granted students the opportunity to reflect on their racial standings and understanding of societal structures. During the conversation, some emotions were invoked and it showed that the facilitator succeeded with providing an educational conversation to the Seattle U campus.
"I think raising the consciousness of folks to the power that they have and helping folks understand how collectively and radical that we all share in resources of power," Spangle said. "It is good for us as a society. It is the direction that we want to go."
Bryna Brown, a library technician and a resource sharing and document delivery, suggested that we need to change the default response towards whiteness and we should start with educating our own children. As the mother of a young child, she recommended that parents need to be intentional with the toys and books that their children are integrating into their development.
"As the mother of a very young child, I have spent a lot of energy trying to make sure that the books and toys he has represent the diversity of [the] community," Spangle said.
Ted may be reached at [email protected]
Leave a Comment