What We Value and What That Means for Art
The Seattle area boasts over 10 multibillionaires and serves as the home base to some of the world's richest businesses, and yet, as pointed out by Greg Lundgren—Head of the Museum of Museums (MoM)— there is contradictorily a decline and recessivity constricting the artistic scene.
"We have the wealth here and we have a critical mass of people, but what we don't have is an art buying patronage the way that we should for a city this size," Lundgren said. "It's super easy to get frustrated. I think it's harder to try and find solutions."
Situated in a dilapidated Swedish Medical Center mid-century building, the MoM is a new contemporary art space planning to show vivacious and varied Seattle talent in a three-floor space teeming with prospective space for innovative artistic display. From a video installation by Hunter Irving played on stacked retro televisions under a staircase to an incredibly Instagrammable neon sculpture by Dylan Neuwirth's, the MoM is creating an overwhelming contemporary art output open to the public after an upheaval of a renovation.
"I think the MoM is, if it's anything, it is trying to present a solution to a city that has a declining artist… and art critic population—so with all the money and all the technology, all the wealth that we have here, there has to be a way that arts can thrive," Lundgren said.
The MoM is a hybrid of the best of the Seattle gallery and museum scene, functioning on an admission-based, for-profit model, with the patrons paying $10 for admission. After observing and working in the Seattle art market for over 20 years, Lundgren believes this system reimagines the Seattle art market to serve the MoM and art community in the most.
"People want to participate in arts and culture, they want to engage with art, they don't necessarily want to buy a big painting and hang it on their apartment. [Admission enables] people to participate in the art world, to be immersed in creative and conceptual works," Lundgren said. "But the transaction is admission rather than buying an object."
Charging admission serves as a successful and sustainable business model for the arts economy in Seattle, a community that is buying art less and less, moving to and from Seattle in semi-permanent circumstances and is increasingly consuming creativity in the form of new media. "If you are running a traditional gallery, you are hoping that this small minority of wealthy art collectors will support you. You can have First Thursday Art Walk and have a million visitors come through, but if they're not purchasing anything, you're not staying in business," Lundgren said. "I don't have a board of directors. I don't have anybody that I'm beholden to or answering to. So I do show what I want to show."
"I think it's important that we don't ignore our geography… and acknowledge it in the work that we're producing and the community that we're creating."
The disparity between the art market and the value of the gallery goer is not the only disconnect present in Seattle. In a city with some of the world's wealthiest individuals, it is increasingly difficult for artists and makers to live affordably in Seattle.
"Seattle artists usually have full-time jobs. Fewer and fewer artists living in Seattle have access to a dedicated studio space," said Molly Mac, Head Curator at the Hedreen Gallery and Vachon Gallery at Seattle University in an email statement. "In my experience, this means more and more art/exhibition production happens on a project-by-project basis."
To help meet the needs of a diverse and changeable artist population, galleries and local grant programs are emphasizing a project-by- project model for space and funding. Mac, who has worked as an artist and curator for several years, has integrated this sustainable and artist- support centered approach in the way she curates on-campus exhibitions. "
At SU Galleries, I am really interested in how we can try to be creative and adaptive to support artists in their production process," Mac said. "We have experimented with a range of residency and exhibition formats that offer a combination of space, flexible production resources and flexible exhibition timelines."
Emma Nelson, a junior communications major, has found a way to merge her experience as a visual artist with her work in marketing. A passionate gallery-goer of the Capitol Hill gallery, The Factory, Nelson was able to form a relationship with the head curator just by asking around during one of its busy gallery shows and introducing herself.
"I went there like every single Capitol Hill Art Walk, and it was my favorite place," Nelson said. "Never didn't go, never missed a show. One time I was there and I was like, 'I want to do this, I want to be a part of this.'" She was put in contact with Timmy Rysdyke, director and curator at The Factory, who brought her on to the MoM project with Lundgren.
"[Art's] just something that I'm really passionate about," Nelson said. "And I feel like I've had a lot of conversations with Greg [Lundgren] about how art can often feel very unapproachable and scary and intimidating." For Nelson and other passionate artist and art-community builders, there is certain overly-academic, barring language that keeps an already diminishing art community closed off.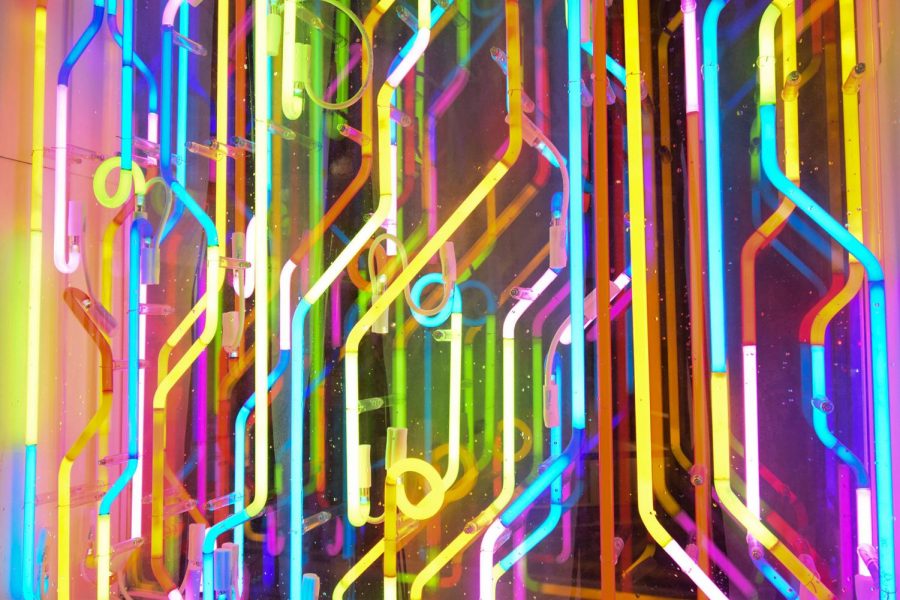 "You have to know all this jargon to be able to communicate your affection for art," Nelson said. "And I think that's really a sad thing about the art community, because it should be for everybody."
Nelson, who works as a social media manager at the MoM, looks specifically to shift the language to include a broader audience, especially when marketing an experimental art space.
"Seattle has this air of like, aloofness that makes it hard for people to feel like they're welcome to try things," Nelson said. "You need to be die-hard or nothing."
This mentality is not only unfeasible for students and young creatives, but unsustainable to the growth and creativity that is so central to art- making and community building.
The MoM is restructuring a museum space into one that fosters community and dialogue. The bottom floor dubbed "The Kitchen" is a space specifically for medium-sized community gatherings, something hard to come by in First Hill. "The Kitchen" already boasts a regular flea- market style "Mall at the MoM" event and is set to host Seattle U's Fashion Club's annual fashion show later this year.
"The location of MoM being in Capitol Hill, right next to a Whole Foods, right across the street from our school, [there is] a lot of opportunities to have these different conversations [about art] and I think it's important that we don't ignore our geography… and acknowledge it in the work that we're producing and the community that we're creating," Nelson said.
The art community, in this effort to create an accessible and thriving market, has to open themselves up to the neighborhood "tech bro" next door, a group facing backlash for tech's conflation with rising property price, housing insecurity, and job demands in recent years.
"The art world has done a disservice to a lot of communities. I mean, if you look at the tech sector, like the art community has this narrative that you know, 'tech bros ruined our city,' that 'Amazon sucks,'" Lungdren said. "I think that you can think what you want about the CEOs of these technology companies, but the employees are largely creative people, they are largely new people, they're largely smart people, and I think that we would be much better served the art community welcomed them and made them feel included in the creative community."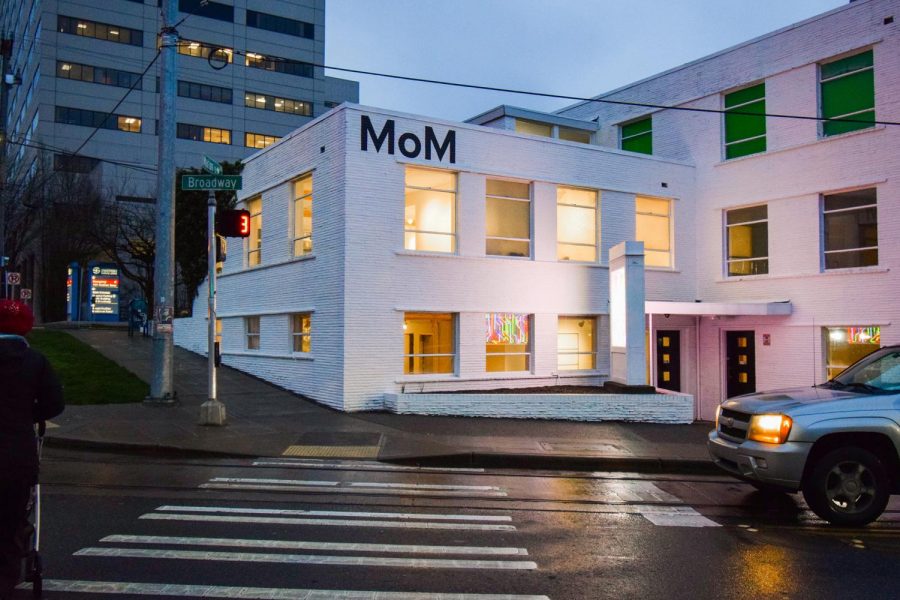 Yaksi Andrade has gone back and forth working six month contracts for Amazon and Microsoft. With a background in finance, she is pursuing her bachelors in digital design from Seattle U after previously working as a student at the Art Institute of Seattle before it closed down.
"The people I've met personally [at Microsoft], they are all about what's new, what can I bring up that hasn't already been put on the table? And they do try to find new concepts, new inspiration, from either museums or people or other countries if they have to" Andrade said. Andrade has been able to hone her talent for multiple contractors, and now as a digital design student she is working to create an identifiable brand.
Lundgren has built a portfolio of transforming buildings set for demolition and providing them a new creative purpose, whether that be a peep-show joint turned quasi- contemporary art gallery, or an eye clinic turned art therapy space, these projects provide derelict buildings with a new life, if only for a selective time. Now working on a Swedish property, Lundgren has another game plan.
"The arrangement of Swedish hospital is that I will be the last tenant in the event this building gets torn down," Lundgren said. "My hope is that we're a building so gorgeous and so culturally important that Swedish recognizes that its the best use is to keep it the way that it is [as a museum].I think just having five years in order to prove that is all I can ask it's a proof of concept."
Cynthia Brothers, the founder of Vanishing Seattle, a popular Instagram account with over 30,000 followers, profiles businesses in jeopardy of "vanishing" due to the rapid expansion and repurposing of classic Seattle neighborhoods, entertainment venues and restaurants.
"It was kind of just out of this personal need to take pictures and document and write about a lot of places around me that were disappearing at what seemed like a pretty rapid accelerated rate," Brothers said. "Obviously, that…is nothing new. The city's been founded on things like displacement. And, you know, this is us taking over people's land, you know, starting with Coast Salish People."
Her first post, detailing Filipino restaurant and drag performance venue, Iney's, a Beacon Hill mainstay that was set to close in early 2016, sparked what would become @vanishingseattle.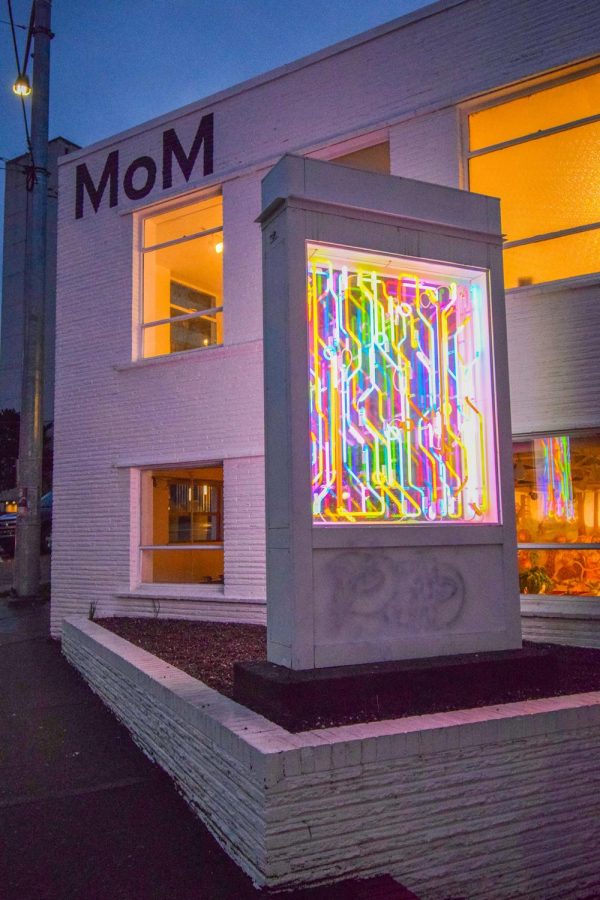 "These aren't places where there's not a need for them to exist and they don't have communities attached to them that are actively supporting and supported by them," Brothers said. "So what's wrong with this system or the conditions and incentives that's making this happen or allowing it?"
Like the MoM, Brothers's activism does not happen in a vacuum. Users are able to write in, suggest tips and act as an extension of the project on their own.
"I don't think it should be just like limited to the perspective of me and curated just by me," Brothers said.
Now, Brothers features small businesses, speaks at community events and is debuting a film series with a local film making team that highlights family-owned and cultural establishments in the Seattle area.
"Whether it's policy, whether it's market forces, and just like the value that we place on certain things over others, like a value placed on realizing capital, or on property, or investments, on development—this is over things like arts and culture and community and all the people attached to these places," Brothers said. "It just makes me think like where are we headed?"
In the case of an Instagram account curating daily posts on the rapidly changing and shrinking cultural and historical sites in Seattle, and with new experimental galleries resurrected from old Swedish doctor's offices, the larger questions lead to answers, or at the very least: action.
"I feel like supporting art is the most important thing you can do, especially for the city soul and I think that we're in a chapter in Seattle history where in five years from now we won't be able to even make that fight," Lundgren said. "I feel like this is the time to make that stand and we are either going to be a city that increasingly has less and less art every year and less and less artists because they can't afford to live here, because people don't value it because people don't support it. Or we can try to turn that around."
View Comments(1)