Our Women on the Ground: A Necessary and Illuminating Read
The Arab World: possibly one of the most politically and culturally intricate parts of the world and a hub for foreign and domestic journalists alike. "Our Women On The Ground," pushed in 2019, is a collection of 19 essays written by Arab women reporting from the Arab World. The book gives an in-depth, humanized account of the atrocities experienced by the people that make up the 22 Arab countries.
Broken up into five sections— Remembrances, Crossfire, Resilience, Exile, and Transition—19 female journalists bear their testimonies of overcoming gender stereotypes and identity crises in the face of death, war, and ostracization.
Zahara Hankir, a Lebanese journalist and editor of the book, attests in her introduction that, "As this book demonstrates, Arab sahafiyat [woman journalists] all over the world are doing incredible and vital reporting during an era of unrest, and they understand the region deeply," despite oftentimes becoming direct targets of not only a physical war but an ideological one as well.
"Our Women On the Ground" provides an irreplaceable perspective on the conflicts affecting the reporters' homelands. The close association to the reporter and their country allows for startling recounts that range from cold and calculated to nostalgic and full of emotion.
The intersectionality of identity is a common theme weaved throughout the essays. Many of the reporters grapple with their identity as Arab women pushing the boundaries of what is traditionally expected of them. They recall the demands and restrictions their identities embolden, from sexual harassment on the streets of Cairo to the difficulty of traveling without a male relative in Yemen. Yet, these women smash expectations and show that their position often offers considerable advantages to their craft.
In a letter to her late father, Lina Attalah clearly addresses the painful side effects of choosing to question traditional roles.
"I am struck by how [my own father] chose to identify me as a journalist—a media founder—and not as [his] daughter," Attalah says in her essay.
Of course, not all Arab women experience the same all-or-nothing molds. Nadine Baroudi, the mother of Seattle U junior Sarah Salamé, grew up in Lebanon at the time of the Lebanese Civil war (1975-1990). She explained the importance of her own father's support.
"I was lucky that my dad was for women's rights. He taught me how to stand on my own without a man. He taught me how to troubleshoot car problems and how to drive when bombsarefalling,"Baroudisaid."Not all women had the same luck as me."
After moving to the United States to go to college, Braudi is resolute in her support of her two daughters.
"Because of the things I have experienced and lived through, I do everything in my power to give my daughters the opportunity for higher education and the ability to stand on their own two feet," Baroudi said.
Motherhood is yet another intersectionality of womanhood addressed in the essays.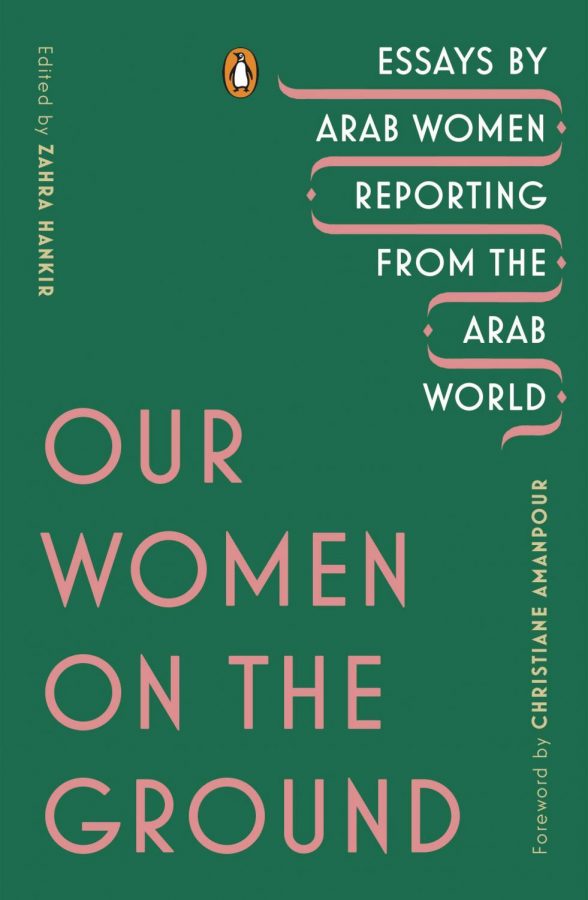 Asmaa Al-Ghoul, a former reporter from Gaza, wrote about feeling the rush of nostalgia for the life she led as a journalist—a life she gave up for motherhood. She recounted the emotional toll journalism cost her and the push-pull she felt in her identity as a mother, a woman, and a war reporter.
A quote from Al-Ghoul's mission to cover the Israeli attack in Rafah on August 1, 2014 sums up the identity struggle.
"I went into a room and saw people lining up the dead bodies," she wrote. "[A distraught and hysterical mother] asked if I had come across a baby dressed in pink—the dead baby on the floor I had just seen. She held me as if she knew I wouldn't lie to her, begging me to tell her the truth as she sobbed. …When I told her that her child was among the dead, the woman collapsed, and so, too did my role as a journalist — in those very moments, I acted beyond my role as a journalist. I acted like a mother."
Another journalist, Heba Shibani, started her career as a teacher, a socially acceptable position for a woman in Libya, but soon discovered her passion for journalism. She found a job working for a private TV station, Alassema, and began honing her broadcasting skills. However, because of her criticism of the anti-Gaddafi "revolutionary" groups, she was deemed an infidel.
The criticism she faced on the streets revolved mostly around her gender. There were calls for her to "cover-up" and direct verbal attacks that she should be physically attacked.
She eventually quit Alassema and landed a new job with a rival network, Alnabaa. It was there that she focused on women's rights stories.
"I sought out women who had harrowing stories to tell about what the lack of freedoms [to pass their nationality on to their children] meant for them and their children. The process was eye-opening, not just journalistically, but personally," Shibani wrote. "[The fearless women] I was fortunate enough to meet and learn from, helped me come to the realization that I was finally doing something of meaning and value."
Despite the common female identity of the writers, not all the essays revolve around gender identity. Nationality was another hot topic these women tackled.
Jane Arraf wrote about being a Palestinian Canadian reporting on al-Qaeda. She worked for CNN, but because she is Arab, she was more "conscious of the depth of misunderstanding as worlds collide."
There are countless more examples of the bravery these women possess as they work to unravel their own identity crises while maintaining professionalism and excellence as pivotal journalists in an ongoing conflict. "Our Women On The Ground" deserves to go down in history as an inspiring example of the power of women and quality journalism.
The editor may be reached at [email protected]
Leave a Comment