Mot Mot Expansion Brings Coffee From Vietnam to Seattle
Tâm is a Vietnamese word that means center or heart, according to Sam Henry, a business Administration major who graduated in 2019. He is the former CEO of Mot Mot Coffee, a Seattle University student-run coffee company. The word Tâm has another meaning though, that of the philosophy of living a life.
This speaks to the heart of the company's mantra of operating in an ethical way while still being a successful business. The student- run coffee company is in the midst of a major expansion this year, with the introduction of their new Vietnamese Arabica blend coffee, Tâm. This new coffee blend marks an expansion of the company's products in order to bring in more revenue for the non-profit.
The coffee comes from a farming co-op in Da Lat called Married Bean, which helps to provide a fair price for the coffee that the farmers produce. Mot Mot is their first American partner.
"It was an incredible experience. We meet wonderful farmers, we meet wonderful people," Henry said. "I saw the entire life cycle of the coffee from finding it in Vietnam to branding and selling it here."
The company started the process of integrating Tâm into its product line last year when they got enough funds through a grant from the ASIANetwork Freeman Student- Faculty Fellows program. With this money, they took several students and faculty members to Vietnam to study sustainable fair-trade coffee practices and use those connections to partner with the Married Bean Co-op.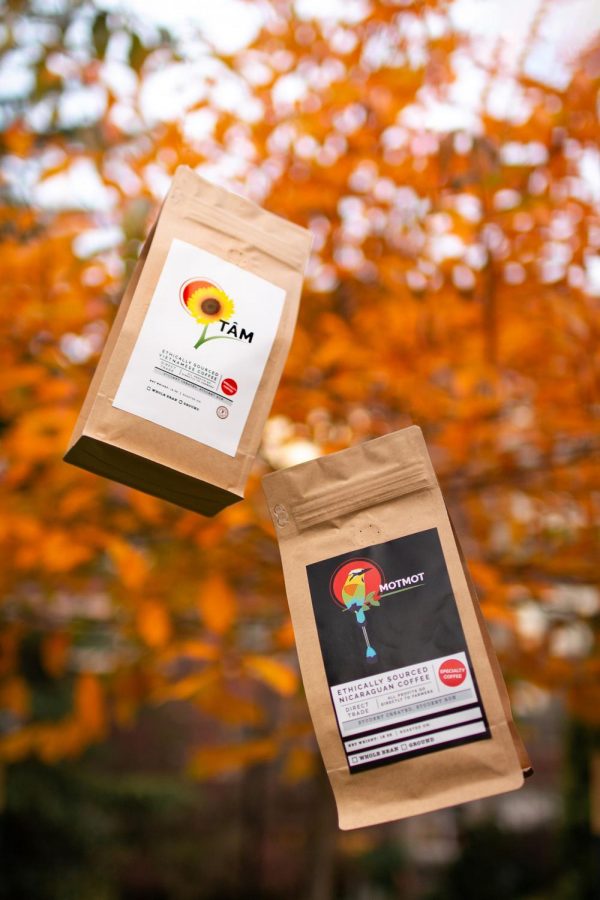 "They work with 60 farmers and give money for 100% of their yield for the year," Henry said. "This cuts down on the number of middlemen the farmers have to sell to and cuts down on the amount we have to buy from, which makes it cheaper for us and better for farmers."
Tâm is quite the rare find, as it is the only Vietnamese Arabica coffee sold in the Seattle area, according to the Mot Mot team's research. According to current CEO and fourth-year marketing major Bayley Guy, this is in part due to the difficulty of cultivating the Arabica beans compared to the hardier robusta beans that are more popular in America.
"Arabica is a much more fragile plant, and it needs a lot more love, but it gives you a lot more flavor," Guy said.
Mot Mot has other big plans in the future, including the possibility of being the coffee providers of multiple buildings in the Seattle area in the hopes of creating a more stable income. With the successful introduction of their new coffee, the company is just trying to tidy things up and make sure they have everything in order.
"Every CEO of the company has implemented changes, at a large or small scale, that has made the company better, and that's just the goal—to make the company better, long term," Guy said. "What we need is a stable operations base right now to get long term success. We can't expand into new markets without that, and we can't function without it. So finding those long term partners is key for us to be able to keep costs low for students."
Andrew Gao, a third-year marketing major, is set to replace Guy when he graduates this spring. He currently works as the brand's executive vice president.
Gao spoke about the troubles of having a new rotating crew of employees running the company every year.
"We are selling ethical coffee, but we are also developing business professionals," Gao said. "We are a bit of an incubator for Albers students. Every year, four to five students graduate having spent years working in the commodities industry—and seeing how messed up it is—and then going into the world to change it. That's our biggest impact."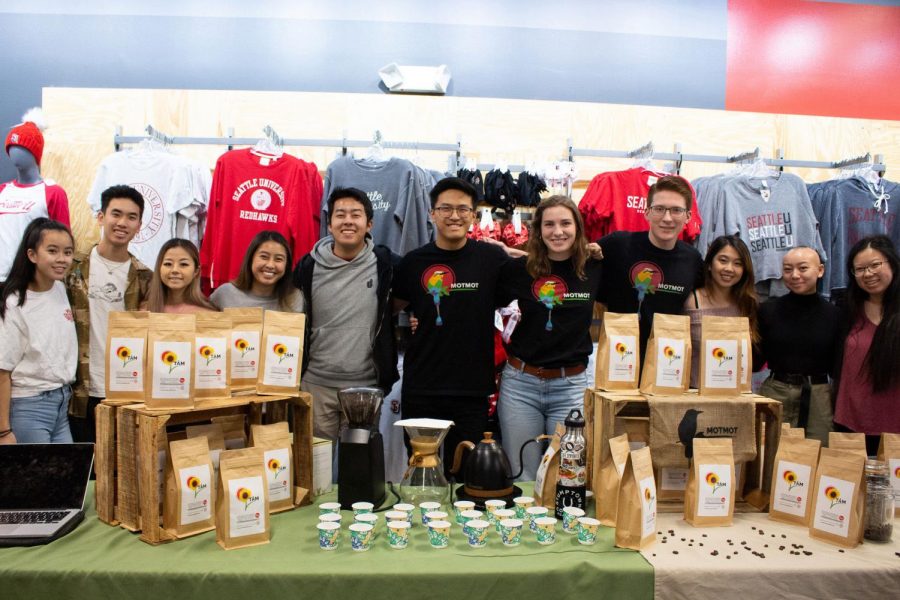 The company partnered with Chartwells to distribute its coffee from several eatery locations on campus. Students can purchase coffee from many of these locations by going onto Mot Mot's website, or by purchasing from them when they hold events like the upcoming Founders Friday or at cultural events.
Guy reflected on the impact that their small business has created and their mission. "Everyone has to find a small bit of good to do in the world so that the world can be a better place, and this is our little bit of good."
Logan may be reached at [email protected]
Leave a Comment