Father Sundborg Starts New Office Hours to Increase Student Access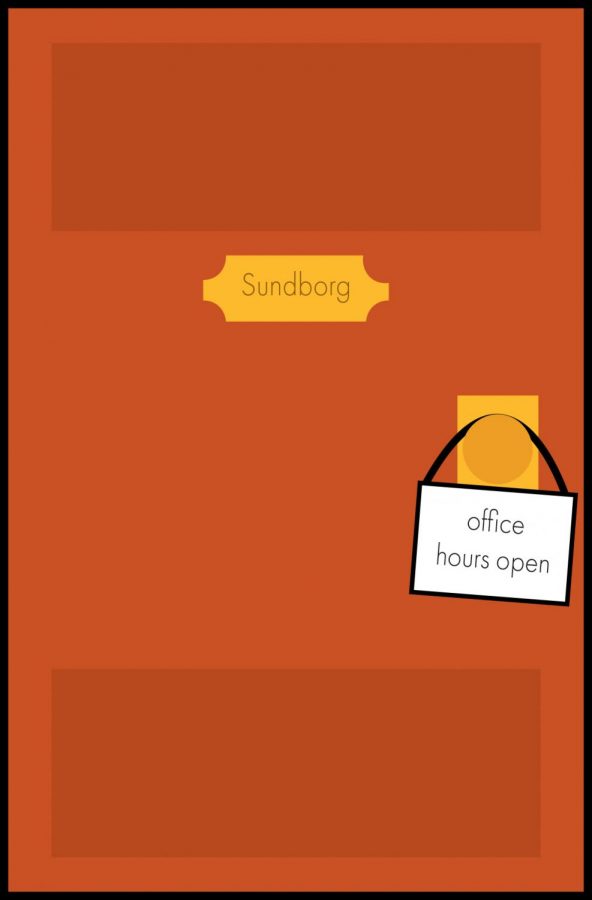 After a wave of student protests due to the removal of Planned Parenthood as a resource from the Seattle University Arts & Sciences website, Fr. Stephen V. Sundborg, S.J., has implemented a monthly office hour time for students to meet with him. For the inaugural office hour slot, only two students showed up to voice their concerns to Sundborg.
According to Sundborg, a driving factor for creating office hours on campus was that he wanted to connect more with students. He felt that the office hours would give him the opportunity to be more available to students and feel like a more active member in the community.
"[Office hours] started with the request from students after the [Planned Parenthood protests]," Sundborg said. "They said, 'We don't ever see you, and we want the opportunity to have conversations with you.' So, I think the first thing is I simply want to have an opportunity to understand what I don't currently understand about the actual experience of students at Seattle University."
Open mindedness was a key factor for Sundborg when choosing a time to meet, so the office hours are available every third Friday for the rest of the year. This was chosen by Senior Assistant to the President Anne Moran, who helped schedule the office hour time slot for Sundborg.
"We want students to have an opportunity, whether it is for five minutes or for 10 to visit with Father Steve," Moran said. "The core of the undergraduate experience is to make these connections, on all levels, and now this is another level we get to interact on."
Ash Joyce, a third-year social work major, went to visit Sundborg's office as soon as they were able when the doors opened to students. Joyce said that they went in to have a discussion about gender-neutral restrooms on campus, in the hopes of increasing their prevalence on campus. Joyce said it was a surprisingly productive conversation, having expected more pushback from the president.
"I think [the meeting] went surprisingly well…he even took notes while I was talking and said that he was going to look into the plans for gender-neutral restrooms in the Center for Science and Innovation," Joyce said.
Joyce's plan with office hours is to visit the president at every available time until some change happens on campus. This is a bit difficult for them though, with the restrictive time period available and the relative infrequency of the office hours.
"It kind of ruins my plans of coming in weekly until something changes," Joyce said. "Now I have to remember to come in, which is a lot harder once a month."
Moran said the reason that the office hours are only once a month is that the hour that they found is one of the few consistent free times that Sundborg has in his schedule and they wanted to make sure that the office hours were consistent.
"We've tried to do it in a way that I can always be counted on," Sundborg said. "I don't want to have to send communications to the students saying it is a different time, so it needs to be as regular as possible."
These office hours give students the opportunity to advocate for the issues that are important to them when they are available. It gives them a platform to solve problems directly and without having to stage large demonstrations, like the Planned Parenthood protest according to Joyce.
"I think we need to have an understanding on this campus that it is better to be preemptive so we can deal with crises as they come…So if we can avoid stuff like the Planned Parenthood thing by taking action beforehand, it will be less work to handle."
Logan may be reached at [email protected]
Leave a Comment