What Are Redhawks up to This Turkey Day?
The Thanksgiving season was celebrated later than usual this year. It gave Seattle University students and staff a five day weekend just before deadweek and finals. During this time, some Seattle U students chose to fly back home and enjoy the holiday with their family. However, some stuck around Seattle and the local Thanksgiving offerings in this Seattle did not disappoint.
According to an email statement from Brie Bordner, the marketing manager for Redhawk Dining, there was a Thanksgiving meal for the Redhawks that chose to stay home in the nest.
"Due to the University being closed over the Thanksgiving holiday, Dining Services has limited hours throughout the weekend and is closed on Thanksgiving. However, every year our catering team and Housing & Residence Life put on a Thanksgiving lunch on Thanksgiving Day for resident student & athletes," Brodner said. "This event is just for those students that are living here over the break, so the general SU community may not have been aware of it."
I visited the restaurant Hula Hula, a good place to enjoy a Thanksgiving meal. They offer customers an array of dining options from 4:00 p.m. until midnight, and at 9:00 p.m. they organize karaoke, a nightly tradition. Joe Zara, the general manager of the restaurant, shared that karaoke created the "trademark" for Hula Hula.
"We do karaoke every single day, 365 days a year. People know it's happening, no matter where they are in the world; they know at 9 o'clock in Seattle, Hula Hula is doing karaoke," Zara said.
Hula Hula is a tiki bar where customers can enjoy special Hawaiian-style cocktails year-round and a Thanksgiving dish for the holiday.
Zara understands what makes a high quality Thanksgiving dish.
"At the old location [on Queen Ane Avenue], we have two bars that were connected together by a door. The bar at the corner [Tinny Big] was open for 20 years [straight] without being closed a day. Tinny Big has done Thanksgiving dinner all the way back from the beginning."
Nevertheless, some students did not choose to fly back home nor did they choose to stay in Seattle. Chhavi Mehra, a senior communications and media major student, shared her upcoming Thanksgiving plans before leaving for the break.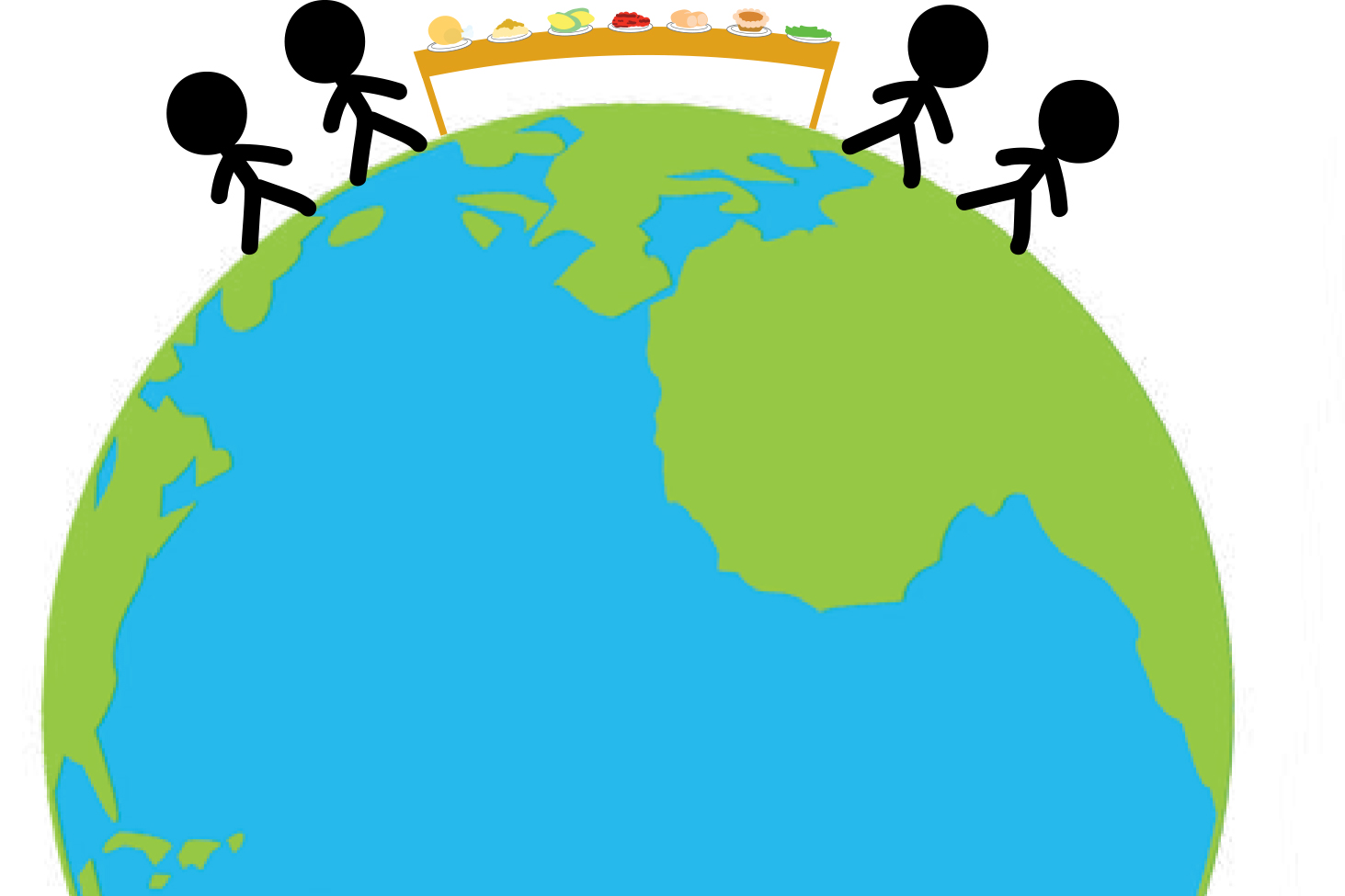 "For my Thanksgiving, I am going with my partner to Vancouver. I am super excited about it because I finally get a chance to go to Canada, which is two and half hours of drive. I will be hanging around the town, going to the farmers market, and going to this special bridge… the Capilano Suspension Bridge," Mehra said. "I'm really looking forward to that also it's like a little break from the heavy quarter this year."
Mehra was also attracted to a Vancouver trip so she could indulge her passion for international travel and visit the large community of South East Asians that she heard live in the city.
"I chose Vancouver because it's the closest from Seattle to Canada and because I'd really like to see those people [from my community] and feel connected to my roots in some way," Mehra said.
Mehra also reflected on the nature of the holiday and the importance of being grateful everyday.
"I kind of have differing views [on] Thanksgiving. I do think that we should be grateful everyday of our lives, and I feel like we just give this day so much importance—like the only day that we should be grateful for the things around us or be grateful to the people whose who've helped us along the way," Mehra said.
As far as a specific day for giving thanks, this is a new experience for Mehra.
"I grew up in India for most of my life, and I have not come across… any particular day that's like Thanksgiving or anything similar to it. I think we just try to be grateful to everyone around us every single day," Mahra said.
However, Mehra is not the only international student on campus celebrating Thanksgiving. Micheal Cerda is a mechanical engineering graduate student who works at the International Student Center as a programming assistant. He celebrated Thanksgiving for the first time last week.
"It was completely new for me. There were a lot of people, [they] brought a lot of food and we said a lot of the things we were grateful for this past year. We didn't have that kind of get together or celebration in the Philippines," Cerda said.
Cerda said that Christmas, with its emphasis on food and community, is a Filipino celebration that is similar to Thanksgiving. He will be spending his first Christmas in the US this year, as well.
"I think that Thanksgiving also builds new connections because I've been to a party where I met new friends. Aside from all the food, I think it's more of like building connections with people whether you knew them for quite a while or you just met them."
Teddy may be reached at [email protected]
Leave a Comment