Surprise in the Stumptown Basement with Full Moon Market
Stumptown Coffee Roasters, a staple for Seattle University students due to its close proximity to campus, holds a local gathering of Pacific Northwest small business owners at the Full Moon Market. Last Sunday's market marked the one-year anniversary of the monthly market, and displayed the work of local small businesses, artisans and makers as rotating vendors.
Two local artisans, Laura Burkhart and Tawni Eakman, started the Full Moon Market to foster a creative community, make connections and allow local small businesses to grow clientele.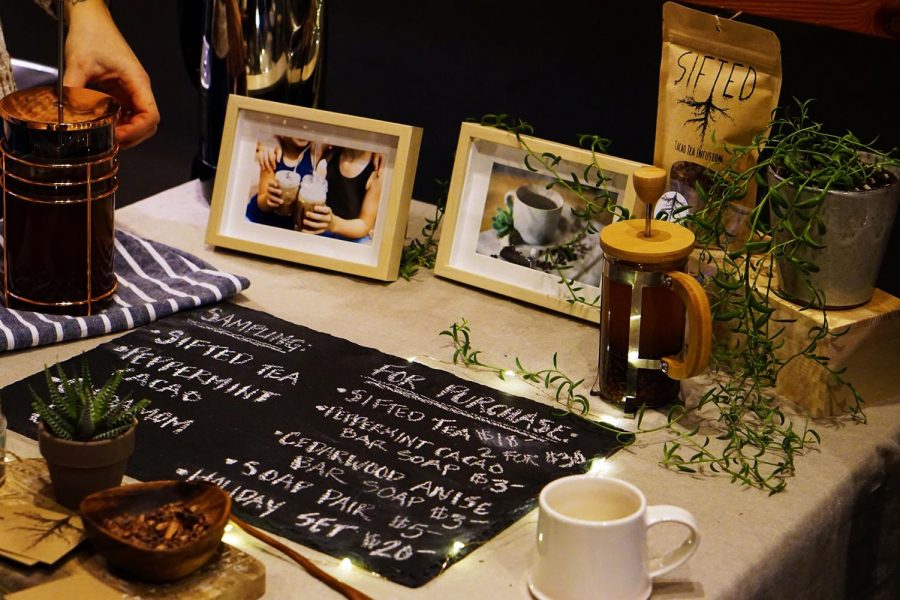 "Both of us have done a lot of the big holiday markets, and we just felt overwhelmed by those— having so many vendors all in one place, it just felt like a lot," Burkhart said. "They're also really expensive to do for small businesses,."
The small market atmosphere allows for more connections between owner and consumer and fosters more of a community, according to both Burkhart and Eakman.
"At the other big markets, everything is pretty saturated," Eakman said. "There's so many different things that are also the same [items] that it made it difficult for you to have a good day at the market."
The normal commercial markets that attract the largest collection of artisans and owners in one place create a culture of competition that Burkhart and Eakman seek to change.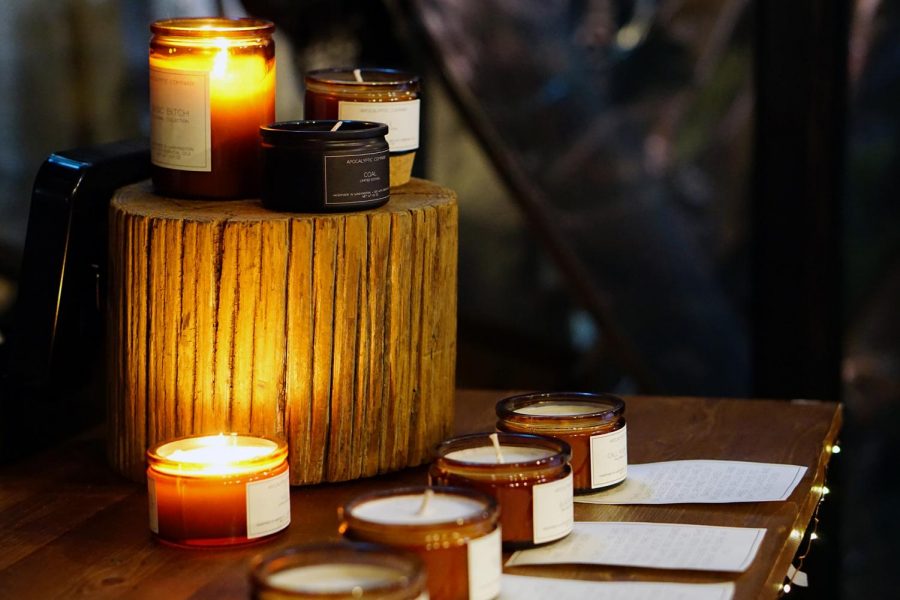 "If you're a candle vendor, you might be next to 20 other candle vendors—it's really hard for a small business to thrive," Burkhart said. "We also felt like that made it hard for the small business owners to really get to know each other and really bond because it was really much more about competition than collaborating."
The vendors rotate through the market each month, which ensures variety as well as opportunities for more vendors to be involved.
"Part of what's been really great about doing this [Full Moon Market] is that we only have 16 people and we make sure it's really curated so no one is [in] direct competition," Burkhart said. "Everyone gets to know each other, everyone is supporting each other, people are doing collaborations to support each other's businesses."
For those just starting out on a side hustle or new business, Burkhart and Eakman want to make it clear that all makers and artists can have a place at Full Moon Market.
"We really like to be a place where small businesses starting out can come and test the waters. We really welcome everyone as long as you're passionate about what you're doing and you have a clear aesthetic," Burkhart said. "It doesn't matter if you just started or you've been doing it for 10 years."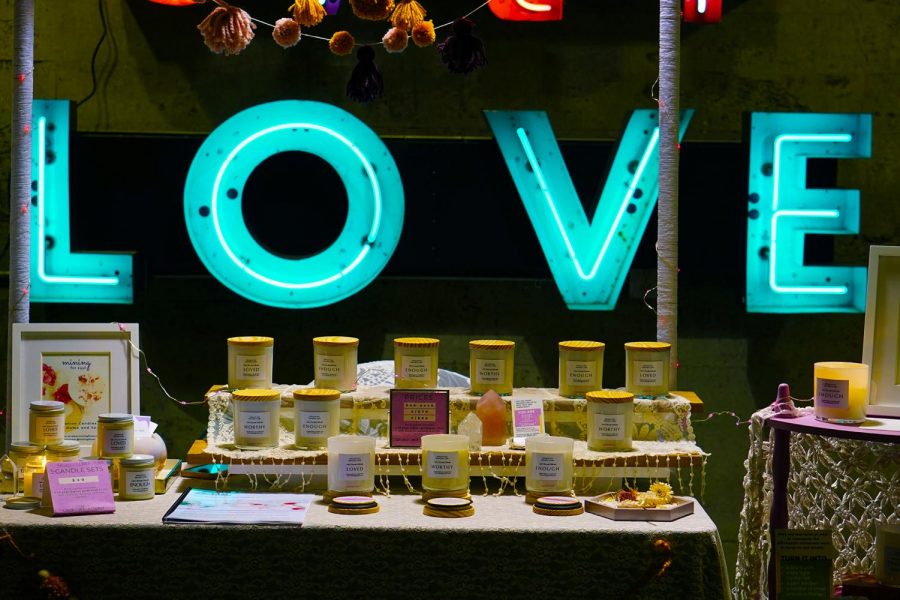 Asa Herrman, a local jewelry designer and fashion blogger, runs Lace & Pearls and loves the environment created for vendors at Full Moon Market.
"I always talk about accessorizing, so then I started the jewelry line two year ago," Herrman said. "I took two jewelry classes, and then launched my line."
Herrman joined the market just last month, after being in touch with a photographer and Full Moon Market co-host who she worked with her on her fashion blog. A few months ago, she applied as a vendor after seeing the market on Instagram.
The connections and the people kept Herrman coming back for her second month as a vendor at the market.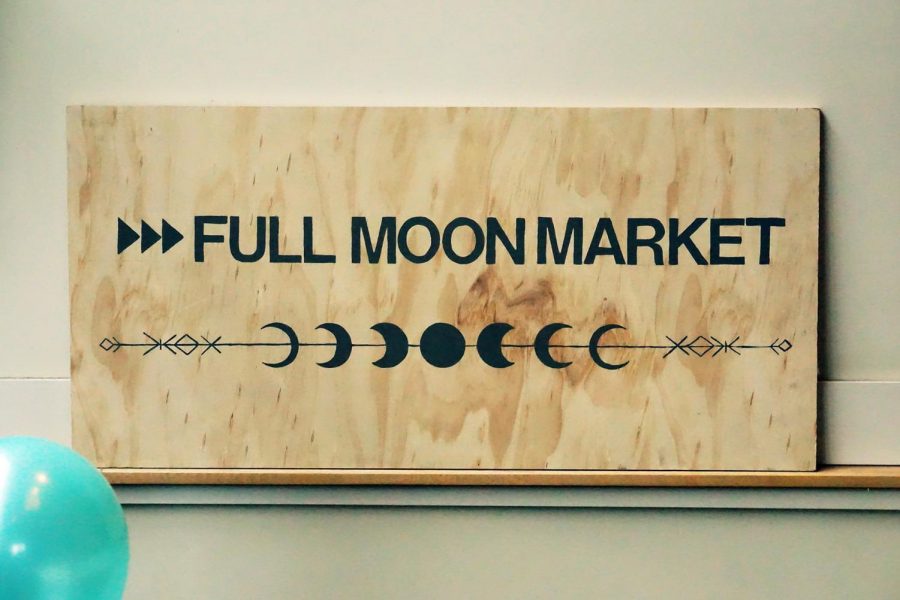 "There's so many cool people—I love the vendors and interacting with the other makers and learning their craft," Herrman said. "I love working with the customers, they're so excited about the product, and they want to wear it out, so I really like that, they give me a lot of new ideas."
Herrman is just one of the handful of creative and independent vendors that makes Full Moon Market a must- stop shop for all your locally-sourced, locally-owned goods. Burkhart hopes the personal touches and intentionality from owners resonates with consumers.
"All of these people are working hard, making everything by hand and hustling, and it's so cool to see every sale here. People are really excited about it, and it makes the vendors day. We love that we created a space where people can actually connect with who they're selling to…you can actually have a conversation about it."
Emma may be reached at [email protected]
Leave a Comment