Healthcare Center Cost Inaccessible to Low-Income Students
For many students on campus, every dollar counts. An extra shot of espresso might mean walking instead of taking the bus, and with the 30 dollar copay for a flu shot some just don't have the money.
The Seattle University Student Health Center (SHC) is on campus to provide medical care for students in a convenient location so care can be accessible to all—but for some students this is not the case.
DanniJo Bechtold, a senior social work and sociology double major, is one such student. She tried to get a flu shot because she is around kids for her job, but the health center wouldn't accept her Medicaid insurance coverage.
She said it can be difficult to find time in her schedule to travel off campus and now she no longer has the ability to get healthcare on campus. "Not having this access at the Student Health Center means I just can't get healthcare," Bechtold said.
"It means I haven't gotten a flu shot yet. It means that I have to go to a bunch of different clinics for a bunch of different things, and when you don't have time to go to clinics and when they aren't as convenient we don't get the care we need."
Director of the SHC Tara Hicks was unavailable for an interview but released a statement concerning students with Medicaid. "The Student Health Center is not able to bill any insurance company for these additional costs except Aetna Student Health. So for students who have private insurance, [Medicaid] or no insurance, to receive the services that carry an additional cost they would need to pay at the time they receive the service," Hicks said in the statement.
Bechtold said there are other issues that low-income students face on campus, she cited a difficult on-campus culture, scholarship opportunities and transportation making things more difficult for working class groups of students.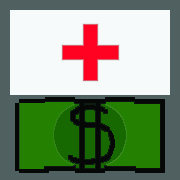 Bechtold and friends have started a group, the Coalition for Economic Justice, to help combat the problems that they see on campus. The group meets on Tuesdays off-campus and aims to support low-income students and find ways for the campus to change. It is not only for low-income students to have a support group and resources, but also for allies from any background who are interested in supporting their cause.
"The biggest thing for middle class students is to understand how you are socialized, understand the invisible things that are giving you advantages," Bechtold said. "There are resources out there, and we want to be a place for those allies."
The goal of the coalition is to answer the question of whether or not the university is doing enough to help low-income students get the academic and social success that they need in college—and to make changes where they see injustice.
Regarding the issue of transportation, ORCA cards on campus have a 10 dollar late fee—and low-income students are more likely to use the bus system. Cameron Payne, a fourth-year social work major is part of the coalition and said that these cost-prohibited services that claim to be good for students are, in reality, systemically discriminatory against low-income individuals.
Payne spoke to how they need people and community members from all demographics to come together and be allies. "It's really important to understand access and resources and you can come whenever, you don't have to take on any action items, you can just come and sit and have a place to be," Payne said.
In her statement to the Spectator, Hicks stated she has seen proof that Seattle U cares about its students and understands the challenges they have faced over the past two years.
Bechtold believes that it is up to the entire campus to support those that these policies hurt the most. "It can be done by using the position of power that middle and upper class students have to advocate for those who can't and to make sure there is proper representation from all affected groups."
Logan may be reached at [email protected]
Leave a Comment