Washington State Goes from Box Mods to Juul Pods with New Ban
Melon Chew, Peachy Punch, Strawberry Cream—when hearing these flavors, one cannot help but conjure up images of some exotic, colorful drink or a fancy sweet. In actuality, these are just the names of the countless vape flavors that are now unavailable to buy in Washington.
On Thursday, The Washington State Board of Health's 120-day emergency ban on flavored vape products (including those containing THC) took effect. The Seattle Times reported that the board did this to comply with an executive order by Governor Jay Inslee. Inslee made the executive order in response to the increasing cases of lung disease, respiratory illness and deaths related to vaping. That have been linked to vaping in past months. Particularly in concern for children who are getting addicted in record numbers.
"Look, when you addict a 12-year- old kid to nicotine, you're just wrong," Inslee said during a Friday press conference.
Since the mass-scale introduction of e-cigarette devices, such as Juul, nicotine addiction in teenagers has surged to unprecedented levels attributed to vaping, which composed 27% of teenage tobacco usage in 2018, but only 4.5% in 2015.. The Center for Disease Control and Prevention (CDC) found that in 2018, 33% of high schoolers smoked or vaped tobacco products, compared to 17% in 2013.
Sophie Harrison, a middle-school student that attended the board meeting, advocated for the purpose of the ban. "Youth vaping of flavored products is a real problem and can be smelled on campus," Harrison said.
Debangi Choudhuri, a second-year at Seattle University, also showed support for the ban. "It's beneficial because of the addictions that are happening with kids younger than we've ever experienced before," Choudhuri said. "Flavored vape products appeal to a much younger generation."
There were also concerns voiced by those against the ban. The Seattle Times reported that many people shared stories on how vaping helped them quit cigarettes or how the ban would lead to the killing of their small businesses across the state.
Jack Anderson, a first-year at Seattle U, believes implementing this ban will only cause more problems. "Like as seen in prohibition, a ban will just lead to flavored vapes going underground, making it harder for the government to regulate and in turn causing even more problems," Anderson said.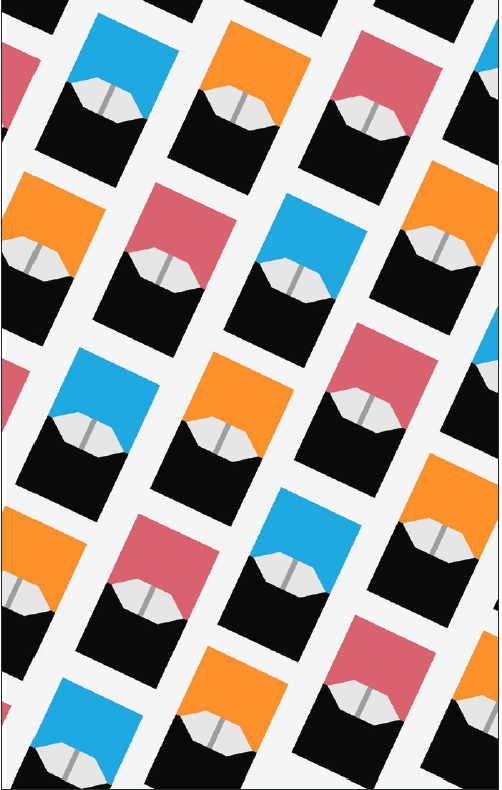 Part of the reason that there have been so many cases of health problems relating to vaping in recent months is because of the lack of regulation on vaping products. The CDC found 1,479 lung injury cases and 33 deaths related to e-cigarette usage. However, almost all of these cases are linked to THC vapes obtained off the street or from informal sources. Because of the illegality of recreational marijuana in most states, many THC vapes that end up being bought are from illicit and unregulated sources. With nicotine, anyone over the age of 18 or 21 can buy their favorite products from a notable storefront, like JUUL or Smok.
With the ban, Washington is joining Massachusetts, Michigan, New York, Oregon, Rhode Island and Montana as states that have issued temporary bans on flavored vaping devices and e-cigarettes. However, it might not be the case that these bans were made solely for the betterment of the people.
In November 1998, the Tobacco Master Settlement Agreement was enacted; this agreement made it so that the four largest Tobacco companies would pay states based on their Tobacco sales volume in exchange for immunity to death or illness related lawsuits. Per the Campaign for Tobacco-Free Kids In 2018 US states received a total of 7.2 billion dollars of MSA money in 2018, with Washington receiving 120.7 million. Per the New York Times, most of these states do not use these funds for Tobacco prevention as intended and instead, rely on it for expenditures in its budget. The article stated, "the states have used the windfall for various and unrelated expenditures.
In Alaska, $3.5 million in settlement money was spent on shipping docks. In Niagara County, N.Y., $700,000 went for a public golf course's sprinkler system, and $24 million for a county jail and an office building. In North Carolina, in the ultimate irony, $42 million of the settlement funds actually went to tobacco farmers for modernization and marketing." With the explosion of popularity in vaping nicotine over smoking, it is possible that many of the states that have issued a vaping ban are doing so in order to keep their MSA revenue up. States like Michigan, Rhode Island and New York have even issued bonds backed by MSA money, so now that MSA money is decreasing with the influx of vaping, it might be the case that their decision to ban the sale of vape products has ulterior motives.
The editor may be reached at [email protected]
Leave a Comment