New Student Run Nutrition Course to Keep You in Shape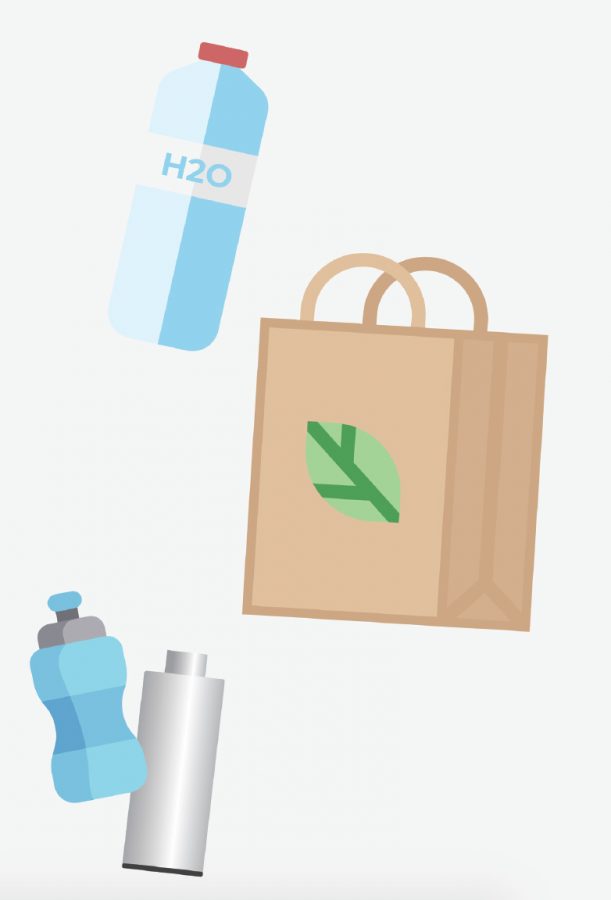 For first-year students, it can be intimidating trying to navigate a more independent lifestyle away from home. The lack of a strong structural system in a different environment often makes it difficult to maintain a nutritious lifestyle. Not to fear though—with a new course created for students who want to learn more about nutrition and how it impacts their lives, students can learn how to fuel themselves for anything from finals to exploring Seattle.
Jamie Hegg, a fourth-year kinesiology major on the Track & Field team, is the student behind the new nutrition course— along with the Edie Schreckengast, the school's sports dietician. Hegg created the course as an independent study because of her interest in nutrition and a lack of elective courses outside of those that she had already taken this quarter.
"I went to the Kinesiology Club at the University of Washington and I saw all the great resources they have there so I wanted to try and bring some more educational resources here," Hegg said. "Because I am an athlete, I really wanted to focus on nutrition for performance and the fundamentals of nutrition."
Some of the big focuses of the course include refueling the body properly as well as making proper macro and micronutrients calculations depending on activities. As a member of the Seattle U Track and Field team, Hegg designed the curriculum for student-athletes and students that live an active lifestyle—but it does contain important information for everyone. Elle Stein, a third-year nursing major and member of the track team, is taking the course and has noticed that applying what she is learning has helped her.
"I learned that I wasn't getting enough carbs for the amount of physical activity that I was doing, so after one of the lessons and really understanding what my body needs I've upped my carb intake and I've noticed I definitely feel better on runs and in competition," Stein said.
It can be difficult for students to eat healthy, especially on a limited budget or without access to a grocery store or kitchen to cook their own meals. The food provided in the cafeteria does not always offer the healthiest options, but it is up to students to go out of their way to make sure that they are getting the proper carbs, fats and proteins in their diet—and it is doable, says Schreckengast.
"One of the big things is to make sure you are eating consistently. If you don't have time to grab a full meal, make sure you are eating something," Schreckengast said. "A lot of students have an energy deficit that they try to make up later in the day, but you won't properly absorb those nutrients in a big energy dump like that."
The new course includes a series of weekly quizzes that Hegg puts together in order to encourage people to follow the module system and participate in the program. As a reward for people that do participate, healthy snacks are distributed. Stein thinks that the snacks are a useful tool because they are motivated to not only do the course, but retain the information.
"I really like it because it motivated me to learn and apply the information so I could do well and get the snacks," Stein said.
Schreckengast helped put together the course, emphasizing how important it is for students to get proper nutrition in their diet in order for them to be able to do well in classes. "Everyone is in class and people don't realize how much energy that brain function takes. It's important to get the nutrients that you need to regularly so that you can function," Schreckengast said. "I recommend students check this course out to get solid information about their nutrition."
Hegg said that the one thing she would recommend to any student is to get in touch with your body so that you can properly understand what you need in your day-to-day life. "Listen to your body—if you want a bit more of something or a bit less of something, your body is its own little nutritionist…You just have to learn to listen to it," Hegg said.
The course is open to any student who wants to get involved and learn more about their own nutrition. It will be running through the end of fall quarter and beyond, but the snack incentive won't be offered after the end of the quarter—so get them while you can.
Logan may be reached at [email protected]
Leave a Comment