"With the Writer, for the Reader:" SUURJ Launches Third Volume
Seattle University's Undergraduate Journal (SUURJ) is nearing the publication of its third volume, set to launch May 31. Gaining traction as an international journal, SUURJ has grown in applicants, breadth, and even size.
English Associate professor Molly Hillard has been the faculty advisor since the publication's formation. She spoke to the direction this year's group of editors took, most notably in terms of subjects.
"We don't do themes for volumes, at least not deliberately," Hillard said. "But sometimes natural rhythms or patterns emerge."
She identified three of these patterns: mental health and body positivity, the responsibility of institutions to care for their patients, and how cultural texts either do or do not teach feminism in a variety of ways.
---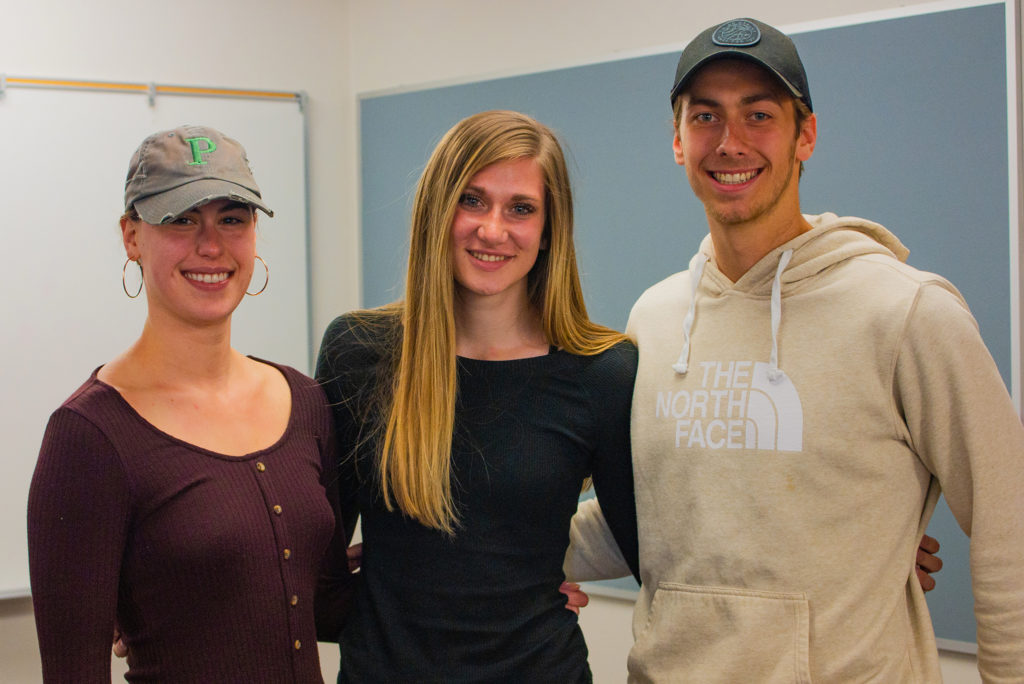 Editors Celeste Salopek, Rachel Van Liew, and Oliver Tufte gather during an impromptu SUURJ meeting before the journal gets published later this may.
---
Sophomore Math major Oliver Tufte commented on the flexibility of SUURJ and how each year's group of editors decides on the direction the journal will go.
"We got to personalize our volume this year," Tufte said. "Next year there's going to be new editors who will pick the pathway where [SUURJ] goes."
There are benefits to being involved on the editorial side of SUURJ as well as the submission side. Sophomore Strategic Communications major Rachel Van Liew talked about the professional benefits of working for the publication.
"I think it's been really valuable in terms of my professional development," Van Liew said. "It's really helped to work as a group with the other editors and Dr. Hillard, and also as an individual within a two- person marketing team."
SUURJ is a three-part course, offering five credits in fall quarter, two credits in winter quarter, and three credits in spring quarter. The fall is dedicated to learning how to copy edit. In winter, editors work with the student authors. Finally in spring, the class breaks into four groups to prepare for SUURJ's launch.
Student authors involved with SUURJ have the opportunity to have multiple eyes on their undergraduate work from an editor and student faculty advisor who can give them insightful feedback.
Junior English major Celeste Salopek discussed the advantages of having a student editor read their paper.
"When you're working with a copy editor, they are your pseudo audience," Salopek said. "It allows you to morph the highly academic paper you wrote for your teacher into something that everyone can understand and learn from."
SUURJ has grown remarkably over the past few years since its formation. In 2015, a group of editors working for the Seattle U Writing Center drafted a proposal to create an undergraduate research journal. Originally pitched as a student club, SUURJ became embedded into the curriculum. Students can take the class for credits towards the writing studies minor or as elective credits for other majors.
---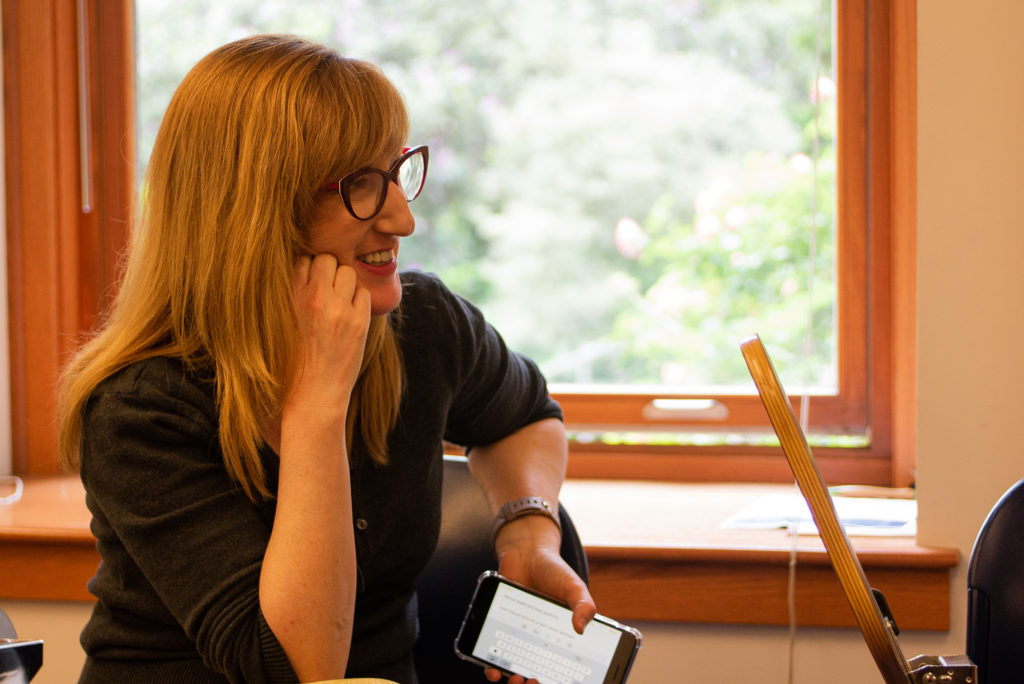 Dr. Hillard heads the SUURJ practicuum offered as a class which allows students to participate in editing the SUURJ journal.
---
This year's volume has expanded from 10 published essays to 12. This year also had the most applications received since the journal's formation.
As Hillard looks towards the future of SUURJ, one goal she has is publishing a bilingual version of the journal.
"I'm starting very early conversations on how I might go to Guatemala and form connections with our sister institutions in one of our Spanish speaking countries," Hillard said. "And then recruit both contributors and groups of students who might be able to help us with doing a component of the issue that is bilingual."
The submission portal will open next week, with applications being accepted through the summer and into the fall. Students at any point in their undergraduate career are encouraged to submit, as the volume publishes everything from core writing to senior theses.
An important factor that Hillard stresses is ethical editing. The practice is emphasized throughout fall quarter and when editors are actually working with student authors.
"Our responsibility as an editor is to work with the writer, not against the writer, but with the writer to shape and elevate their words to be in service to a readership that for us is global," she said.
SUURJ has readership in over 100 countries since it is open-access. This scope of readership encourages the student editors to work with the authors to help shape their papers to be as accessible as possible.
"One of the phrases we return to a lot is 'With the writer, for the reader.'"
Michaela Moore contributed reporting to this article
Michelle may be reached at
[email protected]
Leave a Comment