Staying Safe as a Ride-Share Passenger
A 21-year-old student at the University of South Carolina was murdered on March 29 after mistaking another car for her Uber. Samantha Josephson was last seen waiting alone on the curb outside a bar before entering a vehicle that pulled into a parking spot next to her.
Josephson's death has sparked a nation-wide debate on ride-share and transportation safety, with Josephson's family calling for more accountability from ride-share companies, including Uber and Lyft.
Awareness of possible safety concerns can help people make safer choices, which may reduce the likelihood of finding themselves in dangerous situations.
---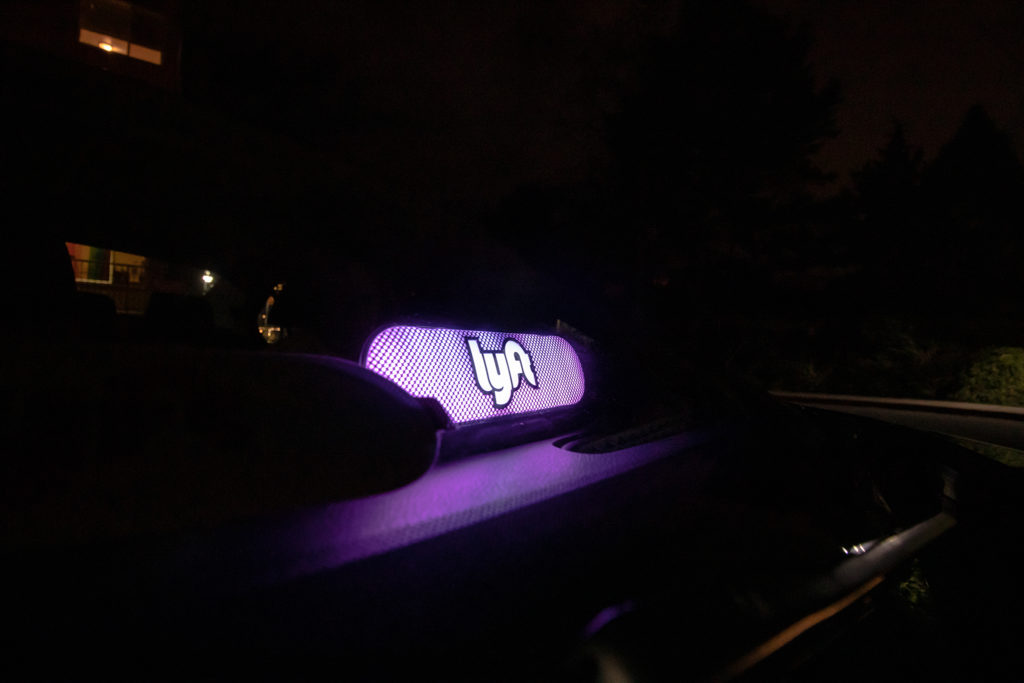 Always make sure your driver says your name before you enter a rideshare service car.
---
Craig Birklid, executive director of Public Safety and Transportation at Seattle University, recommends students use reputable ride-share apps that they are familiar with.
Using an app provides riders with a certain standard of security, as both Uber and Lyft conduct background checks on drivers, in which they look into motor vehicle records and criminal history. Apps also allow driver and rider communication without the exchange of personal information. Riders can track the progress of their drivers within the app and know definitively when their ride has arrived.
Birklid advises students to wait for their rides in a safe location—preferably indoors—and to make sure the vehicle that arrives is the same vehicle that was requested. Students should match the vehicle description and license plate provided by the ride-share app they are using to the vehicle that arrives.
Birklid suggested that students ask the driver, "Who are you picking up?" before getting into a vehicle.
"If someone is pulling up and imitating a driver, they will not know your name. But if you make a request through an app, [your driver] will know who they are supposed to be picking up," he said.
Birklid also said that students should never accept rides from people they do not know. Traveling in a group or with a friend is always safer than traveling solo. However, students traveling alone are advised to communicate their plans to friends and family so people know where they are going and when to expect them.
Having a charged cell phone is essential for students' communication and safety.
"Don't sit in the front seat with the driver," Birklid said, "[sitting in the backseat] gives you much more control over the situation and it's not as easy for someone to immediately take advantage of you because there is some time and distance between the driver and yourself."
Birklid also encouraged students to trust their intuition and leave any situation that makes them feel uncomfortable.
"If anything seems amiss, it is okay to stop the ride and get another ride, or to pick up the phone and call 911," Birklid said. "If [your driver] is making you uncomfortable, nothing says you have to stay in that car."
Seattle U's NightHawk program is a free safety escort service provided to students as a way of traveling throughout the surrounding neighborhood. Students within the NightHawk service area can use the TapRide app to request a ride from 6 p.m. to midnight Sunday through Thursday, and from 6 p.m. to 2 a.m. on Friday and Saturday.
John Irby, who oversees the university's NightHawk program, said that the "[NightHawk] is a program for your safety, not a ride-share. NightHawk is convenient, but if you feel the wait times are too long, call an Uber."
NightHawk is run by students for students, and the location of all student drivers can be tracked through the TapRide system. Student drivers are known within the community and their credentials are vetted before they are hired.
The editor may be reached at
[email protected]
Leave a Comment