Provost Named in Lawsuit Alleging Misuse of Funds at LMU
Seattle University Provost Shane Martin is a defendant, along with Loyola Marymount University (LMU), in a whistleblower lawsuit alleging that while he was at LMU, he fired a former assistant when she would not participate in a "scheme" to misuse university funds.
Many in the Seattle U community did not find out about this lawsuit involving Martin until The Seattle Times ran an article the morning of March 6. At the time of this article's publication, Seattle U still had not officially notified faculty, staff, or students of the lawsuit.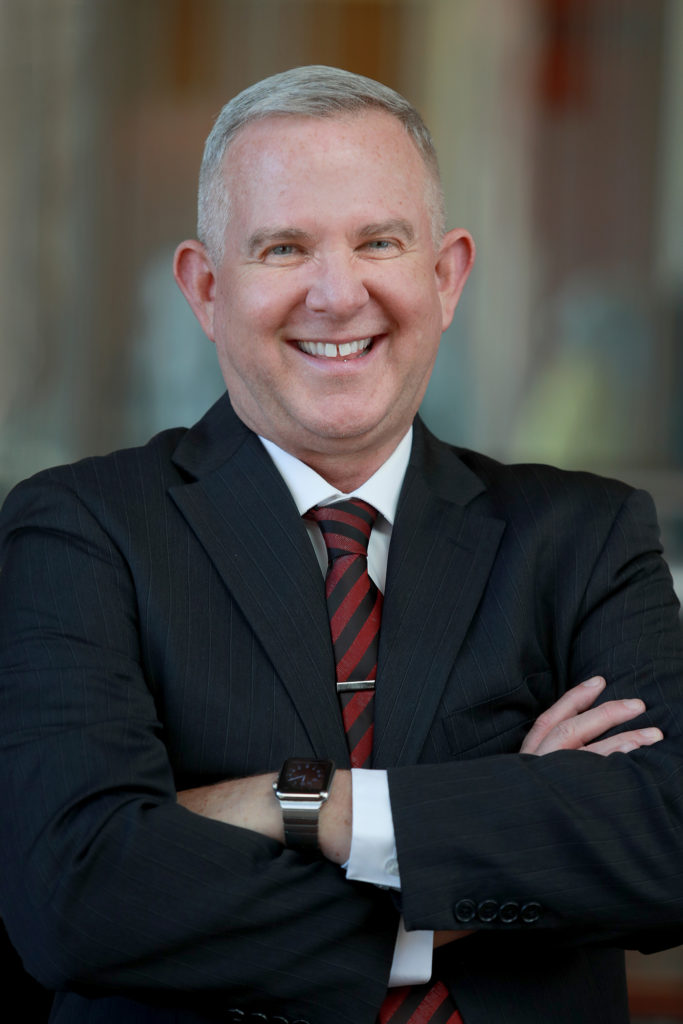 Provost Shane Martin began working at Seattle University in June of 2018.
In a copy of the lawsuit that The Spectator obtained from The Los Angeles Times, the complaint alleged that during Martin's time at LMU he was "intentionally breaking LMU policies, Federal and State law to further his personal interests and ensuring he did not get caught."
The alleged "personal interests" include, but are not limited to, "extravagant meals, first-class flights, porn, financial favors to Martin's personal friends, and late-night dates with LMU funds. Even more egregious, Martin threatened the plaintiff's employment if she did not participate in assisting with his fraudulent schemes."
The lawsuit, filed March 4, further claimed that Martin was involved in financial aid fraud by helping a student enroll in classes, only to drop them and keep the aid. This individual is referred to as a "personal friend" and a "lover" at different points in the lawsuit.
Martin could not be reached for comment prior to the publication of this article, but Seattle U Marketing Communications provided The Spectator with his written statement.
"I categorically and unequivocally deny these false and outrageous allegations of wrongdoing against me," Martin wrote. "I stand by my record of service and leadership at Loyola Marymount University. I intend to  vigorously defend my honor and integrity. I will have no further public comment at this time."
Martin spent 25 years at LMU. He was named Dean of the School of Education in 2005 and Dean of Graduate Studies in 2012. Martin started his position as Provost at Seattle U in June of 2018.
West Coast Trial Lawyers' Attorney Neama Rahmani spoke to The Spectator, along with Mary Navia, the plaintiff and Martin's former assistant. At LMU, Navia alleged that Martin tried to purchase first-class flights for an interview for the Provost position at Seattle U.
"I can tell you that when I was there and he was interviewing with Seattle U, he tried to do first class and Seattle U pushed back on it, and had him redo his flights," Navia said. "I remember he approached me and said, 'Oh I'm already at a bad start there, they noticed that.'"
Navia also elaborated on why she decided to come forward with this lawsuit.
"I believe that this is owed to the students, it's owed to the parents. Schools like LMU and Seattle U are not state schools, so it's very expensive to send their children to these schools," Navia said. "It's just really unfortunate when you have someone that not just created the system, but actually abused the system."
University President Father Stephen V. Sundborg S.J., wrote a statement to The Spectator on March 6 regarding the lawsuit, which is presented below in its entirety.
"I have great respect for Shane Martin and the utmost confidence in his leadership as Provost," Sundborg wrote. "The lawsuit at Loyola Marymount University should not distract from the important work that we are doing at Seattle University."
Sundborg's statement was in response to the following questions: Do you, as the President of Seattle University, condemn these acts, is Seattle U planning to conduct an internal investigation of Dr. Martin's use of funds since he has arrived at Seattle U, and will Dr. Martin remain at Seattle U?
In a follow up interview with The Spectator on March 11, Sundborg said he did not have anything else to add to this statement and that he would not comment on litigation regarding Martin's time at a different university. Seattle U Vice President for Communications Scott McClellan also said on March 12 that he had nothing further to add at this time.
Navia said that she believes that the students at LMU deserve to know how university resources were being used.
"It would have been a lot easier for me to just move on with my life and go to my new job, but I felt that this deserved to be put out for the public to know."
Michelle Newblom, Alec Downing, and Josh Merchant contributed to this report.
Anna may be reached at
[email protected]
Leave a Comment