Men's Week In Review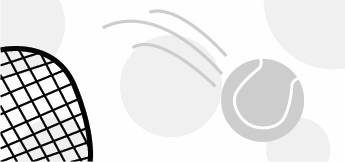 Basketball
The Seattle University Men's Basketball team was defeated by Utah Valley University by a final score of 77-68 in a home game last week.
Despite the loss, there were some positives, as four Seattle U players finished the game in double figures. Among them was Delante Jones who scored 16 points and grabbed three boards, and Myles Carter added 12 points and led the team in rebounds with 13.
The Redhawks continued their week by traveling to Riverside, California, to play against the California Baptist University and pulled out the victory, winning by a slim margin of 67-65.
Morgan Means led the Redhawks with 21 points, and Terrell Brown added 18 points of his own.
Seattle U will return home for a game against California State University Bakersfield Thursday, March 7.
Tennis
The Seattle U Men's Tennis team went to Whitworth College over the weekend and came up with a 7-0 sweep.
The winning streak started with Sophomore Colton Weeldreyer followed by victories of Junior Arshak Ghazaryan and Sophomore Emilio Monroy.
Tennis will be back with matches against Oregon George Fox University, March 8.
Baseball
Seattle U Baseball went 1-2 over the weekend against the University of the Pacific (UOP).
In the first game of the series, the Redhawks were defeated 6-5.
After an explosive fifth inning in which the Redhawks scored all five of their runs, UOP steadily chipped away at the Seattle U lead, scoring two runs in the seventh, eighth, and ninth innings to steal the victory.
The series continued the next day in what was supposed to be a doubleheader. Unfortunately, due to inclement weather, the second game of the day had to be canceled. In the game that was able to be played Seattle U was defeated by a score of 9-6.
The Redhawks were able to end their weekend on a high note, winning the final game of the series 8-1. The Seattle U offense was impressive, getting 11 hits and drawing six walks to score in three different innings.
The editor may be reached at
[email protected]