Time Out Session: Carly Nance WAC Pitcher Of The Week
Hang on for a minute...we're trying to find some more stories you might like.
Redshirt Sophomore Carley Nance was named Western Athletic Conference (WAC) pitcher of the week. Nance went 3-0 with a save in a weekend of games in Las Vegas. The sports and exercise science major struck out 16 Rebel batters in 17.1 innings.
MM: How does it feel to be WAC pitcher of the week?
CN: It feels really good. It feels like the hard work has paid off and it's really exciting because I know that award isn't possible without my team behind me. It just means that we're all working hard together and that's exciting.
MM: What team has been the biggest challenge for you guys so far?
CN: Our first weekend we played three PAC-12 teams and that was pretty cool to play against such high competition and see that we could hang with them and could have very easily beat them if one thing had gone differently in the game.
MM: Do you have any goals for the remainder of the season?
CN: Definitely just to keep going after it with my team, get more wins, win the WAC tournament, and make a run in the NCAA playoffs!
MM: How do you think your team can achieve those goals? Is there a good connection on the team?
CN: Oh yeah, absolutely. I think this is the closest-knit team I've ever been a part of. We're all friends, we all love each other, and I think that will be the biggest thing moving forward in being successful.
---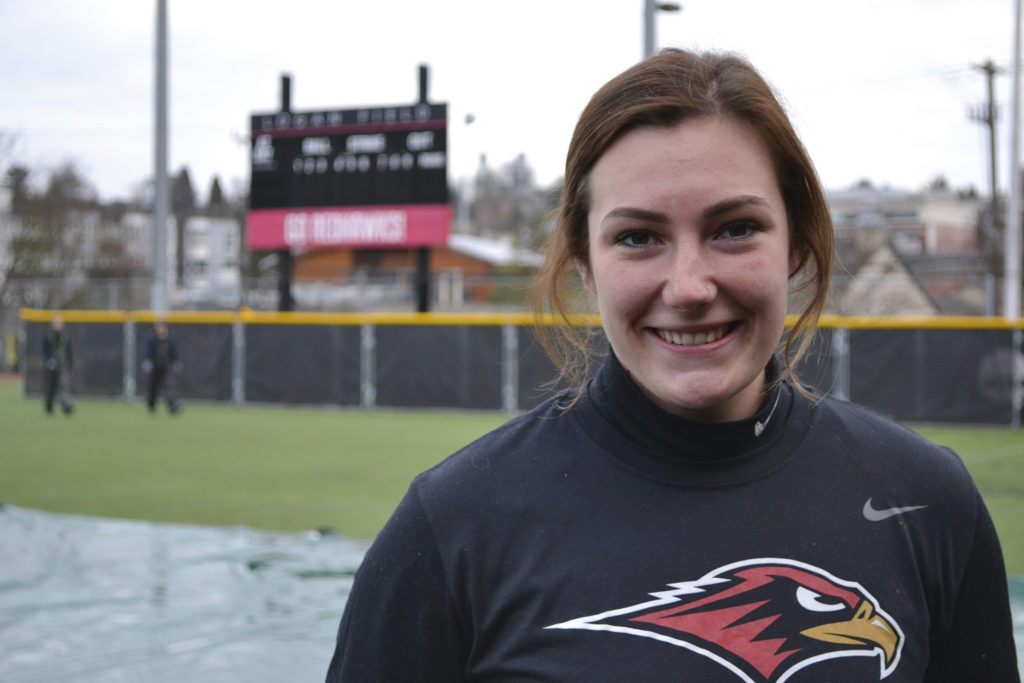 Carley Nance was announced WAC Pitcher of the Week due to her performance at a tournament in her hometown, Las Vegas.
---
MM: Do you have a special pregame ritual that you prefer?

CN: I kind of mix it up. Personally, if I focus on one thing, that's the reason I do good or bad. I feel like if I stay loose and just do whatever feels right. Sometimes I listen to music, sometimes I don't. Just not focusing on one thing because I think because that puts too much pressure on that. It's a superstition thing, and softball players are notoriously superstitious. We all kind of do our own things.

MM: Do you have a specific song to get pumped to when you do want to listen to music?

CN: That's tough. If I do listen to a song, it'll be "Can't Tell Me Nothing" by Kanye West, that's my walk-up song when I'm at bat. Any song really, sometimes its country sometimes it's not.

Michaela may be reached at
[email protected]