Azrael Howell, Seattle University's current Student Body President at Student Government of Seattle University (SGSU), comes from a background that is unlike the typical perception of an undergraduate student—he is an adult learner student with four children of his own, returning to school for his bachelor's degree. Despite these differences however, Howell remains steadfast in his hope to help students realize that their voices have the power to affect change on campus.
As president, Howell's biggest goal for the year is to raise the student voice and to help remind students of the power that their voice can hold over an institution.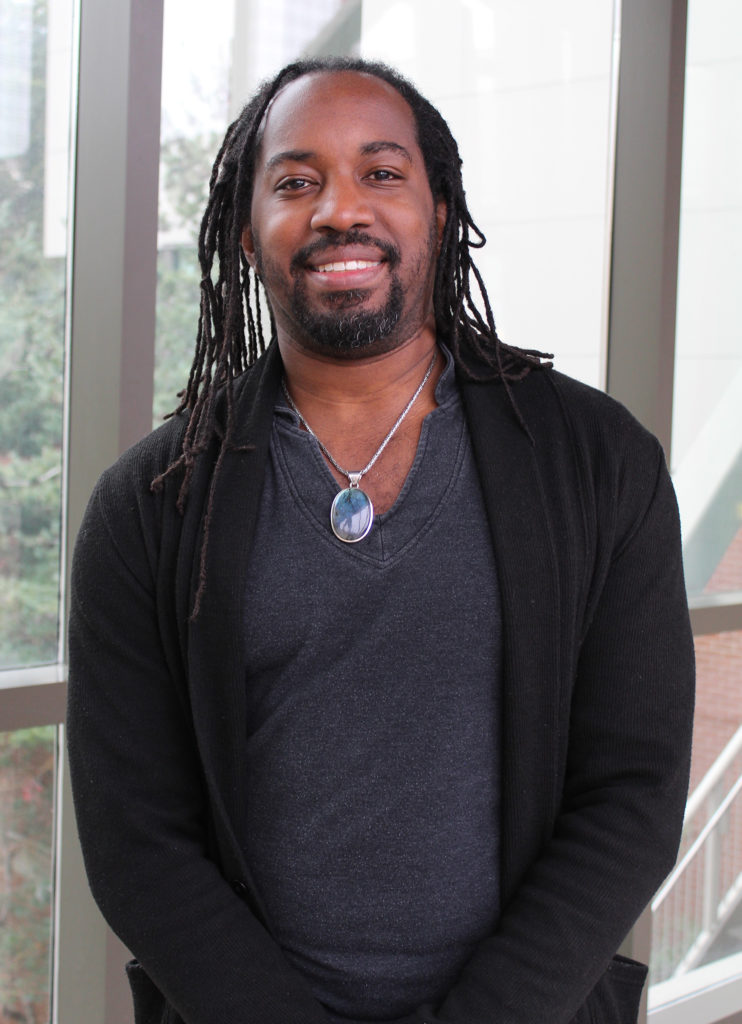 Azrael Howell, current Student Body President, hopes to instill in students that their voice can make a change in the community.
"A lot of students, they come here, and they're here for an education, but they don't understand that without them being here, this would not exist," he said. "It's the same thing in a retail establishment. Without customers, you close down. Who has the power? It's not the managers and stuff like that. It's the people who come into the store."
Howell is no stranger to elected student office, having previously served as Associated Student Body President at Everett Community College, where he earned his associate degree prior to transferring to Seattle U as an Alfie Scholar to pursue a degree in psychology.
Everett Community College, he said, put a greater emphasis on utilizing the student voice and opinion in administrative decisions than here at Seattle U, but he stresses that this university has started making strides towards involving more students in decisions that can affect them—such as hiring processes for staff. However, he said there is still more that the school can do to involve the opinions of the student body.
One of the ways students can begin to use their voice, he said, is to fill out the State of the Undergraduate Student Survey because he thinks it is instrumental in giving SGSU the information it needs to better represent the needs of the student population. The survey is open until Jan. 31.
To support his goal of raising the student voice, Howell wants to help the Seattle U campus become more interconnected because he says that the current state of interclub and organizational interaction is very fragmented.
"That support for clubs is important, and SGSU needs a connection with those clubs and all the other services as well," he said. "Supporting students is the idea and that being in fractals creates more complications for getting the student voice out there."
By connecting the separate clubs and organizations around campus, Howell hopes to make the environment of Seattle U campus life more supportive and caring for the student population. He wants students to have a system to fall back on in times of need, whether through Counseling and Psychological Services (CAPS), a club, or another group on campus.
He stresses, however, that these services and support systems cannot just exist—they must have the funding and capacity to provide their services to many students, which, he notes, they currently seem to lack.
Howell does not yet know how specifically SGSU will help bridge this gap or get more funding for these support systems, but he is aware that the foundation of any good system is built on solid relationships.
Jess Juanich, Executive Vice President of SGSU, said that SGSU is working to be more proactive in enlisting the aid of other campus organizations when planning and running events that focus on student welfare.
"I know in the past, SGSU has wanted to host events with [CAPS, Health and Wellness Crew, etc.], but we'd just slap the logo on, and not have the communication beforehand," Juanich said.
Regardless of how student government approaches the issues they seek to address, Carol Cochran, director of the Alfie Scholars program, is confident that the president will be able to find a solution.
"He's so incredibly thoughtful," Cochran said. "He forces you to think outside of traditional confines and outside the box. He is very passionate about higher education…. He very much fits the mission at Seattle University."
Howell said that one of his biggest hopes is for students to realize that their voice matters on campus; it's all about choosing to speak up.
"I can't do it alone. I need the help of everyone to do it. To me it is one of the most important things because without the students, this would not exist. Let's raise that voice. Your voice. Your power. Use that power every single day that you step on this campus."
The editor may be reached at
[email protected]