Have a Blast With This Pass: Library Card Grants Museum Access
Did you know that you don't have to be a resident of the city of Seattle to receive a Seattle Public Library (SPL) card? Just show a librarian at the front desk your student ID and you'll be able to apply for a library card and have access to everything the library has to offer. With a free library card, students can participate in multiple programs at the SPL.
The library's Museum Pass Program is a fairly new addition to the SPL. The program provides free admission into certain participating museums and galleries in the Seattle area, just by reserving the pass with a library card online.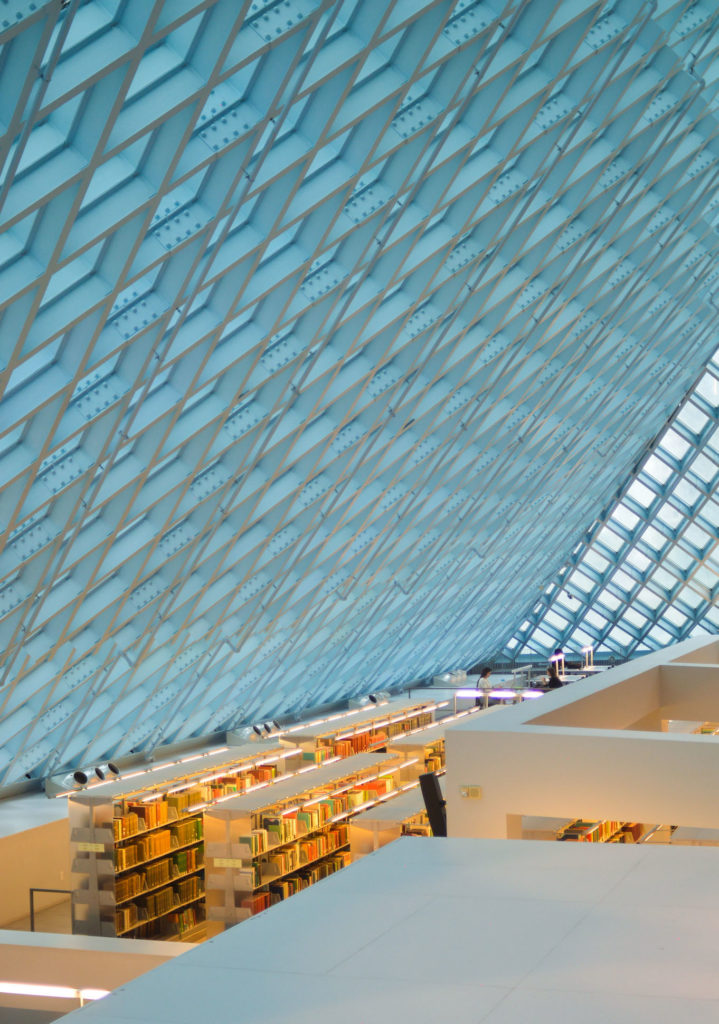 The Seattle Public Library card and Museum Pass Program allow Seattlities to access the city's most entertaining and aesthetic spots such as the Seattle Public Library.
A wide variety of museums participate in the program such as MoPop Museum of Pop Culture, Seattle Art Museum, Seattle Aquarium, Woodland Park Zoo, and more. Each pass will admit at least two people—some can admit up to four—so bring a friend along!
Andrew Harbison, assistant director of Collections and Access at the SPL gave a couple of tips on what is available that Seattle University students may be interested in.
"It's hugely popular," Harbison said. "We like to promote it but also recognize that there's a limit to the number of passes. It's best to get ahead of it and reserve it in advance."
New passes are available every night after 9 p.m., so if the day you were interested in was booked, check again at night when the passes refresh.
As for library books, students may not have the time to go to a library, check out a book, and then return it when they are finished reading it. Harbison offered e-books and e-audiobooks as a resource that library patrons are able to download on their phones and other electronic devices.
At the SPL, the electronic collection is the fastest growing one that they have in terms of demand and collection size. The convenience is a factor as to why it's so popular, since a trip to the library isn't needed for this particular assortment of books.
Andra Addison, the communications director at the SPL, encouraged students to come to the library, as she said there is always something available for them—whether it is a place to study, hang out with friends, or a place to relax. Much like Seattle U's library, the higher you go up in the SPL's 10 floors, the quieter it gets.
A unique resource that the SPL has to offer is the Eulalie and Carlo Scandiuzzi Writer's Room on the ninth floor of the library.
"For any aspiring writers, we have a writer's room," Addison said. "Anybody working on a manuscript, any type of book, they have their own special room that they have access to."
To receive access to this room, library patrons must apply through the SPL site with proof that they are working on a project, either independently or with a publisher. If an individual is approved, they will have access to the writer's room for six months—a helpful setting for students working on school projects who want to get off campus.
Catrina Yang Farrell, a second-year English student, was surprised to hear about the amount of resources the SPL had available to students. Farrel expressed interest in obtaining a card soon after learning about the establishments that partner with the SPL and that she did not have to be a Seattle resident.
"I need to get a library card," Farrell said. "I'm not even kidding because I love all those places. Also, the museums here can get expensive sometimes."
Seattle U students, take advantage of the SPL! It's free, conveniently close on 4th and Madison St., and will prove to be a valuable and entertaining resource for university life. Harbison encouraged students to visit the library at least once. He wants students to know that the SPL is not only for checking out books, but has an abundance of other resources that are guaranteed to interest you.
"I would say come and look around, and I think you'd be surprised at what you find."
Asma may be reached at
[email protected]
Leave a Comment