Women's Basketball Preview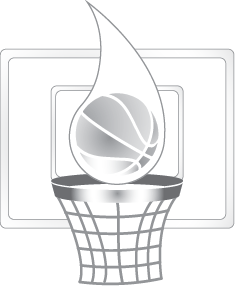 Coming off of a thrilling 2017- 18 season, the Seattle University Women's Basketball team is ready to begin the hard work required for another successful season.
The Redhawks enter the season as defending 2017-18 Western Athletic Conference (WAC) Champions. The Redhawks went into the conference tournament as the number four seed, making their way to the championship game. The odds were in their favor as then sophomore guard Kamira Sanders sank two free throws with 21.9 seconds remaining, sealing the Redhawks' 57-54 victory over Cal State Bakersfield and punching their ticket to the big dance. This was the first time in Seattle U history that the women's basketball team had won the WAC Tournament.
The team traveled to Eugene, Oregon where they faced the University of Oregon in the first round of the NCAA tournament. Their season, unfortunately, ended there.
"Having that taste of success with all of our group of girls is really important, ending on such a high note, only one team gets to do that out of the whole conference. I feel like that has definitely fueled us and made us hungrier during practice to achieve more," said junior guard Olivia Crawford.
The Redhawks lost three key senior players: Jacinta Beckley, Alexis Montgomery, and Ashlyn Lewley. Montgomery was one of three players in the country to lead her team in points, assists, and rebounds.
"All three seniors were amazing. You just have to recommit and redesign and retool your team. We could rely on Lex [Alexis Montgomery] to score almost 20 points a game. You might have to say which 2.5 of you can come up with those points," Head Coach Suzy Barcomb said. "The season is upon us, you just have to roll with the punches and do what you can."
The Redhawks are entering the season ranked third in the pre-season poll, that is voted by the WAC basketball coaches. The Redhawks are right behind New Mexico State and California State University Bakersfield. Junior Sanders, who was the 2017-18 WAC tournament MVP, is off to a good start as she was voted to the 2018-19 All-WAC preseason team voted by the coaches.
"We have a lot of upperclassmen, but they're unproven upperclassmen because they didn't receive a lot of playing time because we had the three seniors playing in front of them last year," Sanders said. "The only way they're going to get better is getting them on the floor."
The Redhawks start their season at home as they host Northwest University on Friday, Nov. 2 with tip-off at 6 p.m.
Caylah may be reached at
[email protected]