Top Sports Bars in Seattle
With the NBA, NFL, and NHL seasons in full swing; MLB postseason reaching its climax with the World Series, and MLS approaching their own playoff run, having the right place to go to watch all of these exciting games is essential for any sports fan. Luckily, Seattle is home to many quality sports bars each with its own unique offerings for sports fans.
One of Seattle's most well-known sports bars, Sluggers, is located right next to CenturyLink Field, home of both the Seahawks and Sounders. Located in SoDo, the atmosphere is already rich with Seattle sports excitement.
The inside of this iconic bar is fully decorated with Seattle teams, as Seahawk, Sounders, Mariners, Storm, Sonics, and Seawolves memorabilia covers the walls.
When taking a seat inside, each booth has their own professional team themed section, these booths face directly towards the multiple TVs. The bar has an assortment of beers on tap from various local Washington breweries.
Xtadium, a newly opened sports bar, has everything a sports fan could ever want or need. Xtadium offers a sizeable selection of hard alcohol along with many beers on tap to choose from. When exploring their food menu, you will find a wide variety of dishes all crafted by Chef Ronald Rodricks, a chef with 20 years of experience in the industry. The atmosphere leaves one awestruck. There is a huge jumbotron in the middle of the bar, completing the bars sports vibe. The bar is filled with die-hard sports fans and the energy is through the roof during games. This Pioneer Square bar also turns into a nightclub.
---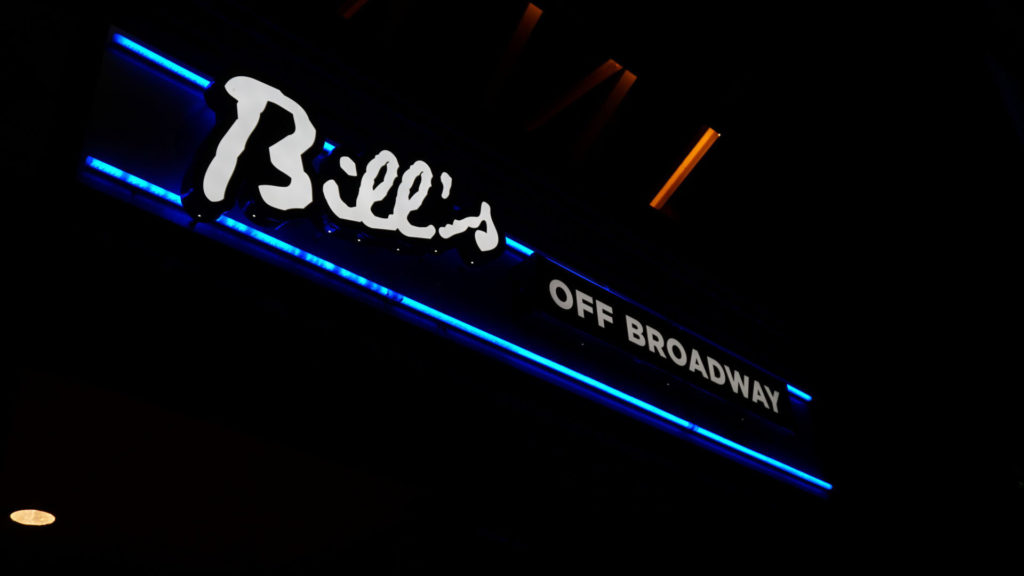 Bill's Off Broadway is a strong competitor for the best sports bar around.
---
Closer to Seattle University's campus is Bill's Off Broadway. Bill's welcomes you with its neon beer signs and once inside there are plenty of TVs spread throughout the bar.
There are no bad seats in Bill's. With 18 beers on tap, you won't have to worry about finding your favorite while you enjoy your sport of choice.
During the warmer months, Henry's is the spot to go to pre-game right before any Mariner and Sounders game. Their Mojitos are popular and their beer selection is exceptional. Outside, patrons can play bocce ball and corn hole. Nearly everyone is dressed in a jersey and the excitement that everyone has before entering Safeco Field can be felt both inside and outside.
Seattle has become well known for its raucous fans; thankfully, the city has plenty of bars for loyal supporters of local teams. Whether you are forgoing the stadium experience or are looking for somewhere to spend time before a game, anywhere you go is sure to be a memorable experience.
Caylah may be reached at
[email protected]