Resiliency Takes Center Stage at Gender Justice Center Kickoff
After spending a year establishing themselves at Seattle University, members of the Gender Justice Center launched another year of growth with a kick-off event centered around the idea of resiliency.
While at last year's event, the newly founded group sought to find its niche at this university as a center of radical justice through its theme "Revolutionary Love," this year's theme came about from a desire to recognize the strength required to do much of this work.
Gender Justice Center Outreach and Policy Coordinator Evelyn Chow said that the theme arose when the club watched a video by formal mayoral candidate Nikkita Oliver in the spring.
---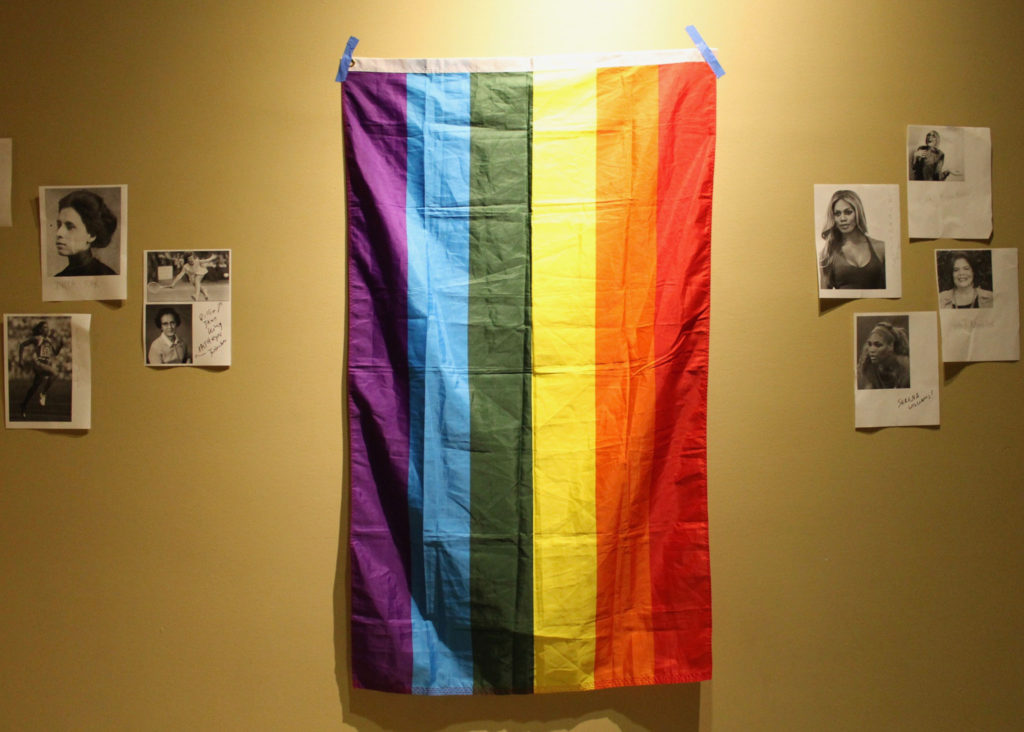 Gender Justice Center kicks off the new year with a panel discussion on resilience.
---
Oliver had described the image of a flower growing from a crack in some concrete, and she used that metaphor to discuss the resiliency of that flower.
"Oftentimes people will praise the flower and how it was able to get through the cracks and bloom and be so beautiful," Chow said. "But more often than not, we're not looking at who poured the pavement over it in the first place."
In essence, Chow said that the club sought to understand the structures in place that necessitate resiliency in the first place for many marginalized communities.
At the actual event, the club hosted both a panel discussion and poetry performances to explore these ideas and what they mean for students at Seattle U, as well as the community as a whole.
The panel consisted of current Seattle U student Ash Vera, alumni Robert Gavino, and two community members: poet Ebo Barton and Priya Rai from API Chaya, an organization dedicated to supporting Asian and Pacific Islander survivors of gender-based violence.
Gavino described resilience as a constant activity that brings vitality to everything and everyone.
"Resilience is a thing that's constantly happening. It's like living," Gavino said. "I think about what brings me more into my life and more into living, and I think it's something that we are constantly doing."
Gender Justice Center Assistant Program Coordinator Emma Byrne emphasized the point that resilience should be a point of joy, which she said was the resonating message from this event.
Byrne said that resilience boils down to living in an oppressive society and all the work that contradicts those systems of oppression.
"When we love our own bodies, and when someone tells us that we can't do something and we do it anyway, little things like that, it's really what resilience is," she said. "A lot of times those things can be difficult to do, but ultimately they should bring you joy, and that's really what's important."
As far as the work the Gender Justice Center seeks to do as a club, the idea of resilience resonated with their desire to nurture community both on and off campus.
Chow said that a resounding message from the panel discussion was the way community can both heal and fortify in the face of oppression that can be suffocating and unbearable.
"It's our community that keeps us resilient when you individually are feeling the crush of the concrete or just not being able to push any further," they said. "It's the community that will replenish you, it's the community that keeps you on track, keeps you optimistic, keeps you hopeful."
The Gender Justice Center seeks to empower that same community to build resilience, and Chow said that creating community is one of the primary focuses of the Gender Justice Center going into this school year.
"I think a lot of the work that we do at the Gender Justice Center, if not all of it, is about building community," Chow said. "Building relationships with each other that are not only sustainable relationships that surpass the time of each students term at Seattle University, but a place on campus, like our center on campus, is a place where people can go to build community."
In nourishing community, the group will seek to make their justice work more approachable. Byrne said that the idea of resilience can seem overwhelming and difficult, but at its core, resilience means education, community, and happiness.
"The Gender Justice Center, especially with our events and our programs that we put on, really is trying to counter the narrative that resilience has to be this big huge force," she said. "We're just a student-led club on campus that's trying to inform and create platforms and spaces for people to come and to learn."
Josh may be reached at
[email protected]
Leave a Comment