Housing Glitches Inconvenience Vi Hilbert Residents
While the final stages of construction at Vi Hilbert are currently taking place, Tim Alberts, the Associate Director of Housing and Residential Life assures all residents that the building is ready for occupation. Construction of the residential areas is complete; in fact, it had been completed early, according to Alberts. The Seattle government had officially certified Vi Hilbert, which guarantees that it is compliant with city regulations. Alberts expressed his excitement over the achievement.
"It was great when we got our Certificate of Occupancy," Alberts said. "We got it a little bit earlier than anticipated."
---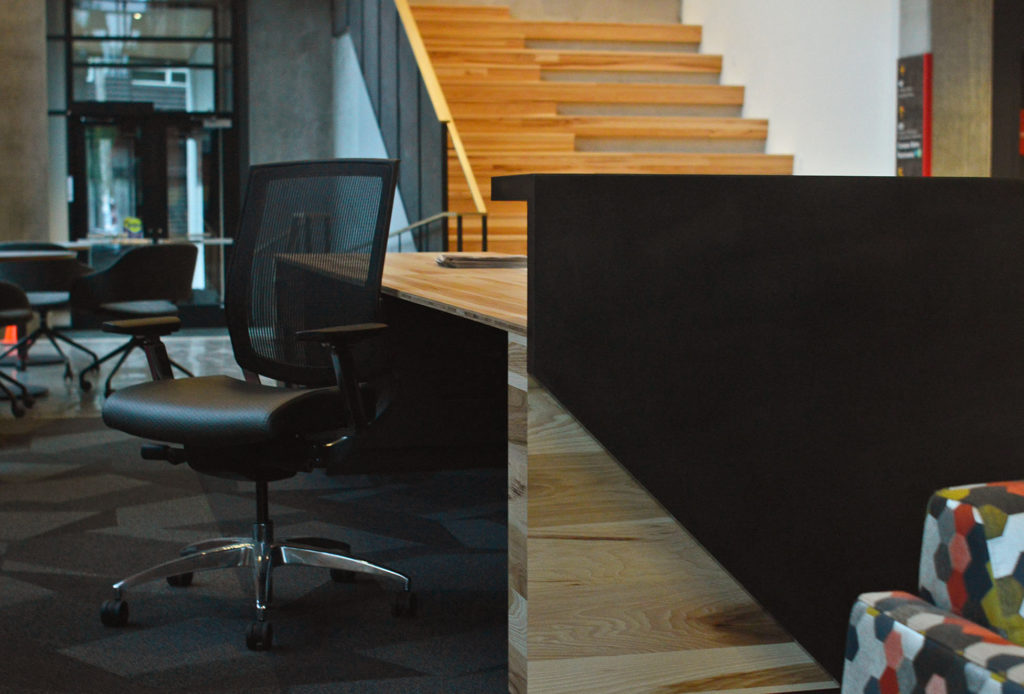 Vi Hilbert Hall is operating with limited services as residents begin the school year.
---
Enrollment services, financial aid services, and other offices will be moving into the first two floors of Vi Hilbert, and it is their offices that are still under construction. Alberts estimated that they will move into their new space in mid-October.
"Enrollment services is going to be moving into that building. Their space is not done," he said. "But…the resident areas are complete. All of the stuff in the apartments are completed."
Alberts remained hopeful that the construction would not impede on the residential living experience.
Vi Hilbert is located on North Campus, towering  six stories above Xavier Global house. The addition of 303 bedrooms is a step forward to solve the housing shortage problem Seattle University is facing. Alberts is sure that Vi Hilbert will be a popular choice for junior and senior students looking for on campus housing. He anticipates that this will make room in other residence halls for the new class of first-years, which is the largest incoming class the school has seen yet.
While Alberts is firm in his belief that Vi Hilbert is complete and ready for occupancy, residents like Amelia Zeve, a second-year student majoring in film and communication, had some dissenting opinions on the completion of the building, especially in her own bedroom.
"They say it's industrial chic. But my ceiling has chalk draft numbers on it. There's straight up arrows and stuff. And I'm like 'this is not supposed to be this way.' My ceiling is just concrete," Zeve said. "So, industrial chic, I guess!"
Aside from her ceiling, Zeve is extremely happy with the building and her apartment. She considers it a privilege to live in what she believes to be luxurious housing. While she is happy to live in such a new apartment building, she recognizes its flaws, which she connects to the rushed construction.
Residents have experienced broken utilities and amenities. They have reported broken sinks, easily clogged toilets, damaged showers, windows, and doors not properly closing, and many other problems. The most inconvenient setback for Zeve was when the elevators stopped working.
"The elevators broke down and everyone had to take the stairs to their room," she said. "Which is a great thigh workout, I guess, but still. I had to go up to my room on the eighth story."
The broken elevators were an unexpected concern for accessibility. Residents with chronic pain and those who use wheelchairs or walking aids could have been hindered from getting into their own bedroom. Furthermore, for a building that houses more than 300 people and is 10 floors tall, it is imperative to have a guarantee of accessibility, which Vi Hilbert seems to be lacking.
---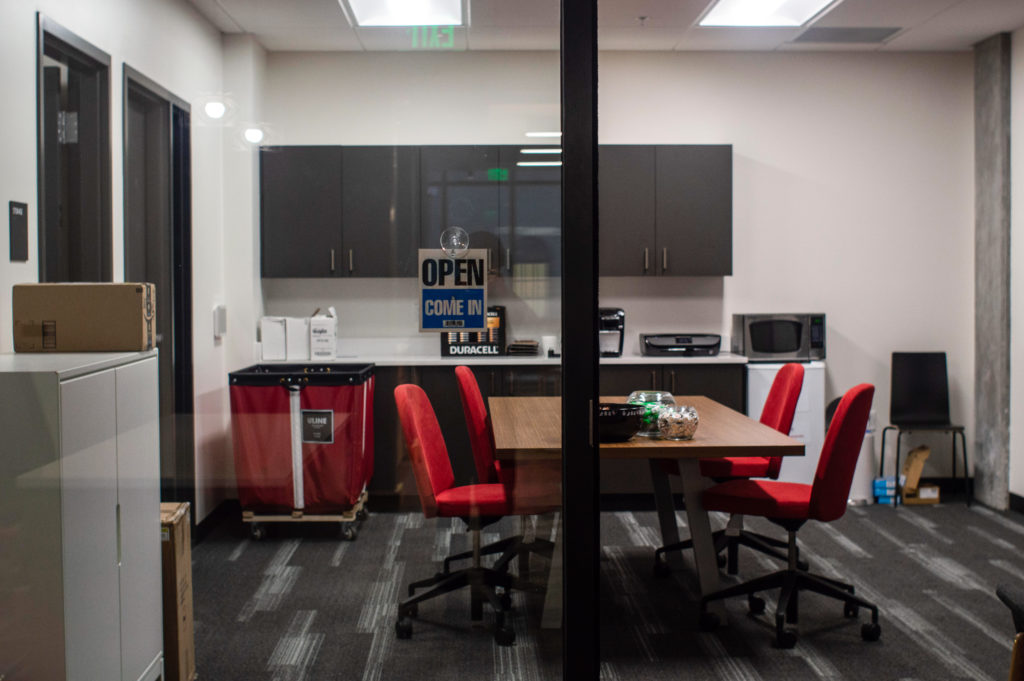 Many spaces of Vi Hilbert are left empty with staff nowhere to be seen.
---
Vi Hilbert residents have been paying full rent—which starts at $1,000—throughout this process, while the university receives thousands of dollars for every day that the construction continues.
Maya Carvajal, the Vice President of Internal Affairs in the Resident Hall Association (RHA) has hope for the students and their on-campus living experience. RHA consists of Seattle U residents who are dedicated to providing a smooth living environment for all tenants. The school's addition of a new building entails a variety of new tasks for RHA in creating a comfortable setting for the new residents of Vi Hilbert.
"I can see the construction going on, but I'm hopeful that it will be completed soon and that the residents will be happy living here," Carvajal said. "It is a great space, and from what I can tell, residents are enjoying it."
Most residents view RHA as an organization that manages programming for the different housing communities, but Carvajal wants residents to be aware that they are available for much more than that. RHA is committed to serving its residents as well as being a voice to communicate their needs. Carvajal wants to remind students that RHA is committed to assisting Vi Hilbert's residents in the face of the inconveniences.
As construction wraps up on Vi Hilbert over the next few months, students will continue to settle into their new home.
Asma may be reached at
[email protected]
Leave a Comment