The Stuart T. Rolfe room in the Admissions Building was packed with people from various walks of life. There were people in traditional clothes from their respective cultures, while others wore western clothes. The mix of east and west was representative of what Africa Night is: it showcases the diversity among African people and their heritage.
Seattle University's African Student Association (ASA) organized this year's Africa Night, which took place
on March 2. This is the second time ASA has hosted Africa Night.
"Africa Night is supposed to be an event that highlights the exciting and the lighthearted parts of African culture that people don't necessarily think about," ASA President Miracle Orji said. "I think people see Africa as only one thing, as a singular continent where all the cultures are monotonous…people don't see that it's nuanced."
Orji said that the reasoning behind the event was that she "wanted to do something just with African Student Association hosting it, where we can dance and listen to cool music and eat cool food."
Africa Night was a collaboration between Seattle University's ASA and Seattle Central's ASA, and featured cultures from Somalia, Ethiopia, Kenya, Rwanda, Ghana, Nigeria and Namibia. Africa Night showcased different African cultures' food, dancing, fashion and history. There were also songs and poems about black identity that were not specific to one country.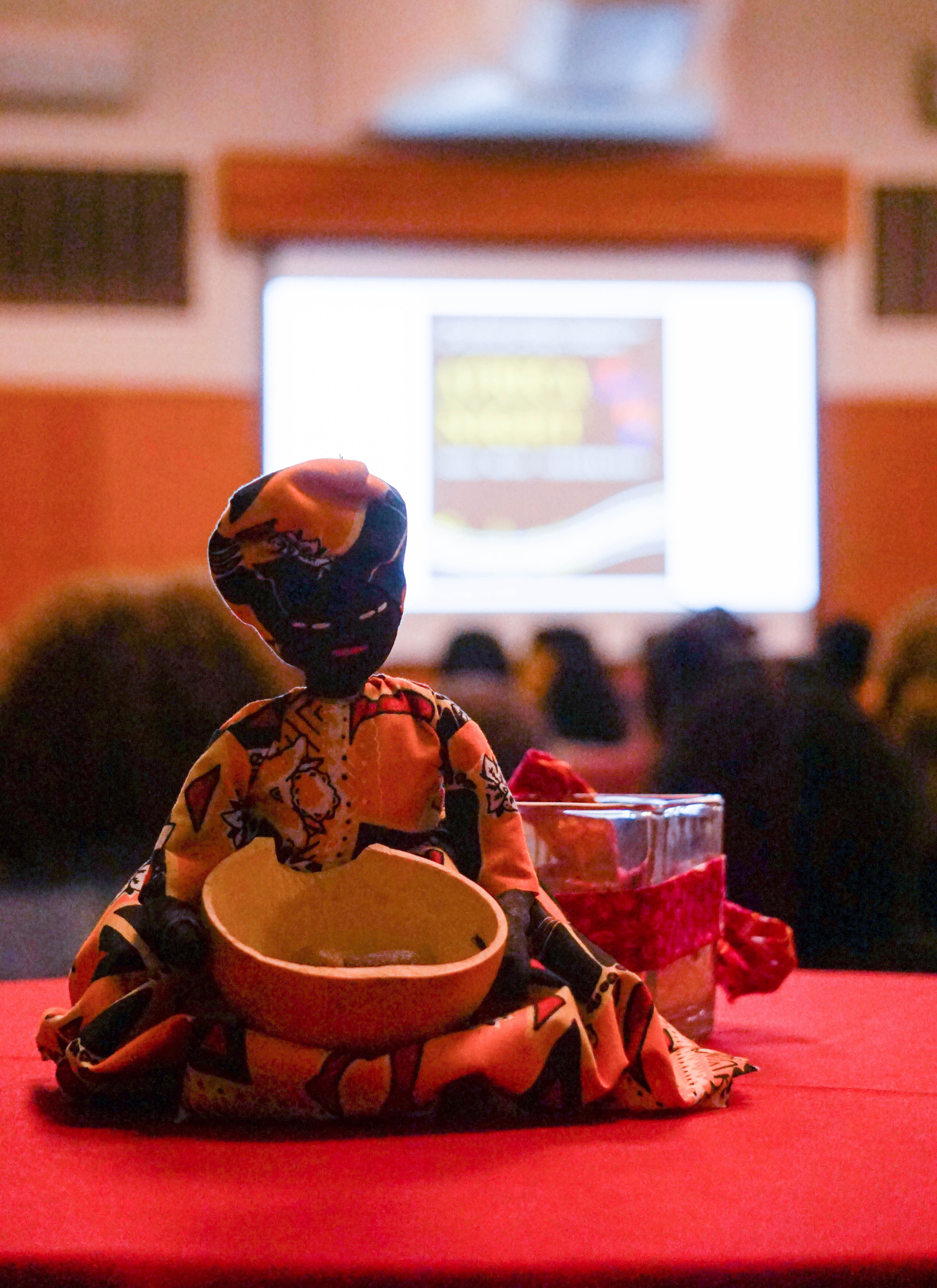 Africa Night was full of music, dancing, and celebration of the many different cultures rooted in Africa
ASA and professors from Seattle University's Global African Studies also put on Africa Day, which usually happens Spring Quarter. Anab Nur, an ASA board member, described Africa Day as more educational, while Africa Night is a celebration of culture.
Having organizations and groups like ASA is important to creating a strong sense of community on campus. Events like Africa Night illustrate the importance of having on-campus groups that let students embrace their heritage and their cultural identity.
Betty Beza, a Seattle U student who participated in a dance that ASA performed, said that Africa Night reminds her to be proud of who she is.
"Africa is where I come from and I should always have that in mind," Beza said. "I should embrace where I come from and show people, and let people know how Africa is and how diverse it is."
Functions like Africa Night help students create a home in Seattle, even when their family and homes are thousands of miles away. Beza, who is Rwandan, said that having a community like this in Seattle helps make Seattle home.
"These are people that I have always shared my life with," Beza said. "These are people that have the same beliefs as me, so it's always good to see people where you feel like you are home."
The feeling of empowerment, solidarity and community even reaches those who do not have cultural ties to Africa. Seattle University Student, Lexi Fort, came to Africa Night to support her friends who were participating in the different events throughout the evening.
"I'm here to support them and build them up from someplace that is far from Seattle and be able to experience that great culture and incredible feeling of different identities," Fort said.
On campus representation, such as ASA, Black Student Union and events like Africa Night and Africa Day, are significant to black identity and cultural identity groups, especially at a school that is predominantly white. ASA provides a space for students who identify as African to talk about issues that directly affect them.
"We just have conversations about different things," Nur said. "Like last meeting, we talked about toxic masculinity and that culture. We'll talk about anything that's relevant that we want to have conversations about, and then everyone has different opinions."
The ASA meets every Monday night from 6 to 7:30 p.m. in room 390 of the Office of Multicultural A airs in the Student Center. Additionally, the ASA has a radio show on KXSU that showcases African pride and culture through music. It's called AfroBeatz and it airs every Friday from 6 to 7 p.m.
The editor may be reached at
[email protected]