Upperclassmen Still Struggle to Find Housing Off Campus
Following Housing and Residence Life's (HRL) announcement last spring that juniors and seniors would no longer be guaranteed on-campus housing, many of those students found themselves frantically searching for a place to live on short notice.
---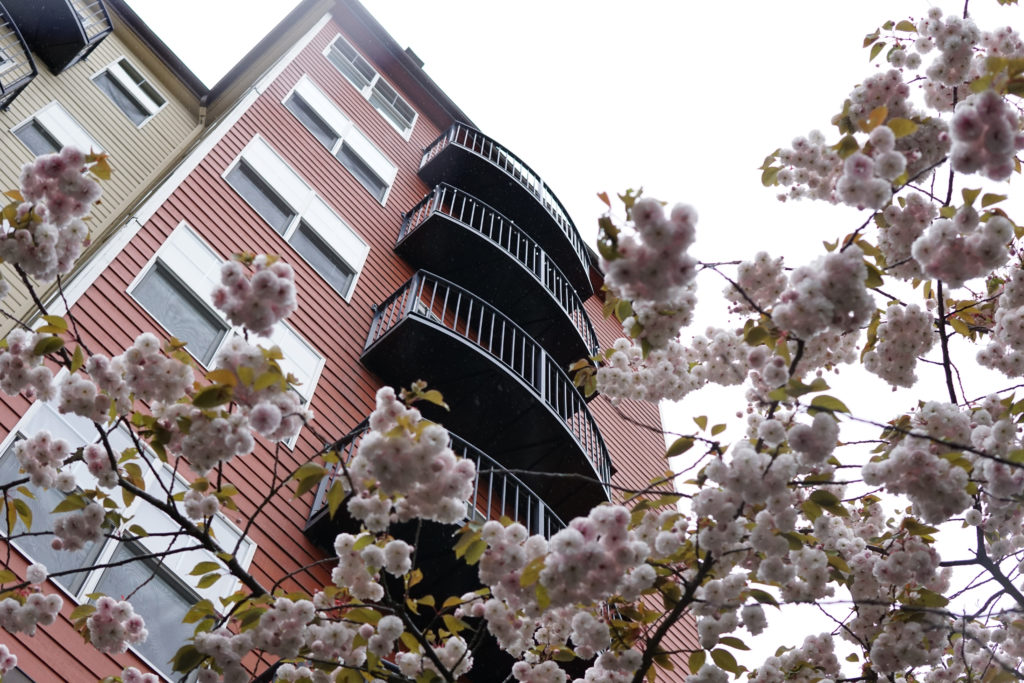 The housing market on Capitol Hill can be extra competitive for students.
---
This year, the HRL team has attempted to make it easier for students to search for off-campus housing. However, many still find the process frustrating and difficult, especially in a city where the cost of living has increased by 3.4 percent in the last 12 months, according to the Bureau of Labor and Statistics.
"It's just kind of a hassle, the timing of it all," said junior creative writing major Cody Ireland. "It is during finals, they do tell you fairly late in the quarter; and if you're not staying for the summer, you do have to pay summer rent, unless you put yourself in storage and sign the lease for August or September."
Ireland said that he had originally planned to live in a Murphy apartment with a few other people, but once Housing sent out the email with its announcement, the group fell apart. He only just happened to find someone else who needed a roommate.
This year, he hasn't been able to find the time to search for an apartment now that his roommate is moving out.
"I haven't started looking," he said. "I know I need to move out, and it's kind of like last year. I knew I needed to start looking, but I didn't because I was busy with other things. It's just the timing of everything is awful…It's a bigger weight on my mind this year because I don't have anyone else, as well, looking with me."
Junior visual arts major Olivia Donahue expressed that her experience last year was similarly frantic.
"It was kind of crazy; it was very confusing," she said. "I would say those are the two words I would think of."
Like Ireland, she just happened to find housing on campus. However, she thinks that it's been easier this year because of the longer timespan.
"I went to the off-campus housing workshop, which was actually super helpful because I didn't even know where I was supposed to look for a place to live off-campus, and I had no idea how these processes even work," she said. "And I think that because of Housing's new policies towards essentially kicking juniors and seniors off campus, I think that they have definitely done a better job of communicating this year on what you need to do and what the timeline is…I would say the housing resources have been a lot better this year in general."
Sophomore political science major Gloria Herrera expressed frustration with the inaccessibility of many of those resources.
"I think there's been a few campus- wide meetings where they are supposed to offer tips and recommendations, and I think there was one off-campus housing fair we were supposed to have," she said. "However, I cannot attend any of them because they're in the afternoons and I have class during that time or I have work."
Ireland said that he was in a similar situation: many of the resources that HRL offers happen at inconvenient times, leaving some students without any resources in their search.
Director of HRL Kathleen Baker explained that the decision last year came after many years of trying to expand its residences to accommodate growing on-campus demand.
Seattle U has reached its capacity— roughly 2,100 students will be living on campus next year.
"We have pretty much maxed out the available space on campus," Baker said. "But there's only so much you can increase capacity before you've done it too much. And we're right at that limit right now."
Associate Director of Housing and Residence Life Tim Albert added that Seattle U's shortage of housing had been building up for several years prior to their announcement.
"Even though freshman class has gone up a little, most of the demand has come from additional juniors and seniors who used to go off campus, who wanted to find housing," Albert said. "What we've really seen is that's really happened within the last five years, where we've seen a huge uptick."
Albert cited that roughly three times as many juniors and seniors have been seeking on-campus housing in recent years.
To accommodate that change, Seattle U will be adding another residence to house 280 more students on campus.
For now, though, Albert believes that the burden rests primarily on students.
"We're here to be a resource for students, but at the same time, we cannot find the apartments for students," Albert said. "We can help them, such as having the fair, having the different programs, but students are gonna have to put some work in in order to find it."
Alternatively, Herrera concluded that HRL needs to make a greater effort to support students.
"I guess it's somewhat of a positive because it forces me to grow up more, but I also feel like I'm kind of just figuring things out for my own," Herrera said. "I think in that sense, it's kind of Housing and Residence Life's obligation to assist their residents and assist their student body."
Josh may be reached at
[email protected]
Leave a Comment