Upstream Music Festival Looks to Promote Local Talent
On May 11-13, Upstream will conduct its inaugural festival, bringing together acts from all over the Pacific Northwest to showcase their talents. In a phone interview, Executive Producer Jeff Vetting shed some light on what to expect for attendees.
---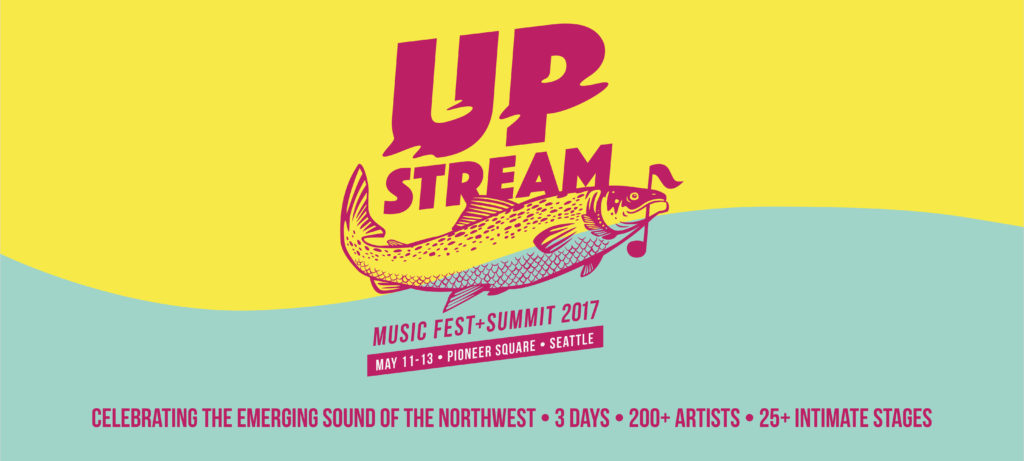 Upstream Music Fest + Summit takes place on May 11-13.
---
What is Upstream Music Festival?
JV: Upstream Music Festival and Summit is a three-day music festival and conference in Pioneer Square taking place May 11-13. We will transform Pioneer Square into a multivenue urban festival. The focus of the Summit is the future music economy.
What is the main goal you have for the festival?
JV: Our ultimate goal is to focus on the emerging artists. We want to make our PNW a thriving economic area for musicians and artists and make sure they have the tools to thrive in their trade.
Is Upstream an attempt to make Seattle a hub for musicians?
JV: Exactly, we want to be a hub. We need to make sure we are watching out for our local musicians and scene. We want to make sure that we are shining a light on the area for others outside the region to see.
How does Upstream compare to South by Southwest (SXSW)?
JV: They are a great influence of ours. We talked about the most impactful way to help artists here in the PNW and the SXSW model was one we identified closely with, along with festivals like Treefort and Capitol Hill Block Party. We think of ourselves as SXSW 30 years ago when they first started out. They did it to bring the music industry to Central Texas and shine a light on their bands. Now they are a huge economic generator for the city of Austin.
Seeing as the festival is comprised of 75 percent local artists, how did you go about choosing the acts?
JV: We had a submission process that over 1,200 artists and bands signed up for. Some of them came from that. We also brought in celebrity and guest curators and influencers to come up with their top choices of bands from around the region. It is not just Seattle; we have bands from all around the PNW coming to perform, and we even worked with the British Columbia and Canadian government to get some Canadian bands to come down. We also made sure that we were a multi-genre festival. We tried to get quality bands from these genres across the board.
What about the bigger names on the lineup from outside the PNW?
JV: We wanted to highlight emerging artists on the national/international scene that we thought should get more love, and we thought Aluna George and Shabazz Palaces really hit those goals. We also wanted to find some in roads for music discovery. We wanted those recognizable names at the top and throughout the bill that would bring in a more casual music fan, and in doing so allow them to discover less recognizable artists at the festival.
Where do you see Upstream in five years?
JV: I hope we are still grounded in our mission. Obviously we want to grow, but we want to keep true to helping the PNW and its emerging artists.
Willy may be reached at
[email protected]
Leave a Comment