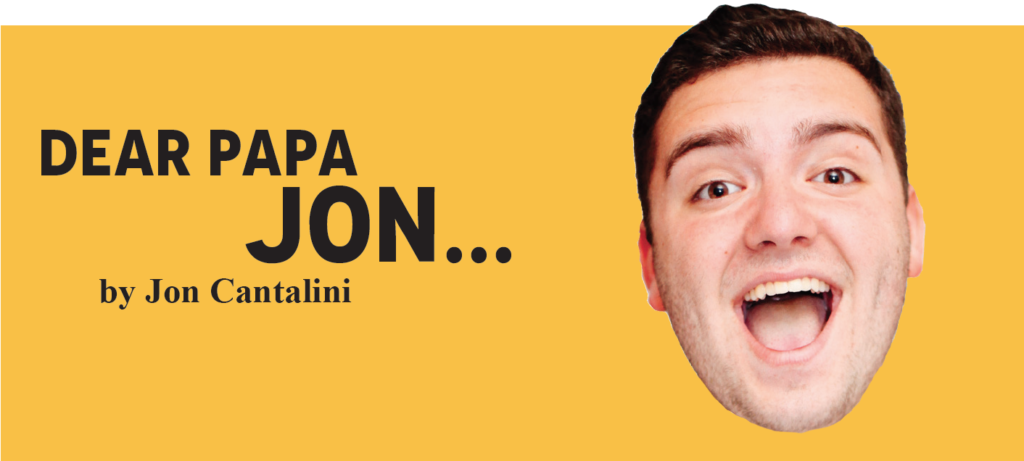 Q:
Hello papa,
I am sitting in the Quad and all of a sudden it started to pour rain… why is the weather so unpredictable?
Your man,
Steve Pool
A:
Hello Mr. Pool,
I thought that you were supposed to tell me what the weather was doing? ANYWAYS, I think that because it is spring in Seattle, the weather has full reign on what it wants to do. Just don't question it.
Sincerely,
Papa Meteorologist John
Q:
Heyyoo Papa,
Why won't Father Steve divest?
Your eco friend,
Person Green
A:
Hello Person Green,
It's indirect, baby…
Think about it,
Papa J.
Q:
PAPA!!
I think my boss hates me. They always try and get me in trouble when I'm doing nothing wrong…
Scared,
Hard worker
A:
Hello hard worker,
I suggest you work your butt off and steal their job. No better revenge than increasing your paycheck.
Your cynical friend,
Papa Jon
To submit a question, go to http://ask.fm/DearPapaJon. I can't wait to hear from you all!! Love, Papa Jon