Seattle University Tennis Coach Adam Reeb Gets National
Seattle University Tennis Coach Adam Reeb was recognized as The United States Professional Tennis Association's 2016 college coach of the year for the Pacific Northwest Division. With just a few matches left till the end of the tennis season, he reflected on this achievement and his time at Seattle U thus far.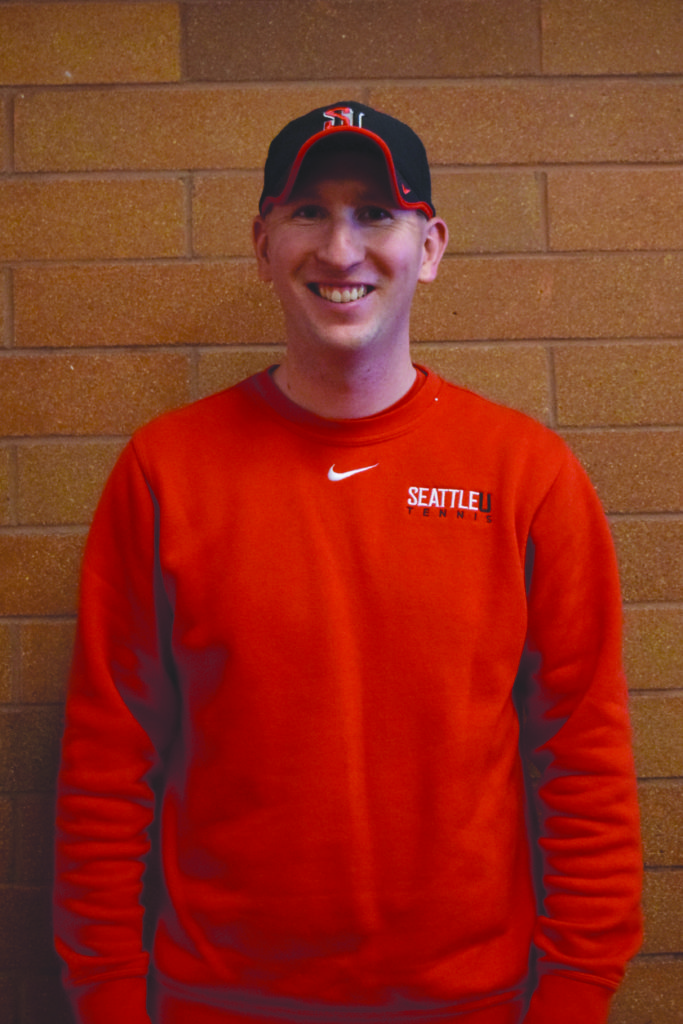 After coaching the SU men's and women's tennis teams for almost two years, Adam Reeb was awarded as the USPTA's 2016 College Coach of the Year.
Q: How does it feel to be recognized by USPTA?
AR: It feels really good. It's definitely humbling and surprising. It wasn't anything I was expecting, but it's always great to feel like you're being recognized for the hard work you're doing. But I think it's a great to the student-athletes here. Coming in was never an easy transition, kind of taking over a program, but I felt like I was really welcomed with open arms and they've been really great to work with. They're the ones that are putting in the work and doing all those things, so it's definitely credit to them and to my coaching stuff, my great assisting coaches. When you're surrounded by good people, you're going to get good results.
Q: What do you enjoy most about coaching this group of student-athletes?
AR: I love their energy and their work ethic. What I love about college coaching is being part of a team, being able to build something and everyone working towards the same goals. That's really exciting and fun for me to be able to have that opportunity and to hopefully be able to mentor and lead student-athletes who are in my shoes. You know, 10 years ago I was in their shoes, so I know what they've been through, and college tennis was the best experience ever. I just want to be able to provide them with a great experience to look back at graduation and feel like they've improved and enjoyed being part of the team.
Q: There are a few more matches before the WAC tournament, what are your plans till then?
AR: During the last two weeks we've had conference competition, we haven't gotten the results we've wanted but we were very close and the effort was great. You learn more when you lose then you win. We feel like we didn't apply some things that we can do even better so we're just focused on that and focused on getting better everyday. And I'm really confident that if we improve just a little bit and really take care of those things we saw that we can get a little better at in the last couple weekends, we're going to really like our chances at the WAC tournament.

Yesenia may be reached at
[email protected]
Leave a Comment