As the NBA season comes to two-thirds completion, Willy names some of the most noteworthy players and coaches so far.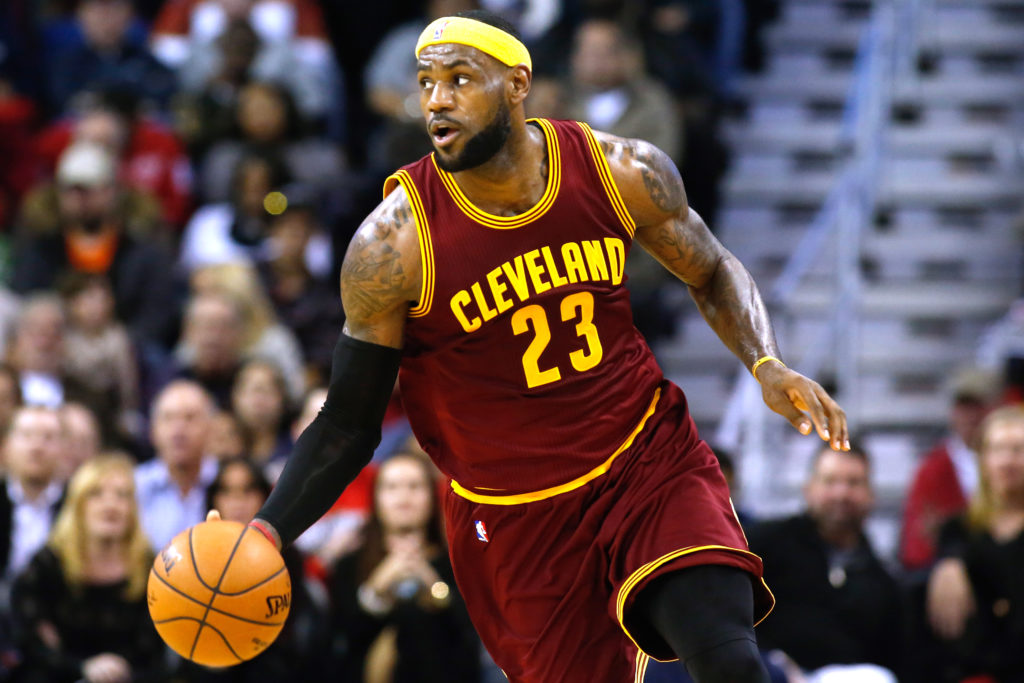 LeBron James is leading the Cavaliers who are the currently the top seed in the East.
MVP: Lebron James
There are so many ways this one could go. You've got Russell Westbrook averaging a triple-double right now; James Harden right on his tail leading the Rockets in a resurgence after a poor 2016 campaign; Isaiah Thomas putting this Celtics on his back, all 5'9" of him; and Kawhi Leonard having a brilliant year as the Spurs haven't missed a beat with the retirement of Tim Duncan. But the king reigns supreme. LeBron James could have won MVP for the past three years, since his last win, but people take him for granted. The guy has been in the NBA Finals six straight years! And he still is the driving force of his team. The Cavaliers are 0-5 this season when James doesn't play, and 4-19 since he rejoined the Cavs in the 2014-15 season. He is averaging a career high in assists in his 13th season. He is the most valuable player to his team in the league.
Defensive Player of the Year: Kawhi Leonard
There is a part of me that wants to give it to someone else as Leonard has taken home the award the past two years, but nobody stands out ahead of him. Draymond Green anchors the Warriors defense, but Kevin Durant has actually had a better defensive rating. Rudy Gobert is a force to be reckoned with in the paint, but are the Jazz high profile enough for him to take home the award. No is the short answer. Leonard has one of the highest defensive ratings in the league and is the best one-on-one defender, able to wrap his assignment in a blanket. He also can come up with clutch defensive plays, as shown with his game winning block of James Harden against the Rockets.
Rookie of the Year: Joel Embiid
Well this is weird. Embiid has played 31 games this season, and that's all he will play as he is out with a knee injury the rest of the season. No rookie has won the award playing less than 55 games. But when Embiid played he looked close to All-NBA level with averages of 20 points, 7 rebounds, 3 assists, 3 blocks and a steal per game in just 25 minutes. That is amazing. No other rookie is even close except for teammate Dario Saric, who has come on of late with Embiid going down and leaving a hole to be filled, but Embiid was electric on the court. I don't care how many games he played, it was a big enough sample size to show that the 76'ers have a future star if he can stay healthy.
Sixth Man of the Year: Lou Williams
Williams is in the awkward situation of supplanting his new teammate for an award that he may have won. But, it appears Williams may have the edge over new teammate Eric Gordon. Williams was averaging a career high coming off of the bench for the Lakers before being traded to the Rockets, where he has been just as potent. This award will go to either Williams or Gordon once the season is up, but Williams gets it for now unless his numbers drop off playing in tandem with Gordon.
Most Improved Player: Giannis Antetokounmpo
Giannis may have won this last year if not for CJ McCollum's strides, but even so, he has made further steps this year. Giannis currently leads his team in points, rebounds, assists, blocks, steals and field goal percentage—something that no player has ever accomplished. He is known as the Greek Freak for a reason. He has abilities to do what many others can't with his athleticism. He is the cornerstone of the Bucks franchise that should be on the rise in years to come.
Coach of the Year: Scott Brooks
In reality, Scott Brooks won't win this award unless the Wizards make a run for the 1 seed in the East. This race is wiiiiide open. It could be one of any Steve Kerr, Greg Popovich, Quin Snyder, Mike Dantoni, David Fizdale or Brad Stevens. All of these guys have done a lot of good with their teams, but Brooks has done the most with the least. The Wizards sit at the No. 3 seed in the East currently on the strength of their starting lineup. Brooks has a fast point guard in John Wall like he did with Westbrook on the under, but Wall plays a different style. He is quicker and more willing to pass. Brooks has made the Wizards relevant and they are ready to make a push for the title.
Editor may be reached at
[email protected]