Two All Time Greats Make Tennis History
If you are a tennis fan, you may not need to watch any more matches after the events of the Australian Open this past weekend.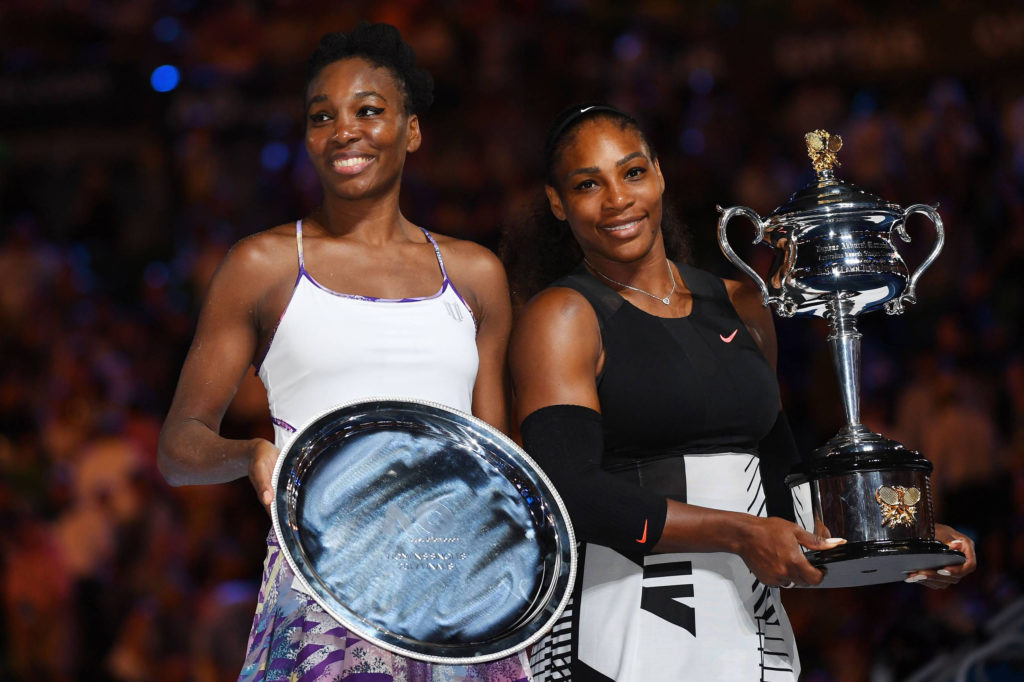 Venus Williams (left) and Serena Williams (right) pose with their hardware after the match.
Fans were treated to some of the best tennis matches, and finals, in recent memory as Serena Williams and Roger Federer took home Grand Slam titles. These wins were both historic and important for different reasons.
Serena made it to her final looking to win her 23rd Grand Slam title, what would be an open era record. As fate would have it she would meet her sister Venus in the final and have to go through her, and she did just that.
Serena beat her sister to win that 23rd title and solidify her spot as one of the greatest tennis players ever. She won the match in two sets, both 6-4.
"My first Grand Slam started here, and getting to 23 here, but playing Venus, it's stuff that legends are made of," Serena said. "I couldn't have written a better story."
Serena played emotional as always, breaking a racket in the early going before settling down to calmly get the win. Her win also means that she moves back into the world No. 1 ranking, and what will be her 310th week at that spot.
On the men's side, Roger Federer made an unprecedented run to the final to face one of his all time rivals, Rafael Nadal. At the age of 35 Federer became the oldest man to reach a major final in 43 years, and the 4th oldest to win a Grand Slam.
It was an impressive feat in a sport where most men run out of stamina around the age of 29-30. He was pushed to five sets against Nadal, but was able to put every bit of energy he had into the match and pull out the win, his first major title in over four years.
The Grand Slam win was his 18th, extending his record as the winningest man in major championships.
"Against Rafa it's always epic," Federer said in a television interview. "This one means a lot to me because he's caused me problems over the years."
The two have one of the most storied rivalries in tennis history. Nadal leads the rivalry by a lot, winning 23 games and losing just 12, which made the win all the sweeter for Federer. He also leads their Grand Slam matches 9-3.
Overall, the Australian Open provided us with one of the greatest
weekends of tennis, probably ever. There were two great finals and two legendary wins from legendary players.
The editor may be reached at
[email protected]
Leave a Comment