The Seattle Department of Construction & Inspections has approved the permit needed to begin the construction of a new youth jail in King County that will cost $45 million. The facility's construction has been met with public outcries and protests.
A third party has issued a request for an appeal of the permit, which will now be reviewed by the city's hearing examiner.
The construction of the building is part of the Children and Family Justice Center project, which is estimated to cost a total of $210 million. The majority of the budget will go toward courthouse and program spaces not available at the Youth Services Center, including a daycare center, a youth program space and more.
---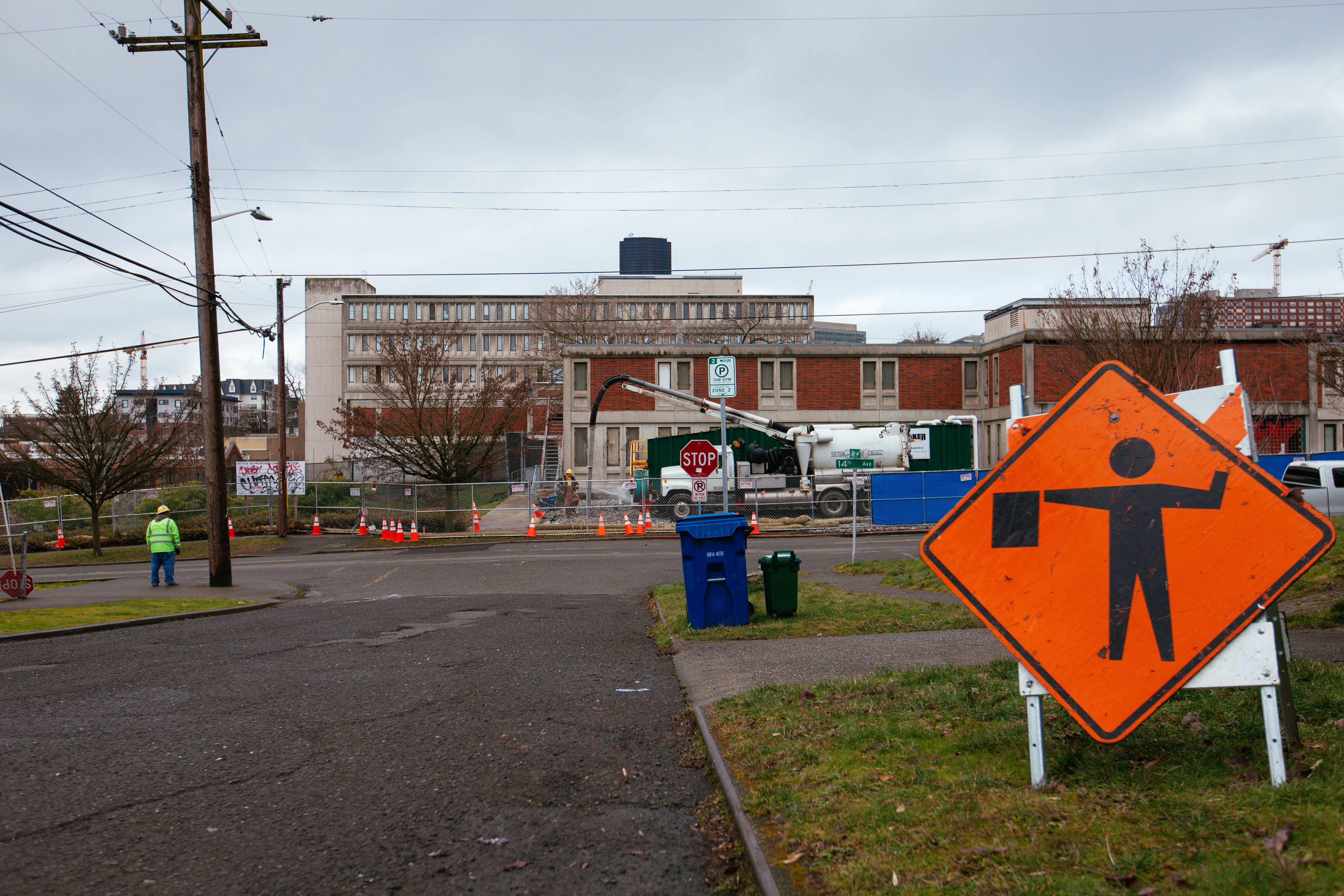 New construction on the East Side of the King County Juvenile Detention Center.
---
The proposal envisions a facility with 112 beds, almost half of the current 212. Opponents argue that there is no research-based evidence which proves that higher rates of incarceration will eliminate a need for youth detention. Instead, they say there is notable research  demonstrating the consequences of youth incarceration.
Construction of the new building is expected to be completed by 2019 and is said to include a library, mental health center, spiritual centers, recreational activities and mentoring programs.
Many Seattle University students have expressed concern about this decision, what it means for the community and to those working to dismantle the prison industrial system.
"The youth incarceration system is a gateway to the adult incarceration system. Our prison industrial complex needs prisoners to thrive, and as evidence shows, incarcerated youth are more likely to reoffend and end up in the prison system again, versus a youth that got reprimanded for their actions in another way," said Jocelyne Foresman, senior interdisciplinary liberal studies major and former peer mentor within the jail."The youth incarceration system creates future prisoners for the prison industrial complex."
According to a petition titled  Don't Cage Kids: No New Youth Jail in King County, "The county's own study of the existing youth detention facility described it as "generally in good condition" and said repairs to the existing structure would cost $795,981…not even a million, let alone over $200 million."
"The fact that Seattle is going to spend $210 million dollars on a youth jail shows that they value the prison industrial complex more than they do a child's well-being, education, and future livelihood," Foresman said.
Supporters of the petition have been working to create lasting change, and to end youth incarceration.
Many local organizations, such as EPIC, YUIR, Black Out WA, Creative Justice, Village of Hope and the larger #NoNewYouthJail Coalition, have done that visioning work, and are actively developing alternatives to youth incarceration.
"We don't need a new youth jail. We shouldn't have a youth jail to begin with," Foresman said. "We should have better education for youth around racism, the prison system, our rights as citizens, laws and policy, drug use, and the word 'no.'" Instead of building this jail we should put our money into the education system, rehabilitation centers, and counseling services."
Even the Seattle City Council passed a resolution to work towards zero use of detention for youth.
"That work should start today," said the group's petition to continue blocking the youth jail.
"How the new youth jail was proposed on the ballot was abusive and unjust, just like our criminal justice system," Foresman said. "The choice to deceitfully display the new youth jail as a 'Children and Family Justice Center' shows that Ed Murray and the city of Seattle didn't believe the city would back them if they knew what was truly being proposed."
Madeline may be reached at
[email protected]