New AD Shaney Fink Looks to Lead by Example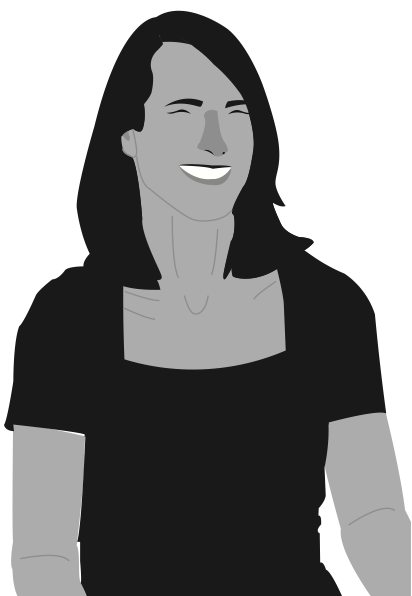 While the Redhawks Basketball team traveled to the eastern portion of Washington State last week for an invitational tournament, I spoke over the phone with new Athletic Director Shaney Fink to discuss the future of Seattle U athletics.
Welcome to Seattle U, and thanks for taking the time to speak with me. The campus is excited for another year of Redhawks athletics, and we're all interested to learn more about your experiences at the University of San Diego, and your goals for our program. When did you know you wanted to be an athletic director?
SF: Hmm, that's a good question! Not as easy to answer as one might think, but I would say from the first moment I started coaching, I've always moved towards leadership positions. I don't really think I knew that was my path though until the last five years when I was a senior associate athletic director at USD. The way that role was set up I was not managing the entire department, so I knew I was going to be ready for that next step.
What's your favorite moment during your time at USD?
SF: I have a bunch of them! I know I absolutely love the relationships with the students, and I sat with an athlete when she received her first full offer of employment after her time with us, and she was just about to sign with a company. That was a moment that really meant a lot to me. I also would say when we won the Northwest Conference championship in both men's and women's basketball in 2008, that was really fun – I love championships!
How do you define "success" in athletics as the director.
SF: You know, really promoting the university and working in mind with the university is key. Ultimately I think we see our results not in a day-to-day basis, but five, 10, 15-years down the line. When you can look back and see the kids who've graduated, and the success of our programs and the alumni – that is what's important.
Obviously academics is really important here at Seattle U, As a small private institution, how do you steer the program to maintain those high standards and recruit effectively for competitive teams?
SF: I think owning that's who we are. We are absolutely an institution of high academic standards, and so we want students who want to take advantage of that, who see that as a perk. We want students who see that as a benefit, and a reason why they want to do their sport at Seattle U. I see that students who are committed to academics and disciplined are the same students who are gonna be successful on the field. If you harbor the skill set which makes a good student, they are also going to make you a better athlete. They are also the same things which make you a good professional later, so just tying it all in is very important.
What are your most outstanding qualities as an athletic director?
SF: I think you'll see quickly that I'm engaging and I'm outgoing. That I love working with the students and I love working with the faculty, I'll be involved in the community, and that I and our staff are very much into building teams. Getting people to work together and figure out how we can improve communication.
If at some point in your future you move on from your position at the university, what will you have wanted your impact or legacy in Seattle U athletics to have been? What will you have wanted to accomplish while you were here, and what impact will you want to have left?
SF: Just having alumni as role models, and to have people look at our athletes and be like, 'wow', wherever that is. To have just really amazing leaders that serve as examples for the next generation of student athletes. I think athletics really provides the opportunity to celebrate those leadership skills as well as develop them, so I would love for that next batch of students to come into Seattle U and say, 'I wanna be like…' – fill in the blank here. It could be across any sport, someone we all take pride in not only their athletic success, but their leadership as well.
What do you think about Seattle so far, and what's your favorite part about being in the city?
SF: It's so green! I love the energy and the people, I just like the environment. I feel like people genuinely care about one another. Its subtly more different than I realized, but I am excited about that, and all the different things there are to do in this beautiful area.
Les may be reached at
[email protected]
Leave a Comment