When Seattle University denied its adjunct faculty the right to unionize over two years ago, their reason was constitutional: religious freedom. Since then, members of the Seattle U community have called into question the relationship between the school's religious identity and the presence of a faculty union.
But the ongoing fight  for unionization at Seattle U is not an isolated incident. Catholic universities across the U.S. have been caught in nearly identical situations with the National Labor Relations Board (NLRB), as adjunct faculties have demanded the right to unionize. In just the past five years, Manhattan College, Duquesne University, Saint Xavier University and Loyola University Chicago have cited religious freedom as a reason for denying the creation of labor unions.
Seattle has defended its stance against the union by specifying it is not the staff organizing that they are against—it is the interference of the NLRB. The fear is "government intrusion," University President Fr. Stephen Sundborg, S.J. explains on his F.A.Q. page on the university website.
"If we are living out our Catholic social teaching, it should have never got to the point where it had to go through a higher court," said sophomore Claire Lucas, a student campus minister.
The university is adamantly protectingg its right to self-governance free of federal interference, despite strongpublic outcries from adjunct faculty over the past two years.
Father Patrick Howell, S.J., a writer for Seattle U's strategic Jesuit teaching plan, explained how difficult it was to reach this decision.
"As a Catholic university, Seattle University is particularly interested in the intersection and interplay between faith and reason," Howell said.
The two concepts are certainly embattled within the unionization struggle. With the administration using the First Amendment  to deny the unionization, faculty members continue to rely on numbers and shared experiences to defend themselves.
The Seattle U administration has centered their defense on the rights of private, faith-based institutions, arguing that the NLRB's ruling to grant Seattle U faculty unionization rights infringes on the religious liberties of a Catholic university.
Sundborg argues that the NLRB ruling was "unconstitutional," as he said in his updates on the Seattle U website. However, it remains unclear how and where constitutional rights will be violated. While Sundborg said the university is trying to avoid an "assertion of jurisdiction over their teachers or faculty," these jurisdictions would only be affecting staff outside of the School of Theology and Ministry, who have been exempted from the unionization vote due to their religious affiliation.
So if there is no jurisdiction over the religious sectors of an institution, is it really infringing on any constitutional rights of religious freedom?
Seattle U relies heavily on its Jesuit mission when making important decisions. This is true for any religious institution, and Sundborg's message effectively conveys the fragility and unifying power of our school's Jesuit identity.
"If we are living out our Catholic social teaching, it should have never got to the point where it had to go through a higher court."
—Claire Lucas, student campus minister
Howell explained that he thinks "Catholic commitment to social justice, to enculturation, and to a mutual and interreligious and ecumenical change," is apparent in the character of the university. Seattle U cannot deny its deep roots in Catholic thought, and to introduce such a legacy to government interference could change the discourse and climate on campus."I don't really see how a union would diminish the university's religious character," said Emma Komers, a freshman art history major.
"My understanding of Catholic social teaching is one of those major aspects is the rights of workers…and that should be at the forefront of the way we live out our mission," Lucas said. "Seattle University is opposing the unionization because of our identity as a religious institution…but I feel our identity as a religious, Catholic institution should motivate us to unionize."
As for creating a collective bargaining process within the university, Sundborg said this would be addressed after the court ruling.
"We would absolutely engage with the non-tenure-track and part-time faculty under an alternative, cooperative framework…and we look forward to doing so after this jurisdictional dispute is resolved," Sundborg said.
However, these statements were given after the ruling had been made to allow unionization on campus. Some students feel this is too little, too late.
"[Sundborg] already came out with this official statement saying that the [administration] will oppose the executive ruling of the NLRB," Lucas said.
All this was done before Sundborg expressed his interest in implementing an independent bargaining process.
The NLRB is not judging schools on the extent of their religiousness. They are evaluating whether or not adjunct faculty have the managerial power to make effective changes within their positions. And according to the NLRB and the faculty vote, Seattle U adjunct faculty do not currently have this power.
University administration declined to comment on how much the union would cost and how that cost would affect our campus. Some on campus believe that administration is opposed to implementing a union due to the overall cost to operate a collective bargaining committee, but Sundborg assures the "issue for the university is a constitutional and jurisdictional one, not a financial one."
---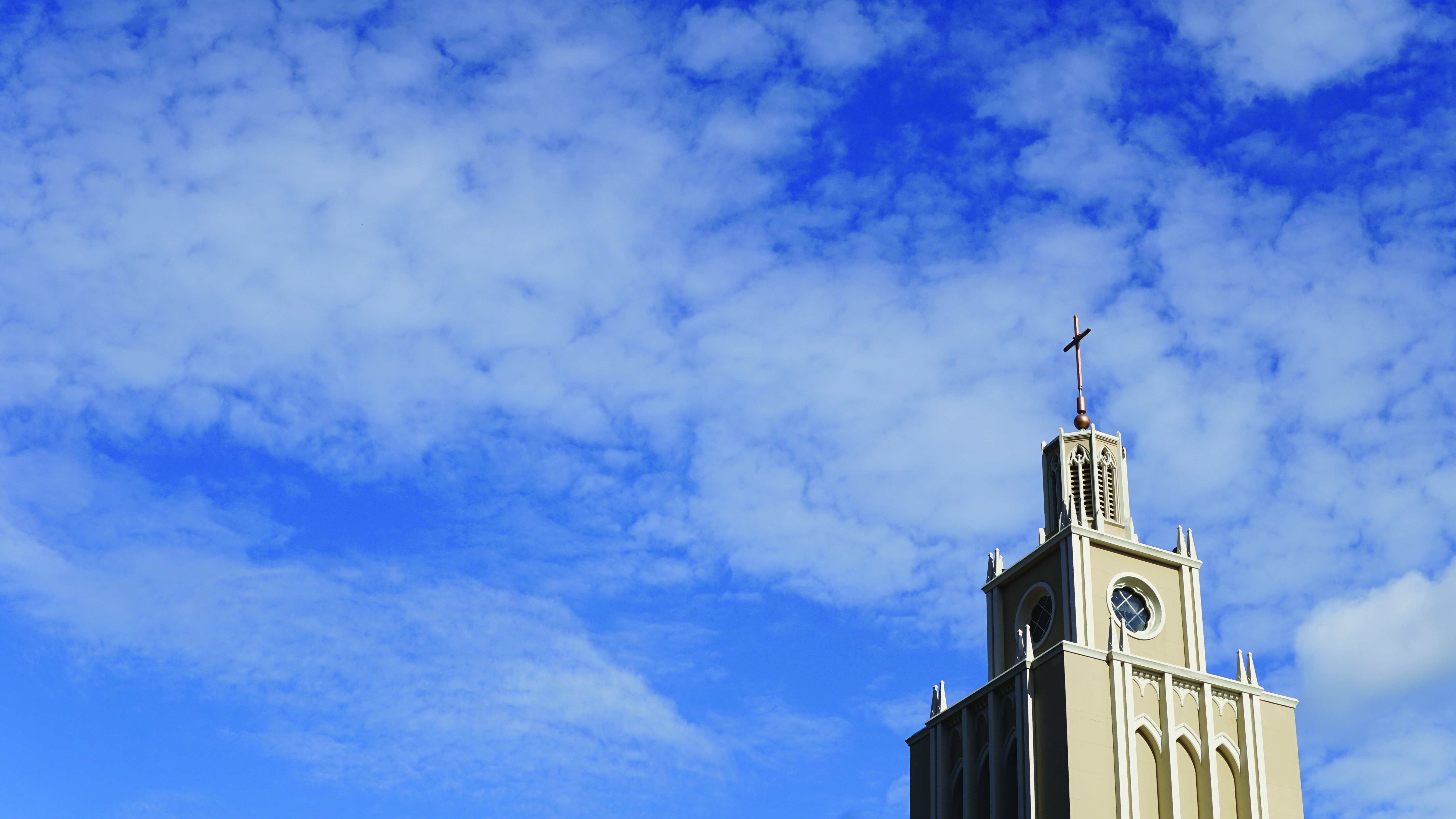 A crucifix rests on the roof of the Admin building.
---
Administration also did not respond to questions as to why Seattle U is unwilling to follow in the footsteps of other Jesuit institutions with unionized faculty, such as University of San Francisco, Georgetown, St. Mary's, St. Michael's, Dominican and Trinity DC.
Seattle U Administration have been reluctant to disclose exactly how this union would impact our campus. While they have extrapolated all the religious components, Administrative Media Relations Specialist Dean Forbes did not respond to questions about how the price of the union and its fundamental implications would affect campus. This silence could sever the campus' feelings about the unionization. In the meantime, skepticism grows as to why Seattle U is not being more transparent with their decision to deny the NLRB's ruling.
In response to this issue of transparency, some students feel that the university may be hiding something.
"Maybe they don't know [what the changes will be], or there is some big impact that will happen and they don't want more retaliation than there already is," said Kasi Gaarenstroom, a junior environmental studies major. "I don't think there would be any other reason to not disclose that information. People should know the consequences."
This unionization may affect the private inner workings of Seattle University's administration, but it could also unite the campus to be stronger than it was before. While the university fears religious severance within the campus, students feel a union will not threaten the school's core Jesuit characteristics. It will be up to the NLRB to decide to review the jurisdiction or not. Regardless, there will be changes happening to Seattle U. Administrators, faculty and students will all have to engage in open dialogue to continue the growth and betterment of our university.
Maddy can be reached at
[email protected]