Veterans Search for New Spaces on Campus
Seattle University is home to many different types of students, each with their own unique identities and needs. Though efforts are made to accommodate those differences, not all are met, namely those of our veterans.
The Seattle University Veterans Community, or SUVC, is currently housed within a section of the Redhawk Resource Hub, a space lacking both in staff and resources.
Tom Hove, president of the SUVC, emphasized the need for better facilities to meet the unique challenges our veterans face. Veterans attending Seattle U have to commute to campus, are often financially independent or have families they must provide for.
---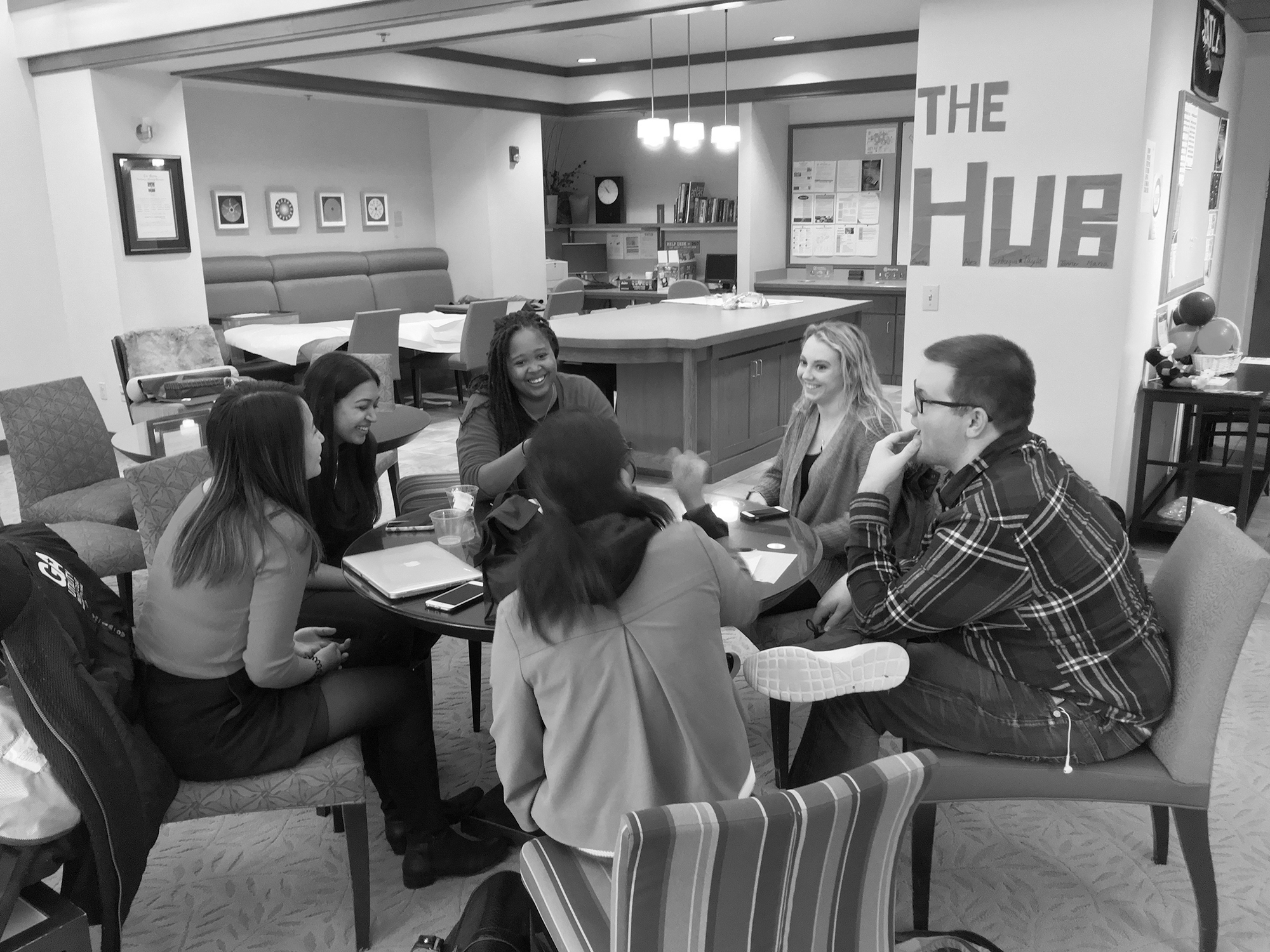 KYLE KOTANI • THE SPECTATOR
---
Though these are common difficulties for many of our students above 25, what is uncommon are the problems that come with accessing benefits from the federal Department of Veteran Affairs. Hove explained that it is a difficult and continuous process that is given very little explanation when one has concluded their service.
"I'd like to see an actual staff member, someone from the VA that knows the VA, knows the system and knows the paperwork to cater to specific point to point problems," said Joe Powell, economics major and member of the SUVC. Powell explained that most of the knowledge student veterans have on VA benefits comes from their own research or was passed down from fellow SUVC members. This not only highlights the value of peers within the SUVC community but also the lack of resources they face. Without a VA staff member to assist them, student veterans are forced to invest time and curtail academic and personal responsibilities, even though they still might receive all the benefits they are entitled to. Hove said that many student veterans rely on VA to cover the expenses associated with college enrollment and would greatly benefit from a staff member to assist them with this process.
The SUVC not only suffers from a lack of resources but a lack of visibility as well. Hove explained that the amount of members actively involved with SUVC is significantly disproportionate to the number of veterans enrolled at Seattle U.
Many student veterans who have become a part of SUVC said they were not aware of it when they began their academic careers, and were only informed through the outreach efforts of the organization itself. Hove said that many student veterans go into university without the knowledge of what resources are available to them, or do not identify themselves as veterans, which complicates the process of providing them with assistance.
"It's very difficult to support constituents when you don't know them," said Rasheedah McClain, non-traditional representative for Student Government at Seattle University.McClain explained that, for student veterans, trying to become involved on campus represents an added time investment to an already busy schedule, and therefore represents more of an effort for a veteran student than it would for the average student. She argued that making a connection with SUVC can be an important first step in becoming involved.
Finding community through groups like SUVC is not only important to a veteran's transition into academic life, but also life after service in the military. "When people come to school and go to college, a lot of time, this is where they are going to transition," Hove said. "By not having these services and not supporting them, you are kind of setting them up for failure."
Veterans are forced to adapt as they go, Hove explained, as a result of the brief orientation period they are given when reintegrating into civilian society. This is a complicated process, compounded by issues like traumatic brain injuries, post-traumatic stress disorder and homelessness.
"When you're in the military, there is a lot of comradery, yet when we came here there was none of that, there was nothing set up" Hove said, emphasizing the importance of SUVC as a place to meet people with similar experiences.
SUVC has worked closely with the veteran groups of other universities to plan and get advice on a future space dedicated to veterans. Ultimately, the success of the project will rely on the contributions of outside donors. Information on SUVC and the services it offers can be found at https://www.seattleu.edu/veterans/.
Carlos may be reached at
[email protected]
Leave a Comment