Say Hello to the New SGSU Elected Members!
Fall is here and, as the leaves are changing, so are the elected officials of  Student Government of Seattle University. On Saturday, Oct. 8, the votes were counted and SGSU revealed the seven new student body representatives. Some hail from neighborhoods as close as the Central District, others as far as Hanoi, Vietnam. But they all share the common goal: representing the student body and affecting change in the community.
---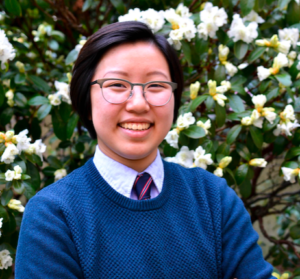 Name: Evelyn Chow
Position: At-Large Representative
(Couldn't be reached for interview)
Evelyn Chow is a sophomore history and philosophy double major with an emphasis in law, ethics and justice, as well as a minor in English Literature.
Chow said that as at-large representative, she intends to create a more engaging environment on campus to connect the student body with SGSU.
"Serving the community has always been a passion of mine, and I hope that this year in SGSU will allow me to bring forth the questions [and] concerns of both students and faculty to create a positive change on campus."
Chow has many special talents. For example, she is bilingual in Chinese and English. She can also rap all of Kanye West's "Gold Digger." Last year, she won the intramural tennis championship on campus.
---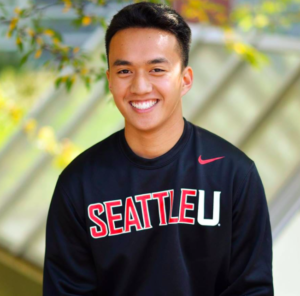 Name: Jess Juanich
Position: Commuter Representative
(Couldn't be reached for interview)
Jess Juanich a freshman pre-major with an interest in international studies and public affairs.
As a native Seattleite who lives in the nearby Central District neighborhood, he hopes to utilize his new position in SGSU to increase awareness of the city's Restricted Parking zone (RPZ) program.
The RPZ permits allow current eligible residents to be exempt from parking zone time limits, thus minimizing congestion near active roads.
Juanich also wants to expand the radius for the Night Hawk. He said that a 10-block radius will enable students, particularly commuters, to connect to a broader scope of Capitol Hill, the Central District and Downtown.
Juanich has his own YouTube channel that he started in seventh grade, reaching up to 110,000 views. He loves playing the piano and as a commuter student, he takes advantage of the various pianos in all of the Seattle U residence halls.
---
Name: Aminata Drammeh
Position: Transfer Representative
(Couldn't be reached for interview)
Aminata Drammeh is a finance major who transferred to Seattle U from Highline College in the south Seattle suburb of Des Moines.
Although she was born and raised in Washington, Drammeh has spent quite a bit of time in Gambia, which is where her parents are from.
One of her goals is to build a community with the transfer students as they finish their education at Seattle U. "I want to become a resource and be able to help you out while I spend my time in SGSU. I hope to meet you all and also be able to represent everyone while I am in office," Drammeh said.
Drammeh intends to be a strong voice for the transfer student community and help resolve any issues to the best of her abilities. In her free time, Drammeh loves taking pictures of flowers, listening to J Cole and watching anime.
---
Name: Luis Torres
Position: Freshman Representative
"I first had a mustache in the fifth grade."
Luis Torres is a Spanish and Journalism double major hailing from the toasty town of Phoenix, Ariz. He's been involved in student government for about as long as he's had a mustache. Torres said as far as policy changes go, he's not ready to impose anything yet since he's only been at Seattle U for a couple of weeks.
"I don't think we've been here long enough yet to really know what, as a freshman conglomerate, issues affect us," Torres said. "Right now I'd rather just sit back and just hear what my fellow classmates feel we need to address and how I can best help with that."
Torres, who can't snap or whistle, is most excited to expand his views and meet people from different walks of life.
"I learn best when I'm uncomfortable," Torres said. He sees SGSU as a platform to help him better understand his own identities, as well as the identities of those around him.
---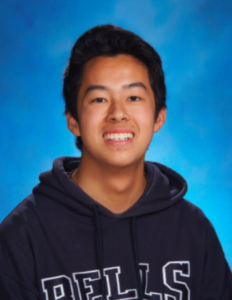 Name: Peter Hoang
Position: Freshman Representative
"I've never tried frog soup, but I really want to try exotic, different foods."
Peter Hoang is a Nursing major from San Jose, Calif. As a freshman representative, Hoang intends to focus on the social justice issues that characterize the Seattle U community.
He is excited at the prospect of using his new position as a means to advocate for the Asian and Pacific Islander community. "For me being a person who identifies as Asian-Pacific Islander, and going to a school which is predominantly white by the statistics, one of the reasons why I wanted to run for SGSU is because I wanted to be an advocate and a voice for the API community," Hoang said.
He said since he's only a freshman, he's not totally sure what policies need changing, but he's very open to listening to his peers, particularly those with different perspectives than his own. "I'm a good listener and I'm willing to listen to other people," Hoang said. "Just in general, being able to create a safe atmosphere for people to express their opinions, I think that's a big priority for me."
---
Name: Giang Nguyen
Position: International Student Representative
Self-described people-person Giang Nguyen is the new International Student Representative. She is thousands of miles from her hometown of Hanoi, Vietnam and is eager to represent the international student community.
Nguyen, who is a finance major, wants to best accommodate international students, particularly student athletes whose issues she says are often times overlooked."That's an untapped area of the community."
Nguyen is most excited to ignite change, to make everyone feel at home and united.
"We're all Redhawks, right?"
Nguyen said she absolutely hates salads: "I'm sorry, I cannot do vegetables."
She loves travelling and languages, which makes her a pretty excellent International Student Rep. She speaks Vietnamese, French and English fluently, along with as a dash of Japanese and Korean.
---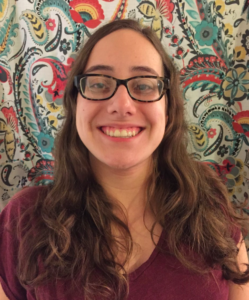 Name: Jordan Ayers
Position: Disabilities Rep
"I really get a kick out of helping people. That sounds really cheesy and altruistic…"
Jordan Ayers is a sophomore English Literature major and biology minor hailing from Boise, Idaho. Issues that matter to Ayers are those pertaining to ableism, feminism, race and the LGBTQ community.
She hopes to change several policies regarding disabilities at Seattle U. One of those issues in particular is sensitivity training, which she says should be required for all Seattle U staff members. "I'm very interested in continuing that work," Ayers said.
She spoke of "a lot of little things" regarding accessibility on campus that she would like to change, such as able-bodied folks' use of elevators when stairs are an option.
Ayers is most excited to connect with students and actually be an advocate for others rather than just hold ideas about social justice in her mind. "It'll be nice to actually be able to act."
---
Editor may be reached at
[email protected]
Leave a Comment