Shaddye Melu Competes at NCAA West Regionals
Over the weekend, senior Shaddye Melu finished up his accomplished Track and Field career at Seattle University.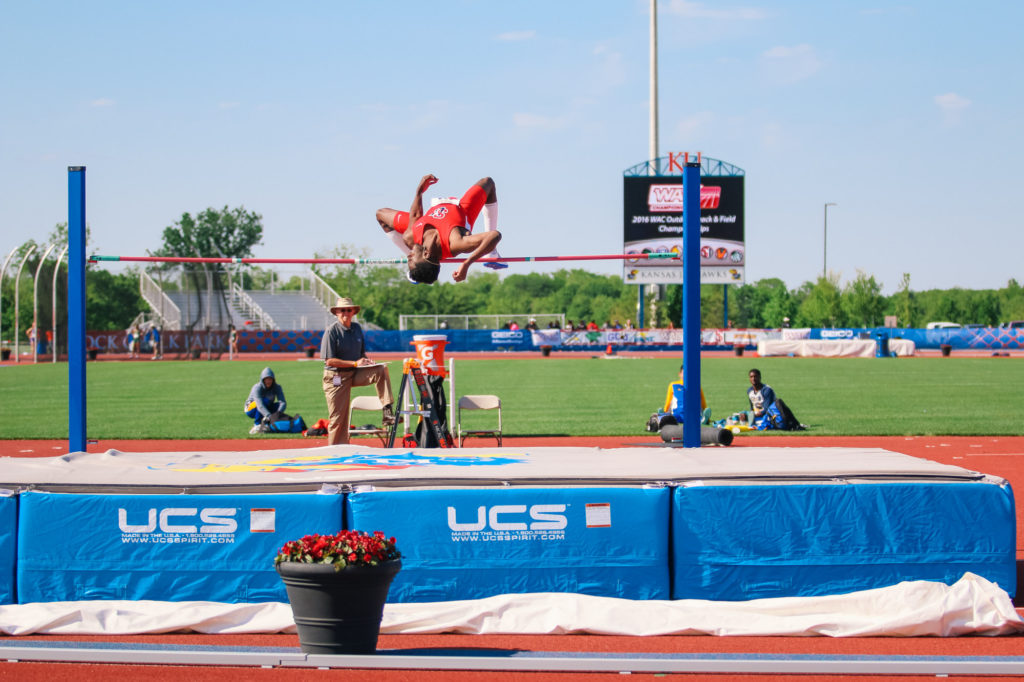 Shaddye Melu won high jump with a final height of 2.07m at the 2016 WAC Outdoor Championships.
---
Competing in the NCAA West Prelims, Melu placed 19th in the West Region in high jump. He jumped 2.12 meters (6' 11.5")
Despite the impressive jump, he wasn't able to advance to the Finals as a top 12 finish is needed. But, he does not necessarily go home empty handed. He left the Western Atlantic Conference (WAC) Finals a champion in both indoor 400 and high jump and outdoor 400 and high jump. His indoor high jump set a new school record.
"Shaddye had quite a successful year," head coach Trisha Steidl said. "While I'm disappointed for him that he didn't qualify on to the finals, I'm truly proud of his work, effort, and focus this year, as well as the person he's become."
Melu has put his name on the Seattle U record books over the course of his collegiate career. He leaves with indoor records (high jump, 400 meter dash, distance medley relay, 4×400 meter relay) and three outdoor school records (high jump, 400 meter dash, 4×400 meter relay).
If you walk through the gym you will see his name up in big letters on a plaque commemorating Seattle University record setters. His name will not be soon-forgotten around these parts.
"His spirit is positive and driven, and he's had a tremendous impact on this program," Steidl said.
Willy may be reached at [email protected]
Leave a Comment