Women's Rowing Places Fourth in Opening Day Regatta
This past weekend the Seattle University Women's Rowing team competed in the Opening Day Regatta on the Montlake Cut.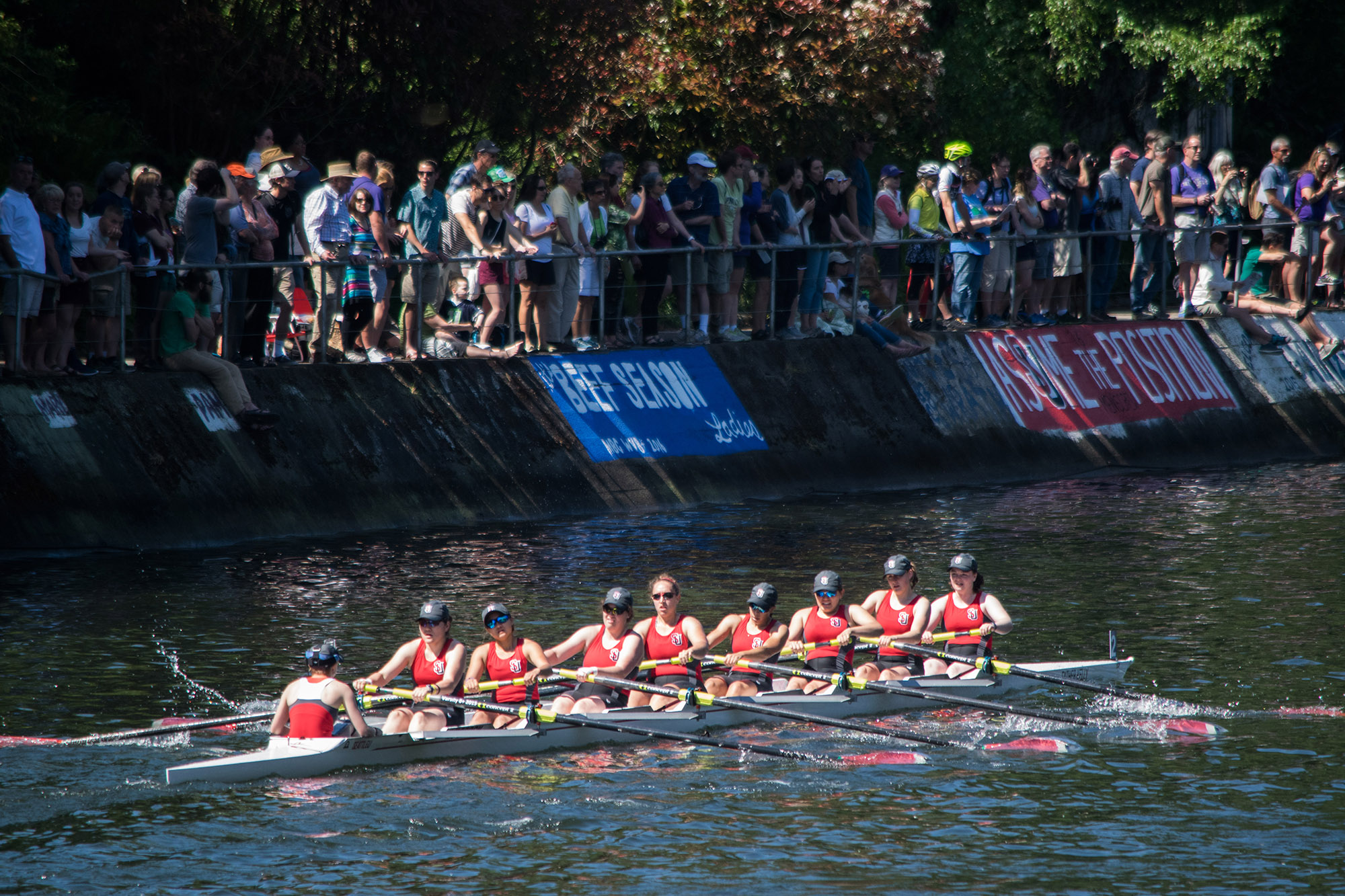 Seattle U Rowing teams competed in the Windemere Cup at University of Washington over the weekend
---
This is an annual tradition in Seattle to usher in the boating season as the weather warms up and the sun comes out. The Regatta combines with the Windermere Cup to create a special day for all the rowers in Seattle.
The Cup brings together rowers from all over the world, with the Russian Men's National Team making their way to the Montlake Cut for this year's event.
"Opening day is always such a fun race," said Head Coach Jenny Park. "The girls trained hard this week and I think the races went well. The novice 8+ had a great season and the varsity 8+ looks forward to [the Pacific Coast Rowing Championships] next weekend."
At the event, the Redhawk novice 8+ took third place in the 3V8+ race, finishing ahead of Western Washington. Varsity finished in fourth place in the women's college open 8+.
The University of Washington swept the Cup, winning all four events. Even if the Redhawks didn't get the results they were looking for, they still have the opportunity to take part in one of the most picturesque races in the country.
It has been a long, up and down season for the Redhawks but they look to finish off the season strong next week at the Pacific Coast Rowing Championships in Rancho Cordova, Calif.
With just three seniors on the roster, the Championships could be a good measuring stick for next year's team. The young rowers will get an opportunity to show what they can do on the big stage and set themselves up to play important roles on next year's team.
This also means that the seniors on the team will be giving it their all, knowing this is their last time racing in red for Seattle U. While everyone wants to prove their worth, this is a team sport and Coach Park has put them in a position to work together and succeed.
Willy may be reached at [email protected]
Leave a Comment